【Cebu Resort Hotel]】Accommodation and day use with limited-time promotion
Entertainment
02/17/2021 | 投稿者:seki
Since the lockdown began to ease on Cebu Island, it has become easier to go to Mactan Island!
Resort hotels on Cebu Island and Mactan Island have released advantageous promotions for locals.
Luxury resorts can now enjoy day use and accommodation at great prices ♪
Recently, the number of people who use day use and accommodation on weekends has increased, and Cebu Island has gradually regained its vitality.
Today, we would like to introduce you to the current resort hotels in Cebu and the great deals!

Date of coverage: 2021/1/22
Plantation Bay Resort and Spa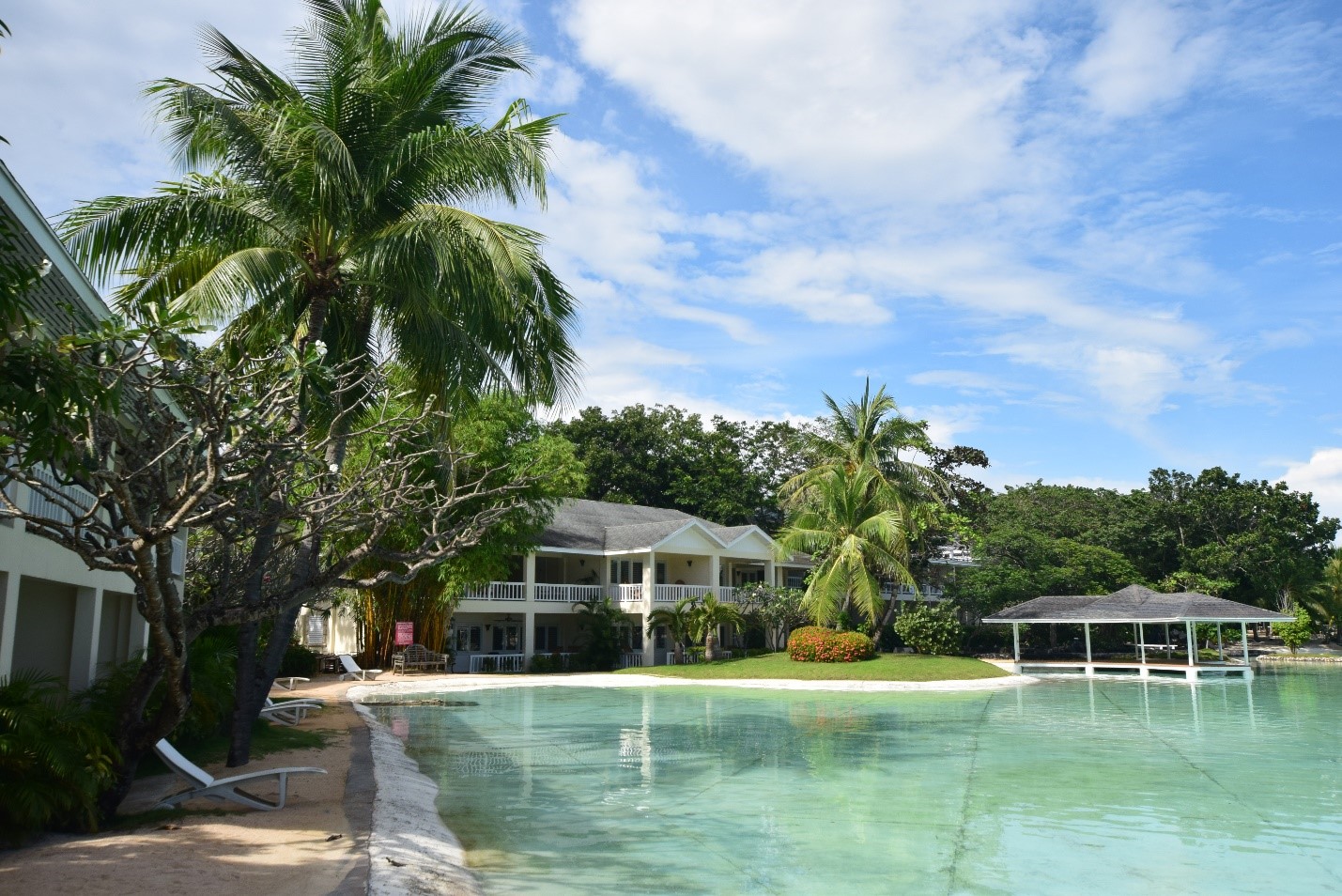 Plantation Bay Resort and Spa, one of the most visited and popular resorts in Mactan, is open to serve their guests under the new normal. The resort has indeed raised the bar high for Mactan resorts' compliance and readiness to serve their guests under the new normal.
Aside from the temperature check and contact tracing compliance for guests upon resort entry, they have also put up a plastic barrier on their front desk, hand sanitizing machines all over the resort, and they conduct a UV light sanitation in every room and facility, aside from the usual cleaning procedures.
Thorough corona virus measures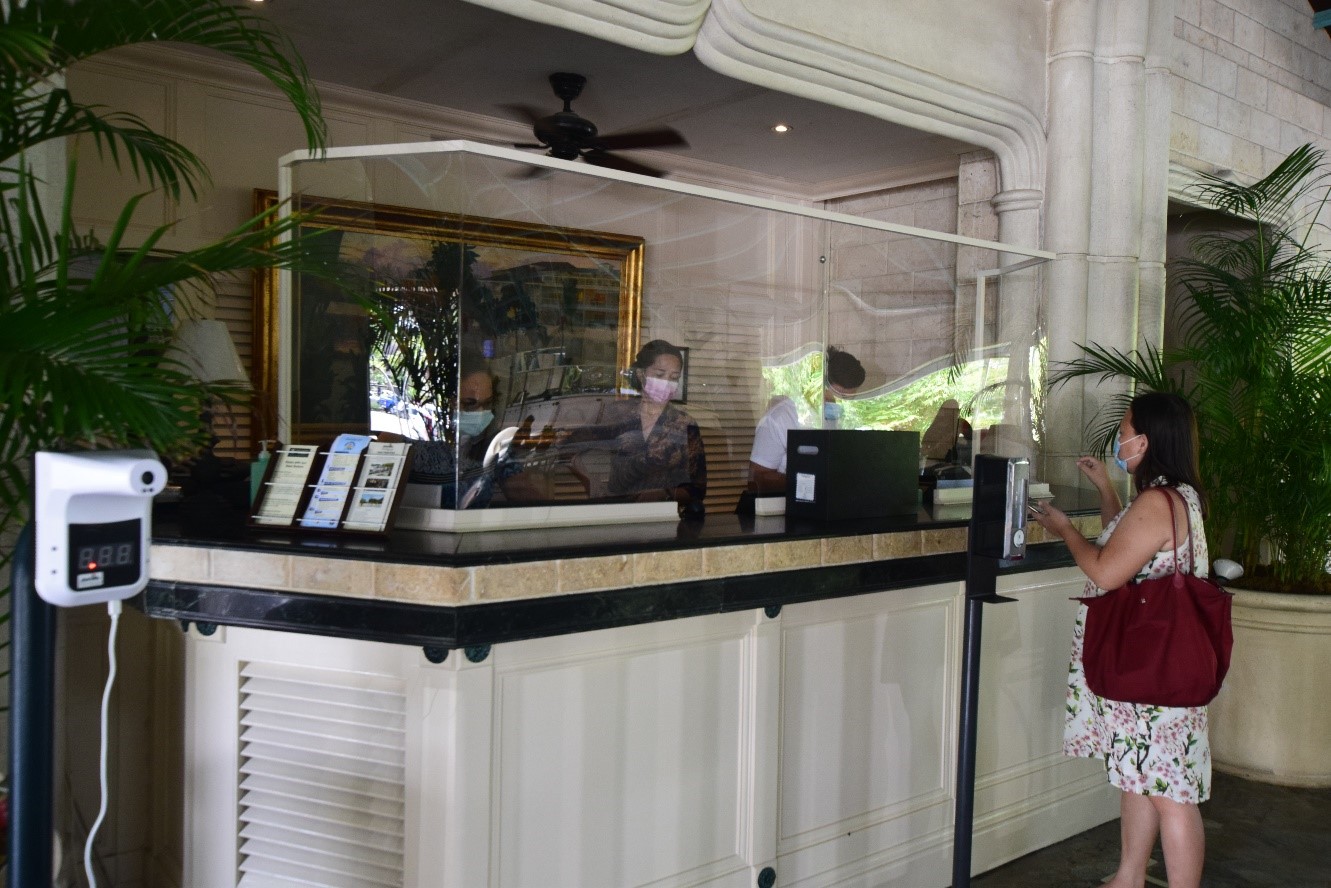 At the entrance, there is a thermometer and an alcohol disinfectant, and you will be able to enter the resort after filling out the sheet.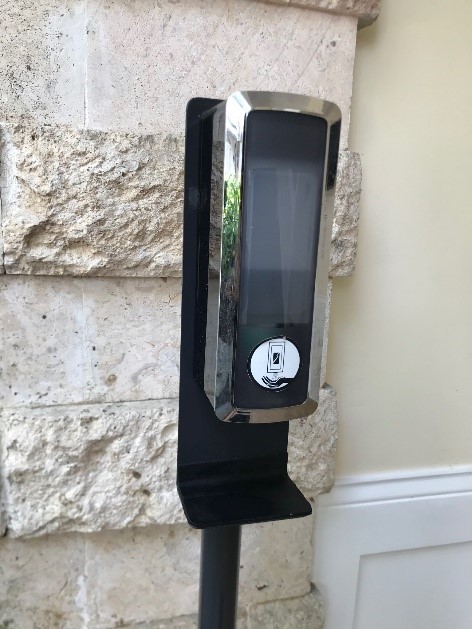 Machines that can automatically disinfect are installed throughout the building.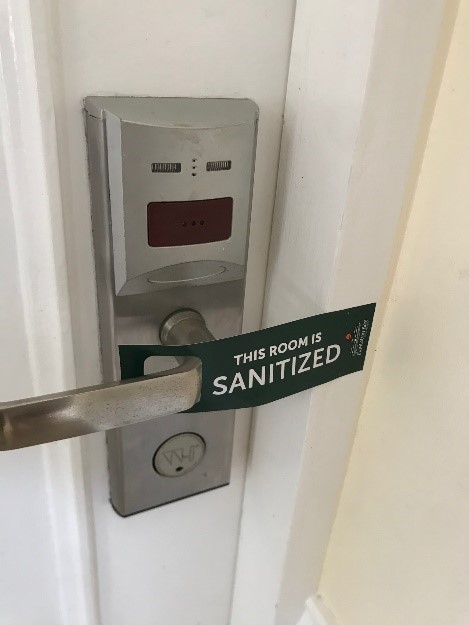 Infrared disinfection is performed regularly in the building.
Outdoor facilities where you can play actively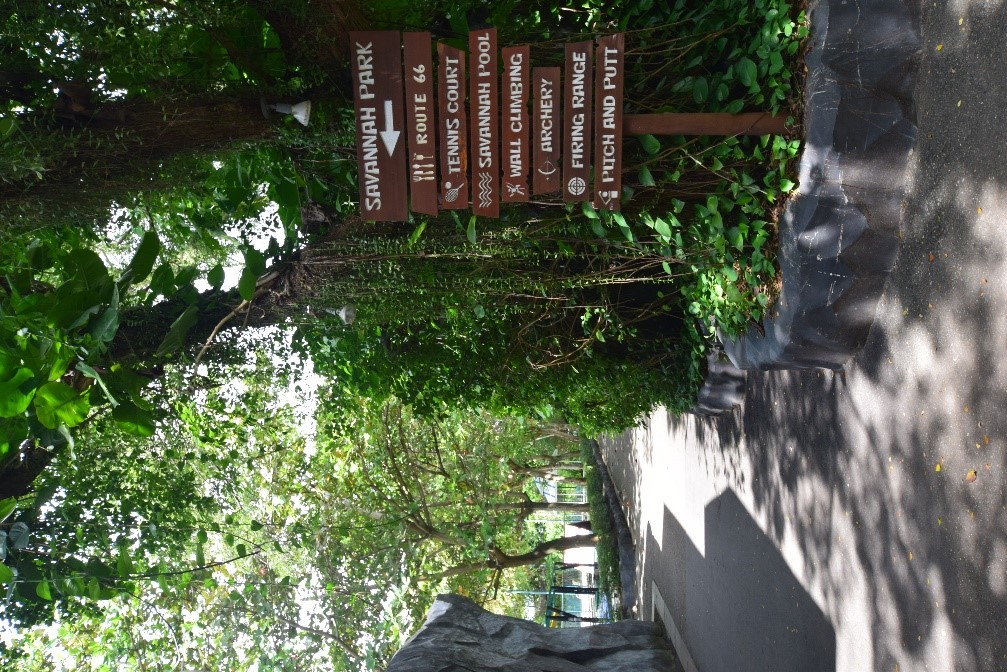 Some of their facilities, including wall climbing and the game room, are still closed and not operational during the pandemic. But kids can still enjoy the other recreational facilities located at the Savannah Park – the tennis court, playground, archery, and many more. They may also make use of the bicycles at the bicycle station to roam around the area!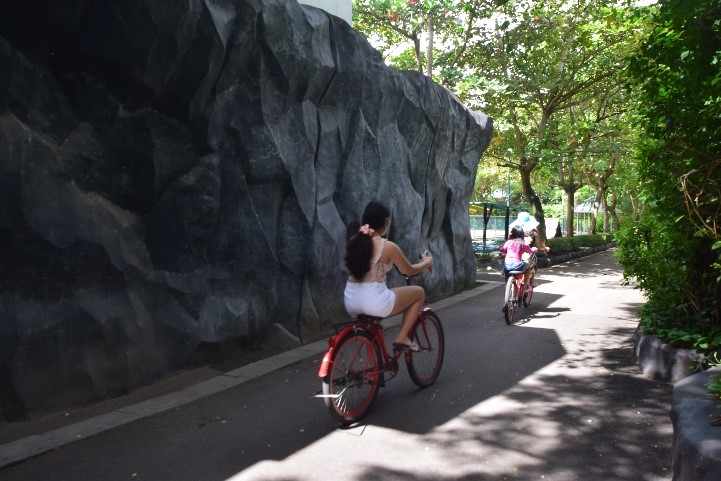 You can solve the lack of exercise due to the pandemic ♪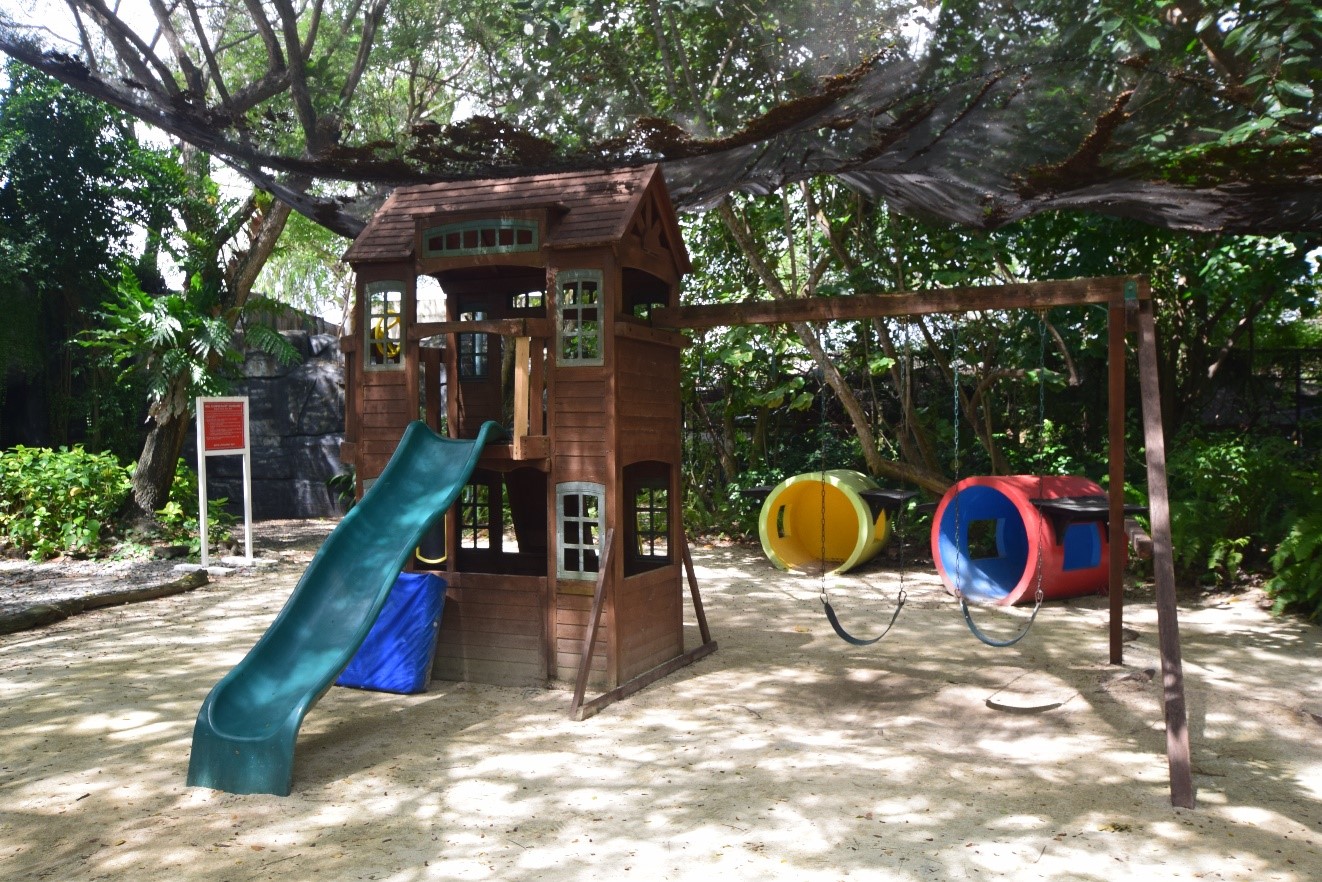 Currently, children are not free to play outside in Cebu, but they can play as much as they want inside the resort! There is also a kids park on the premises, so you can play safely.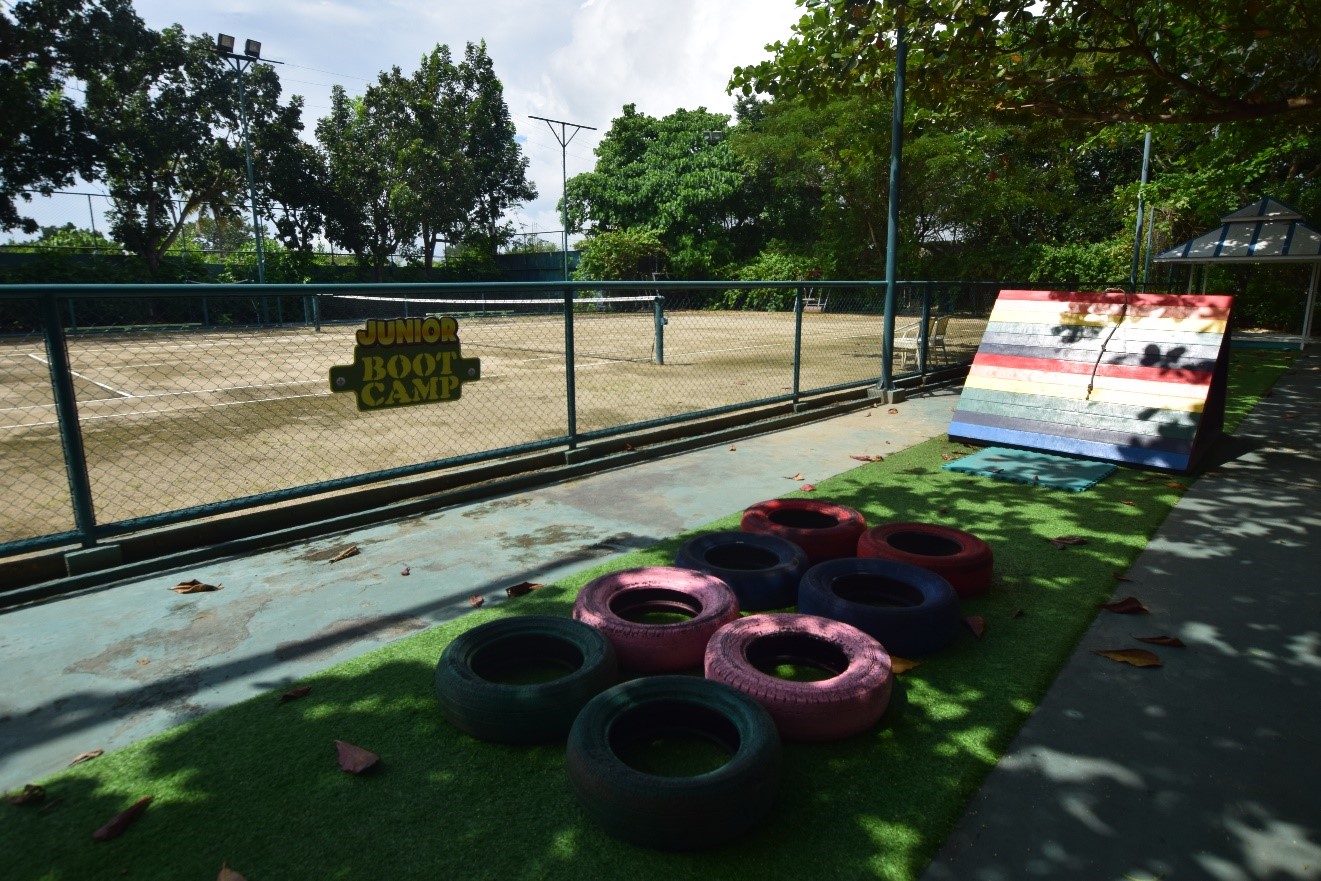 Also for solving lack of exercise for children!
Restaurants currently available in the hotel
The only restaurant that's open for now is the Kilimanjaro Café, which serves their guests 24/7. Breakfast, lunch, snacks, dinner, and room service are all available in this restaurant.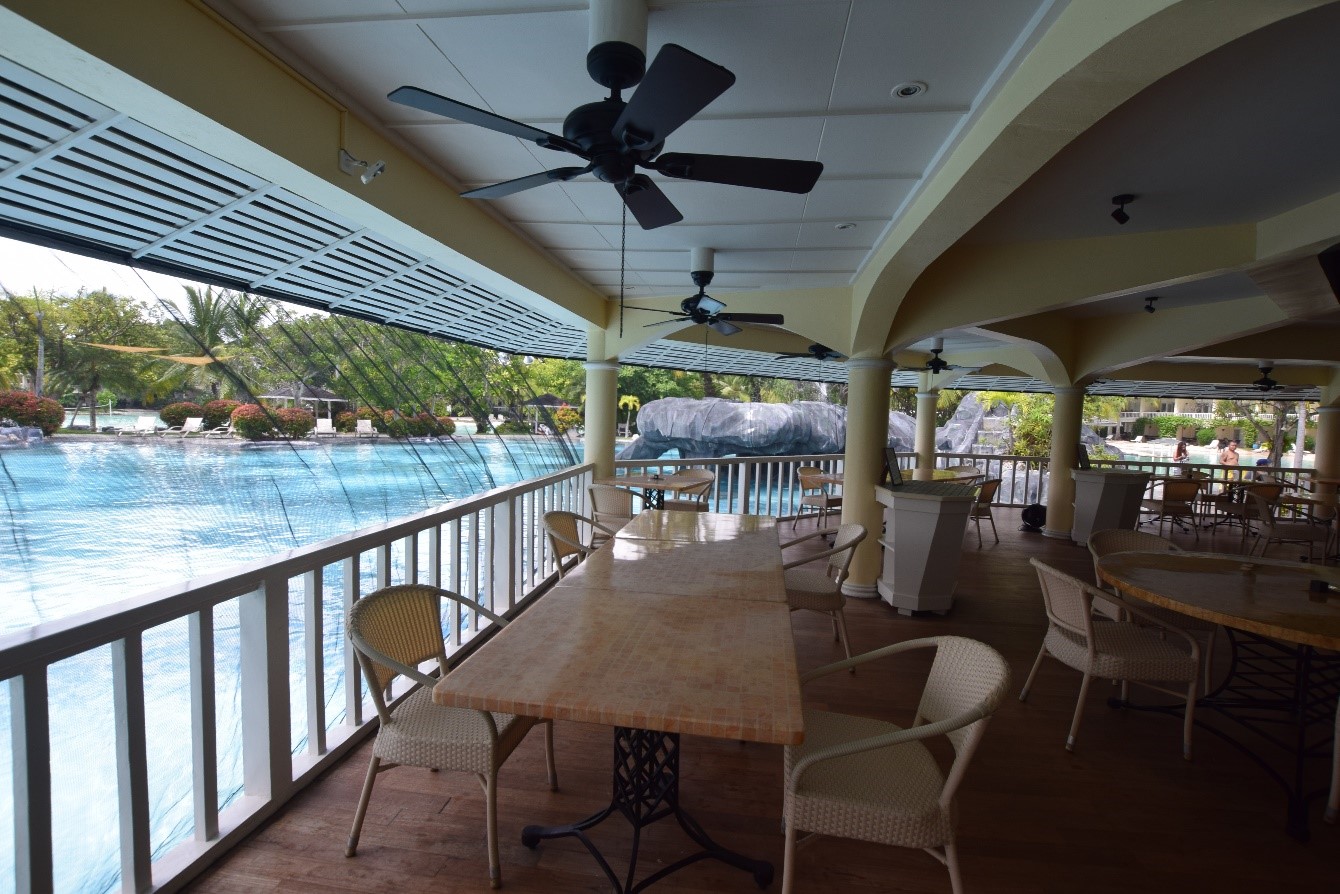 Semi-outdoor restaurant surrounded by pool ♪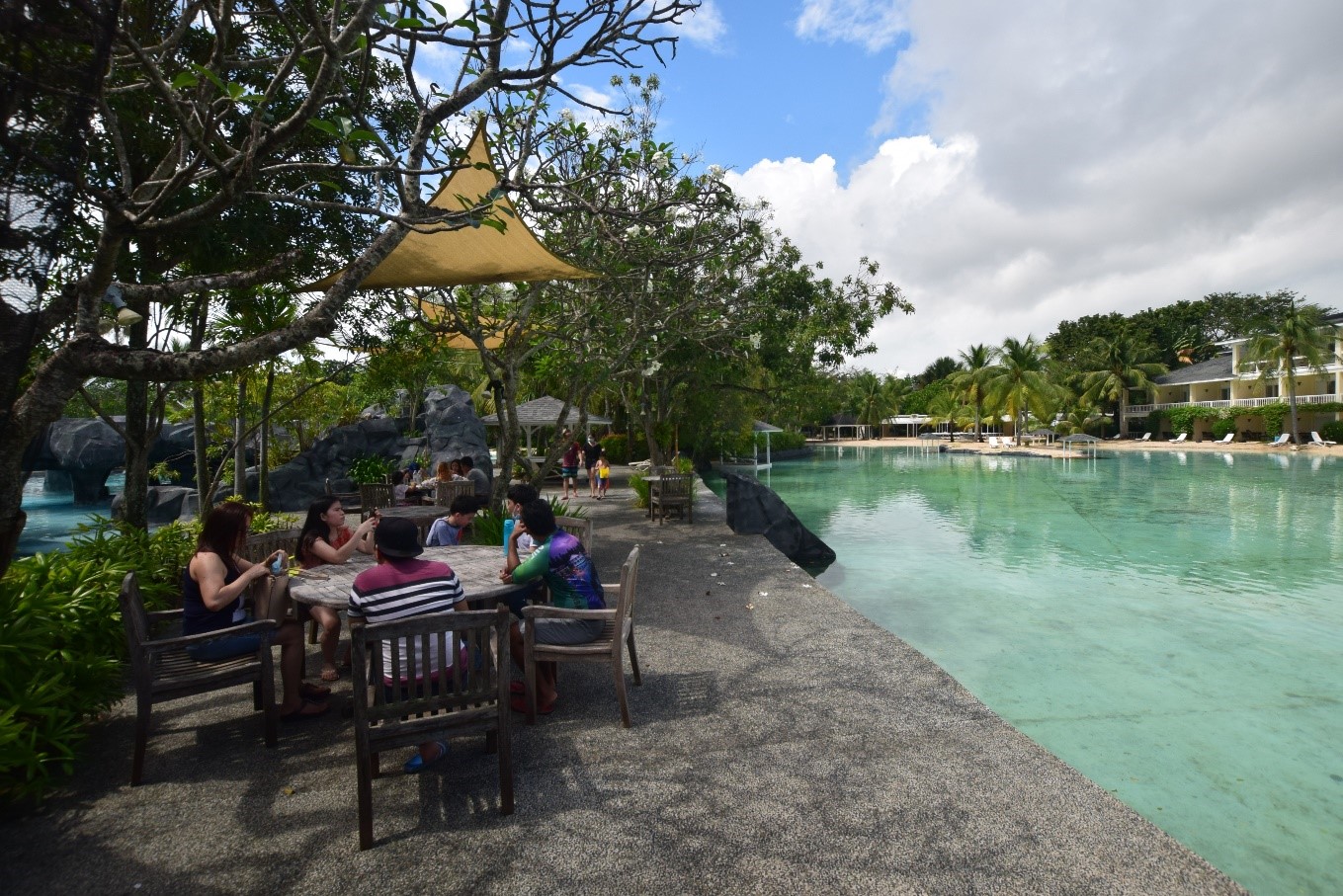 You may dine inside the restaurant or you may also dine outside with the surrounding view of the lagoon and freshwater pools.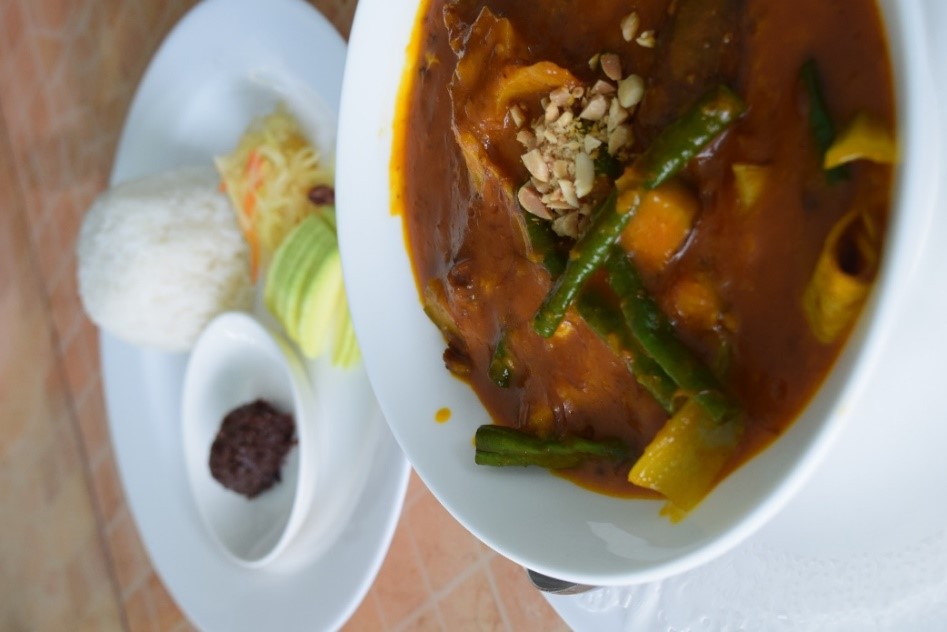 Your Plantation Bay experience will never be complete without trying their restaurant's pride: The World's Best Kare-Kare (P1,060 for 2-3 persons). This is a Filipino traditional ox-tail stew in peanut sauce. This is absolutely the meatiest and most flavorful Kare-kare you will ever come across with. This is why this should never be missed when visiting the resort!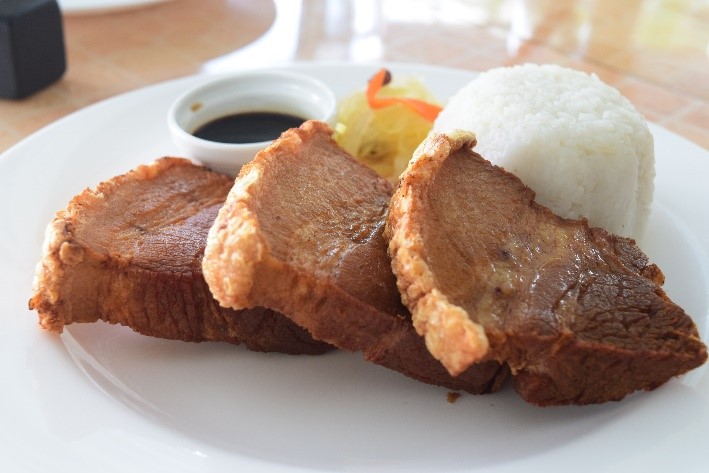 Another best-seller is their Twice Fried Pork Belly which comes in 3 gigantic pieces, with a cup of rice, for only P480.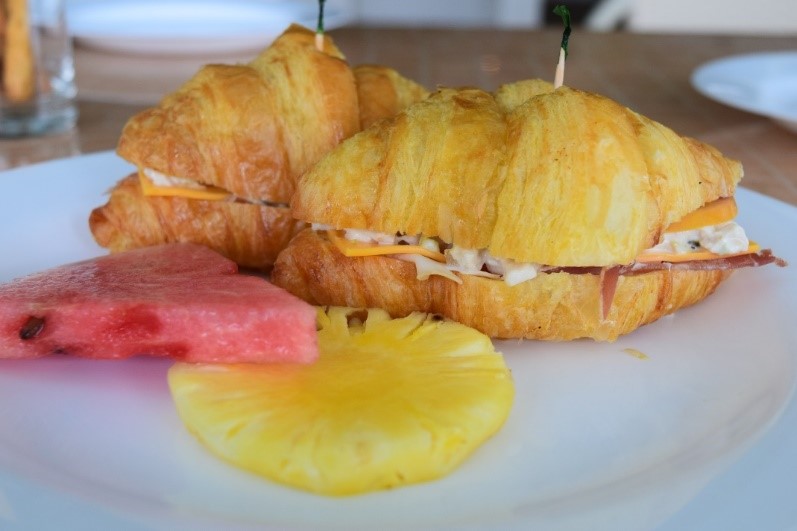 Their chicken salad croissant (P420) is one of their popular snack dishes. It comes with 2 stuffed croissants alongside some traditional fruits. You may order this from their inhouse bakeshop every Friday (Croissant Fridays), as well as their ensaymada every Monday (Ensaymondays). Make sure to call at least a day ahead for orders.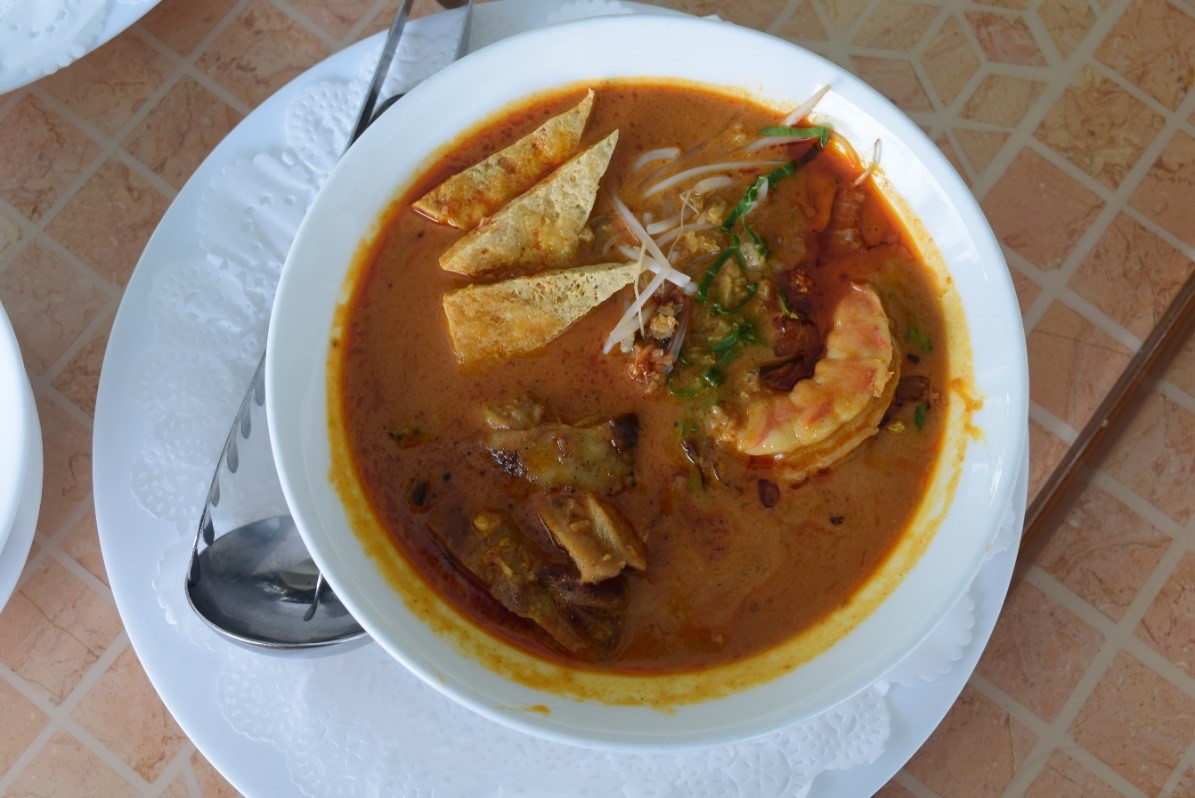 You must also try their latest menu: The Malaysian Laksa.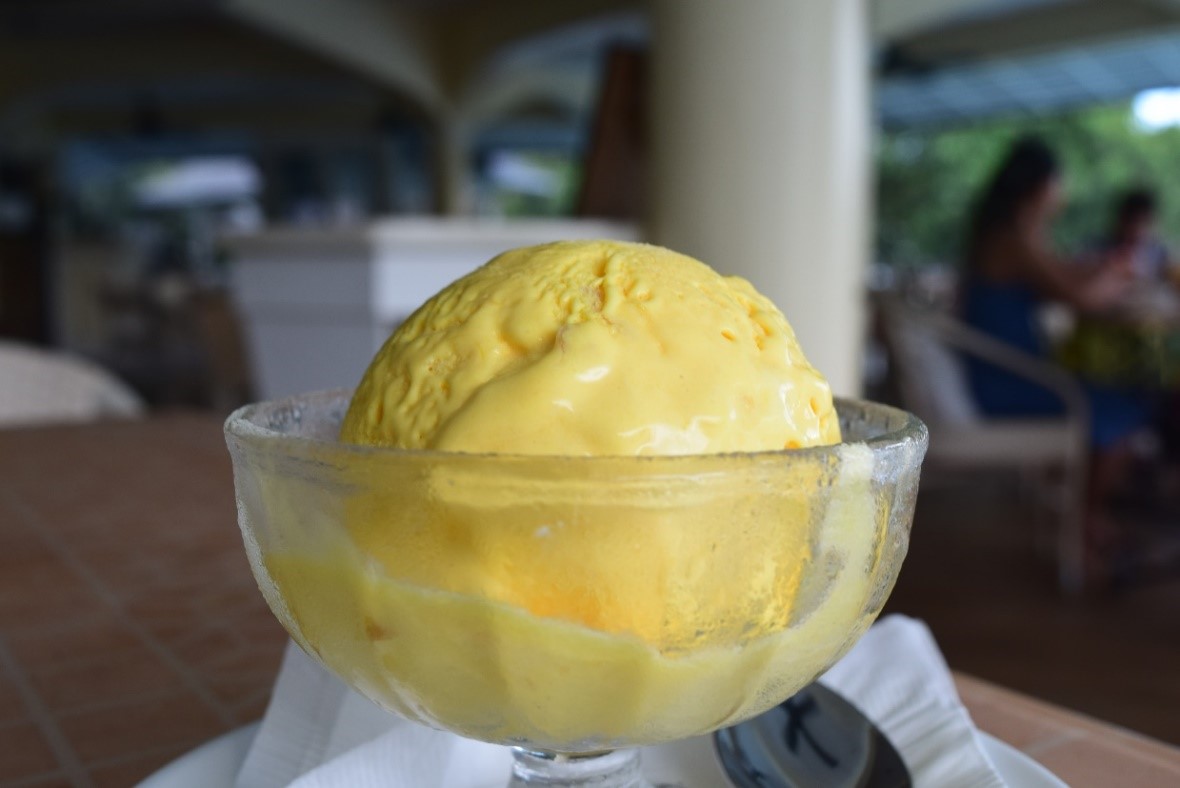 Lastly, if there's another thing you shouldn't miss in Plantation Bay Resort and Spa, it's their homemade ice cream! Above is a picture of their jackfruit flavored ice cream – a flavor you won't find anywhere else. Tastes very fruity and uniquely good!
Rooms with a sense of liberation with a tropical feel
1-bedroom suite room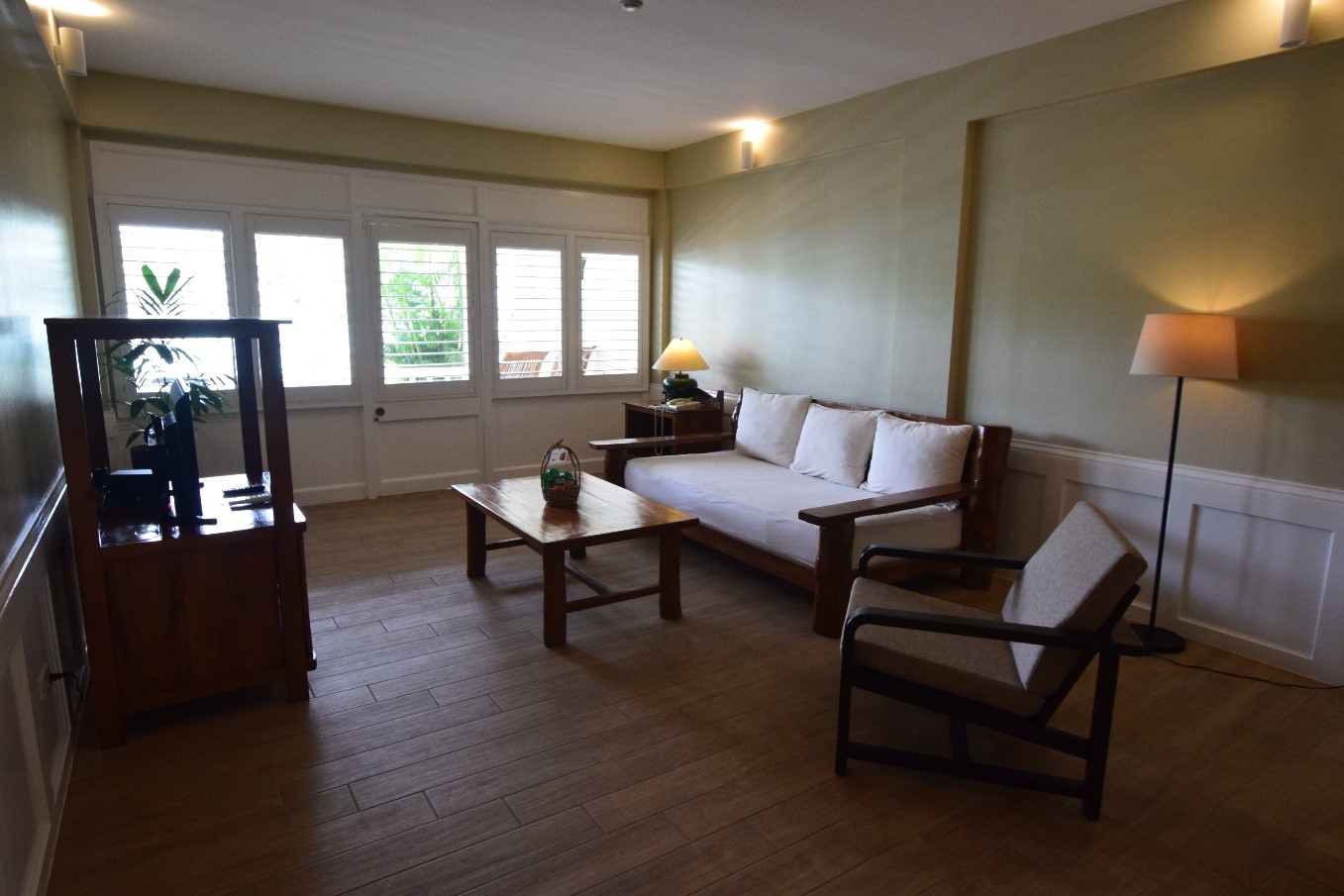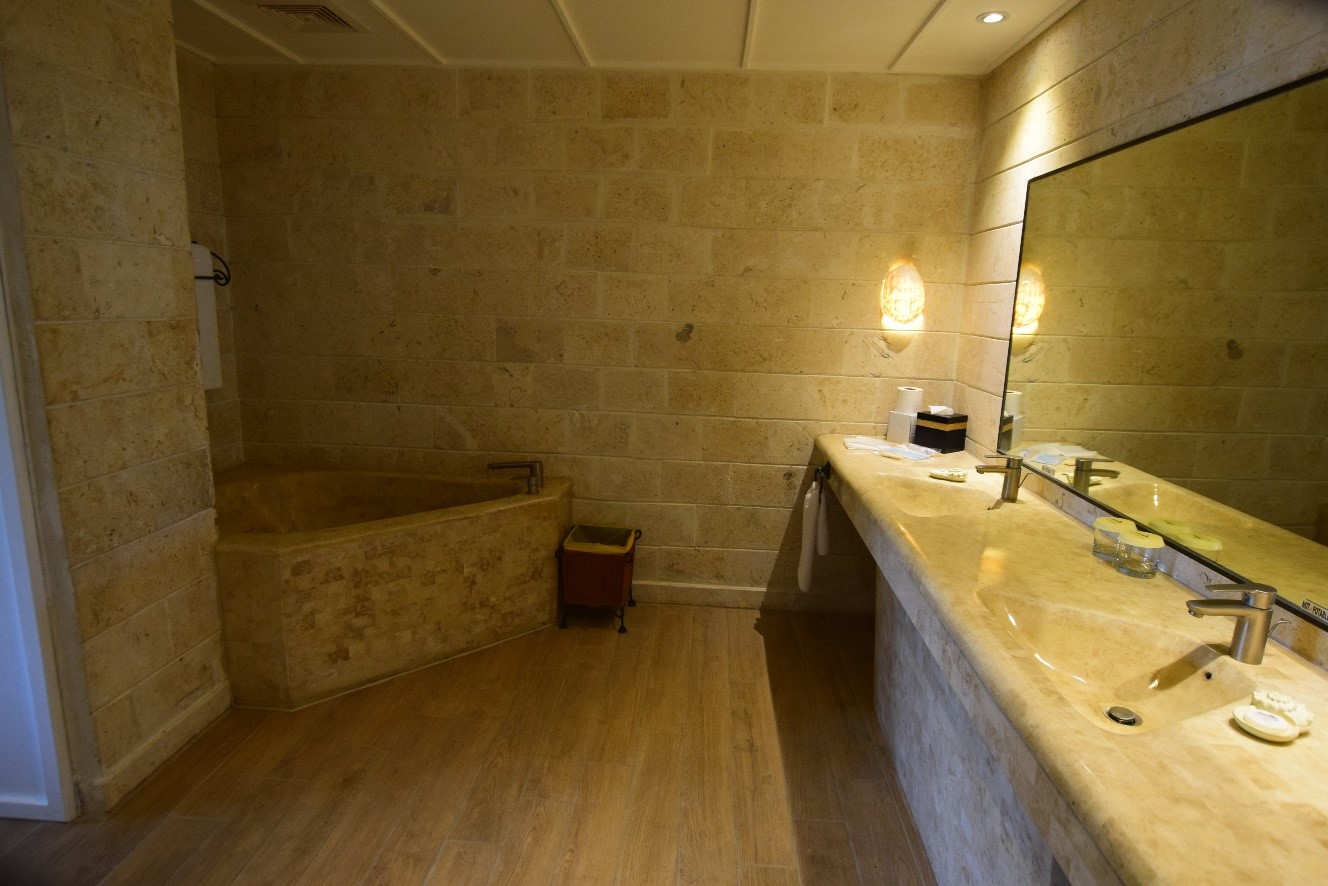 Bathroom with bathtub ♪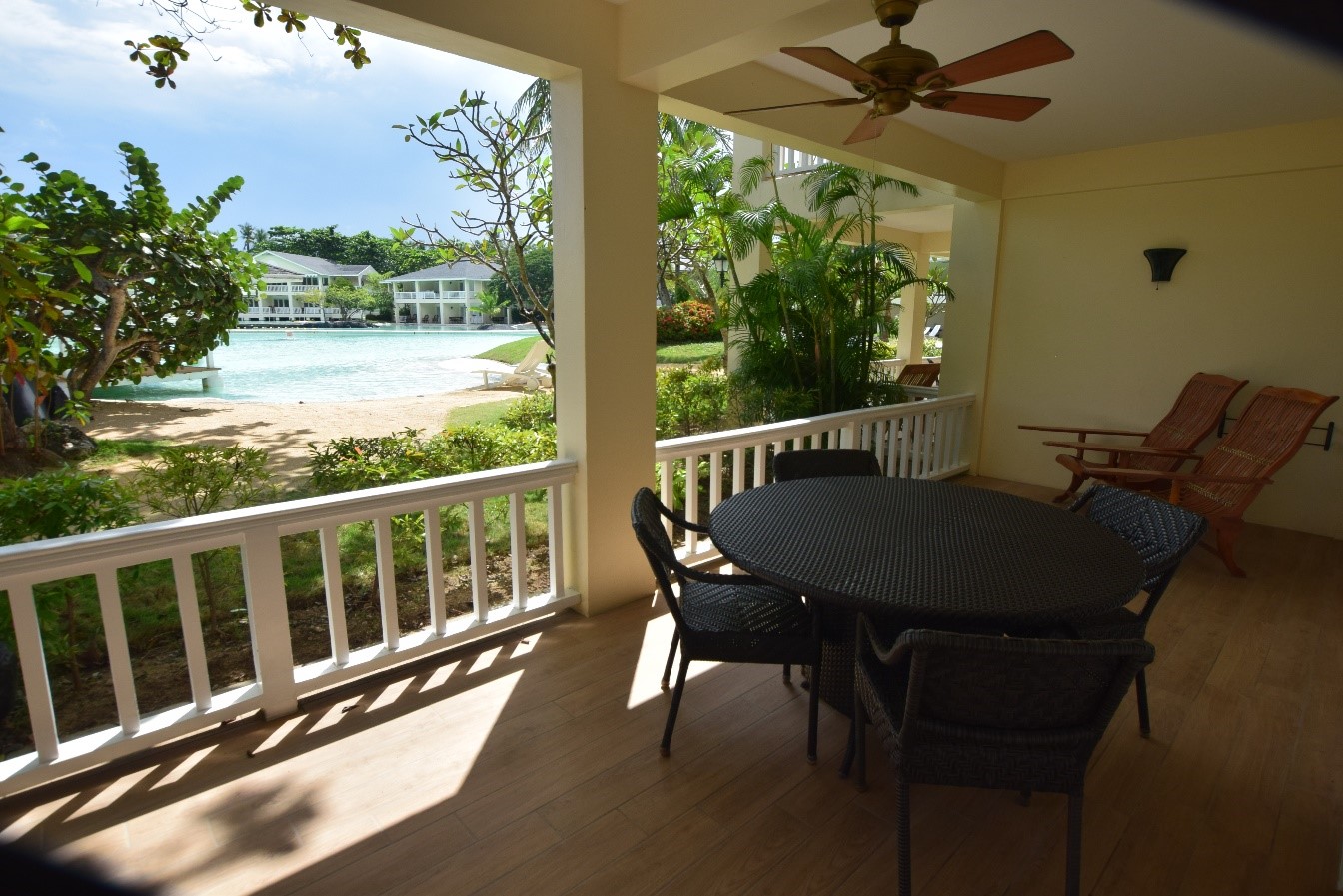 It comes with its own terrace, with a beautiful view of the lagoon.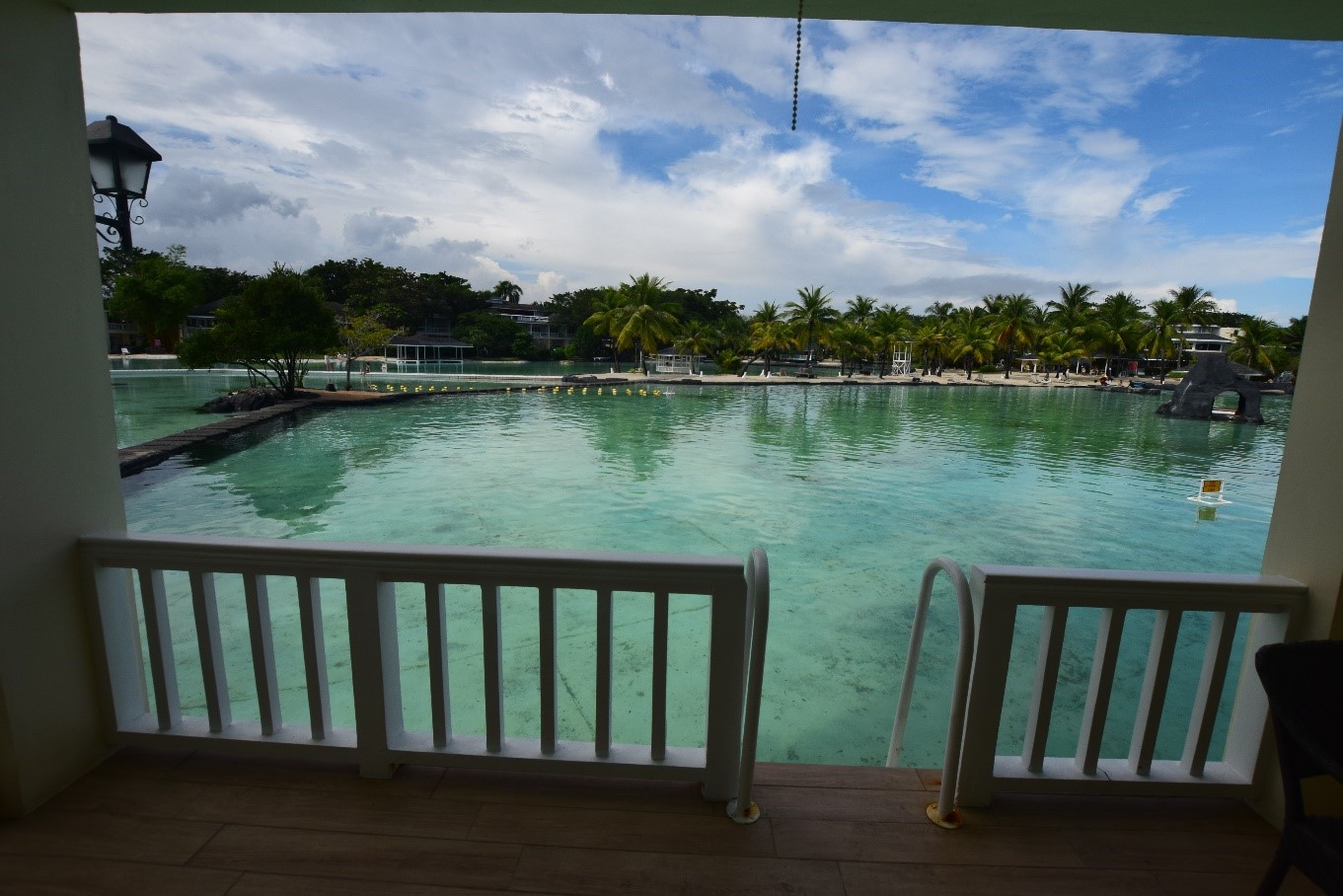 The edge water room is famous among honeymooners. Here you can go from your room to the water in 2 seconds!
Vast seawater lagoon pool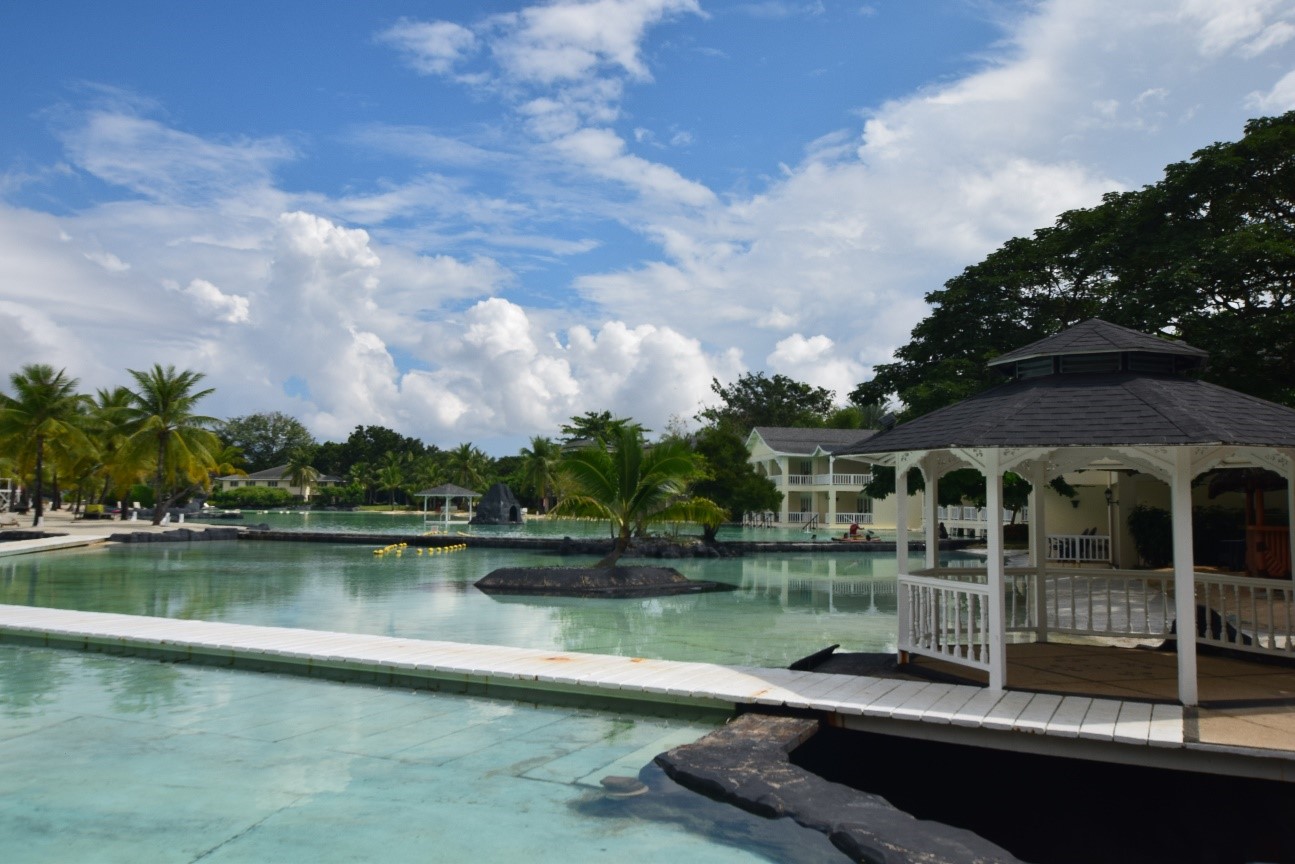 All of their 4 saltwater lagoons are open, as well as 3 of their 4 freshwater pools. The Savannah freshwater swimming pool is still currently under reconstruction and will be ready by the 2nd week of February.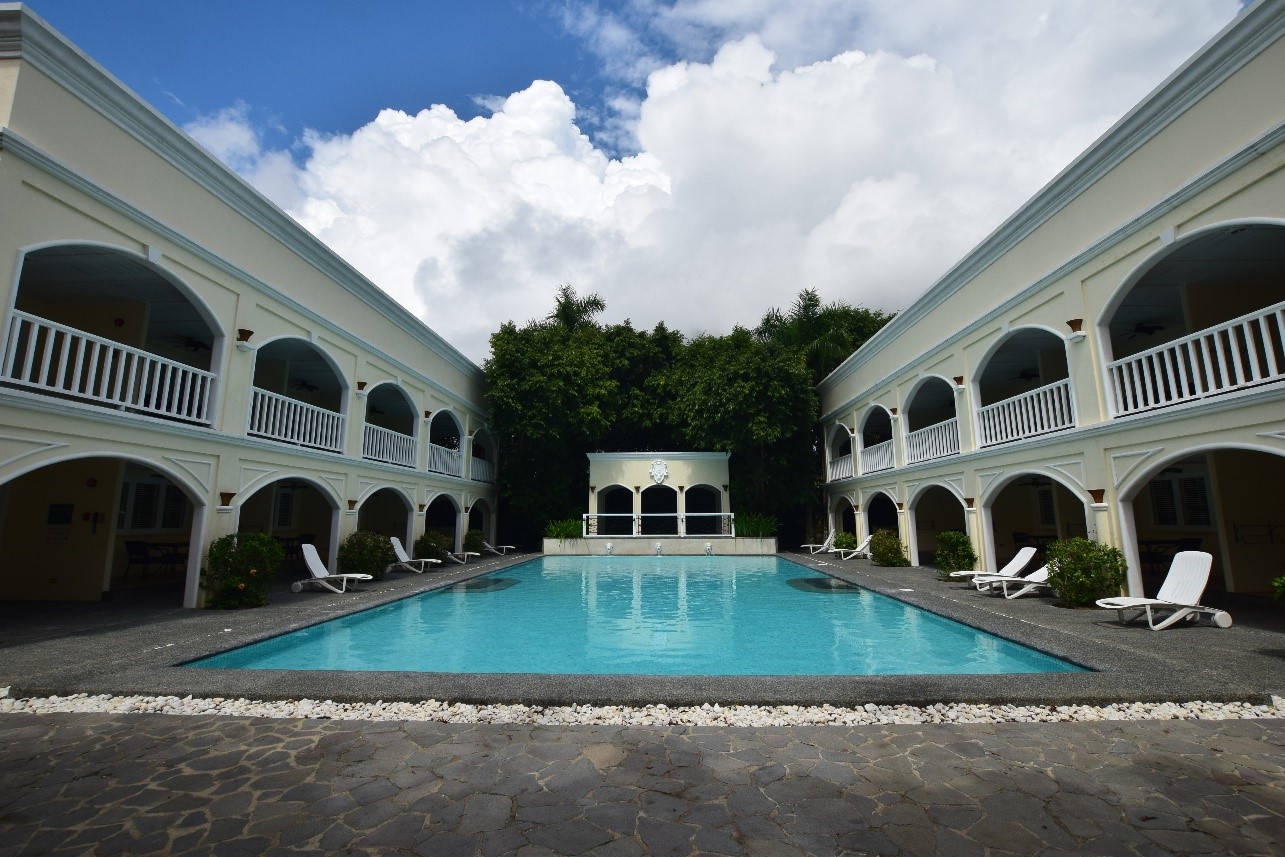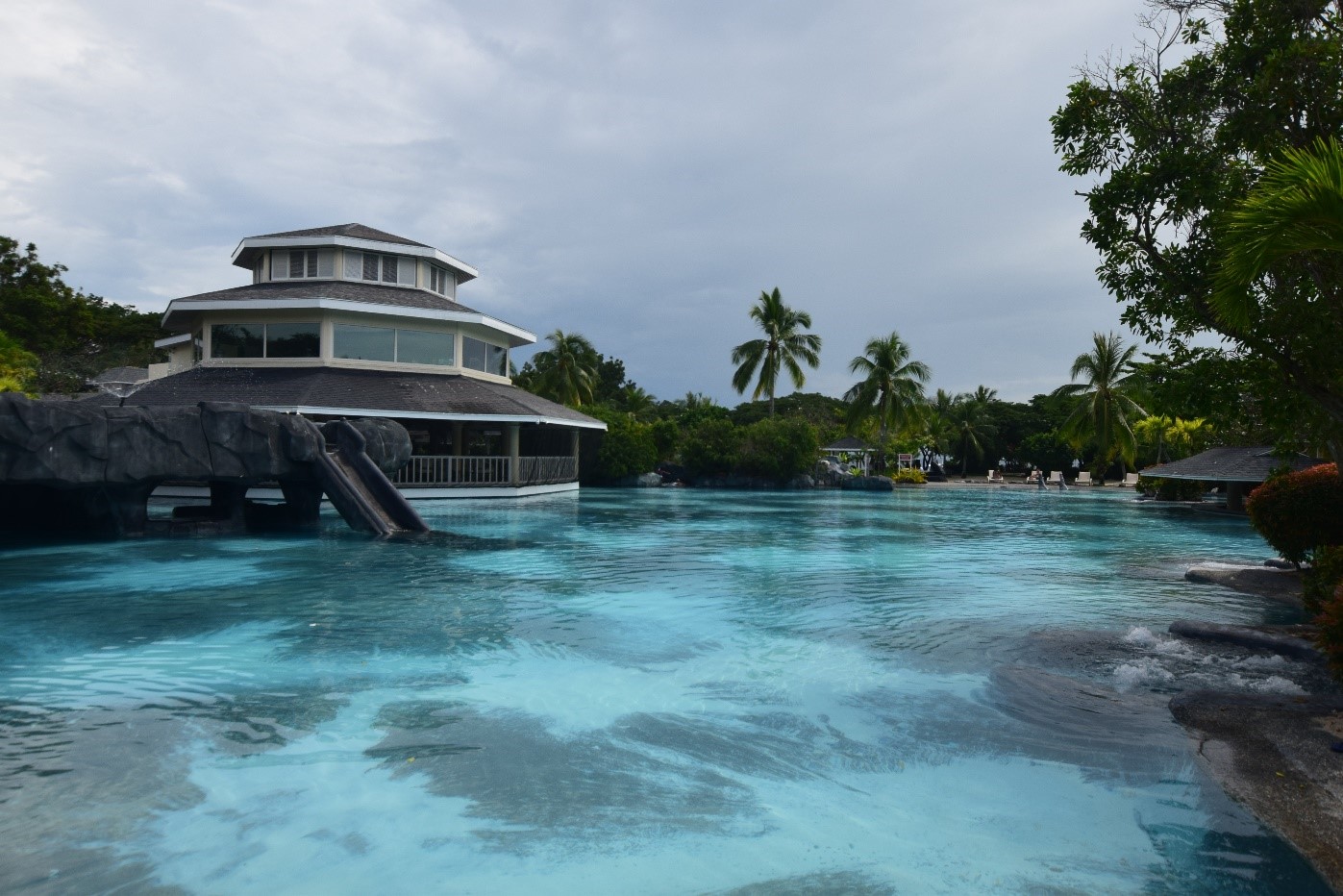 There is also a slider in the lagoon pool where children can play ♪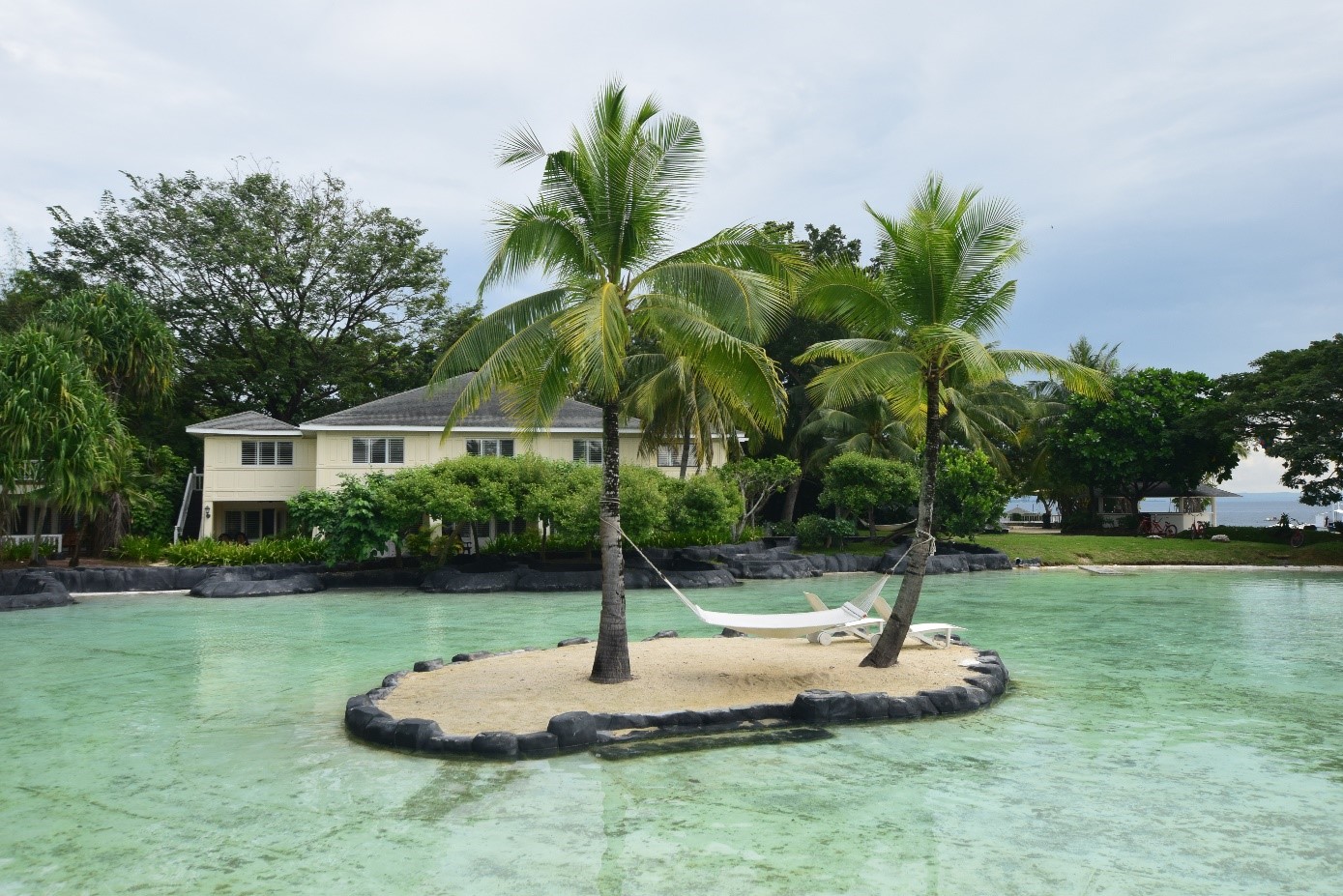 I also recommend taking a nap in a hammock.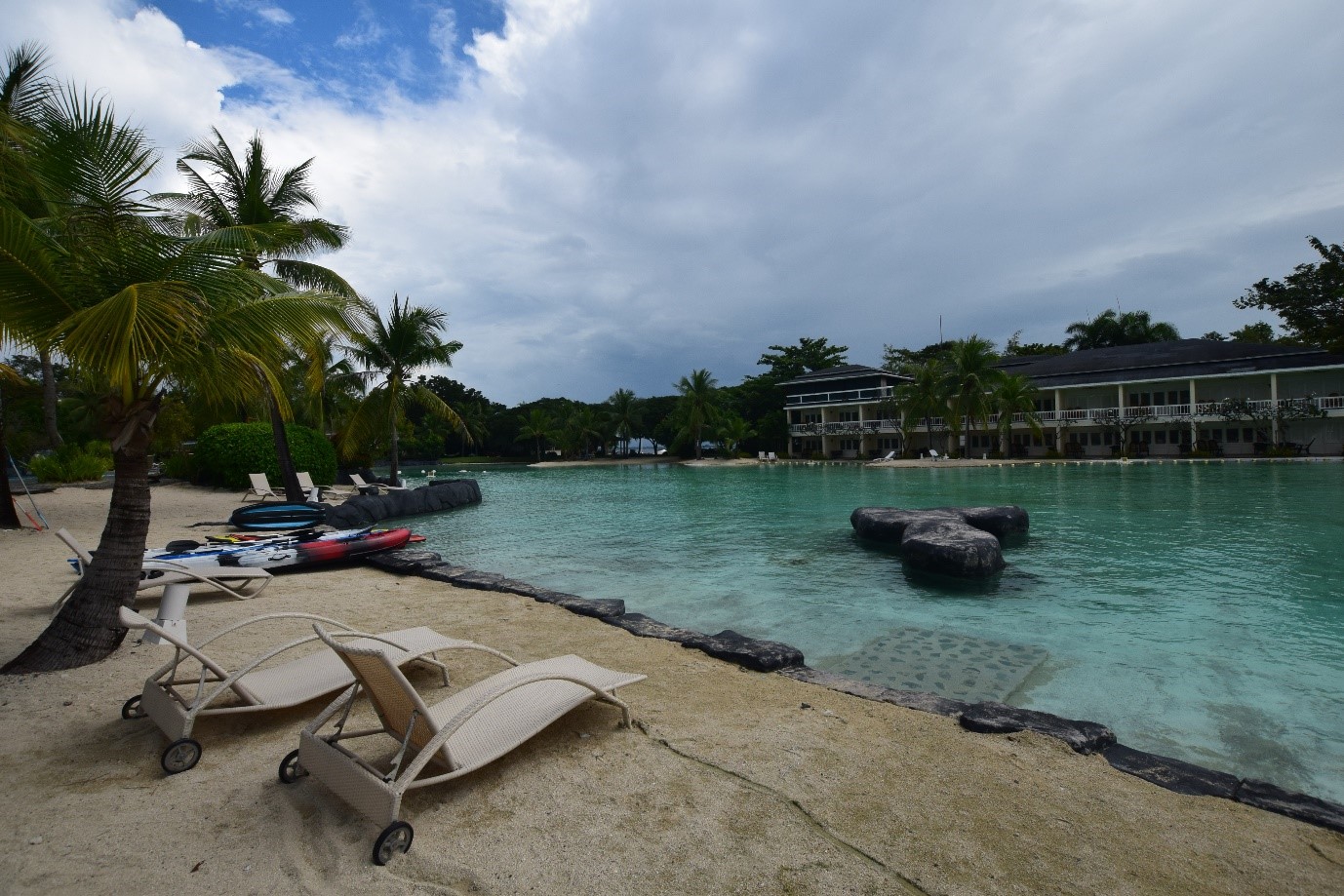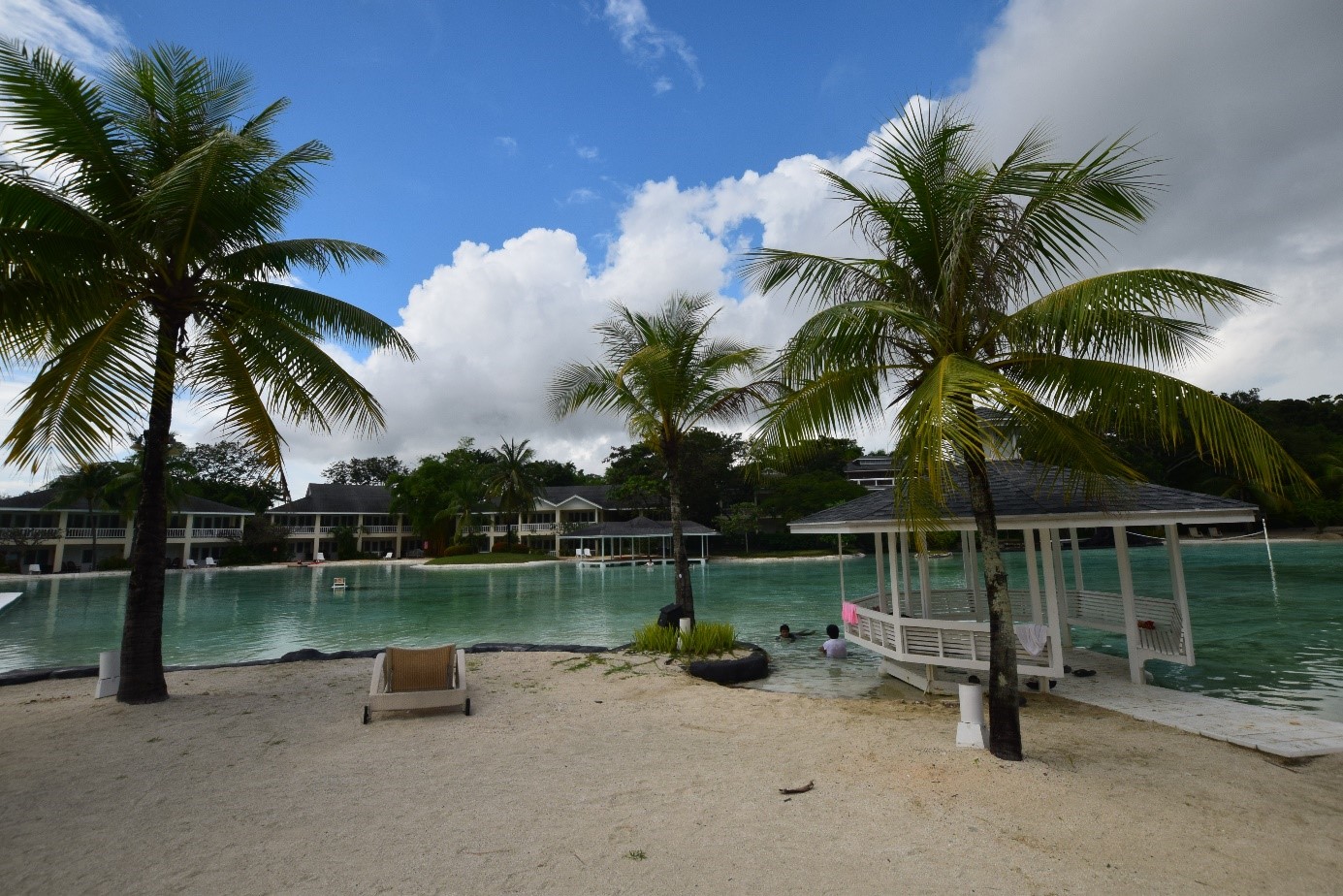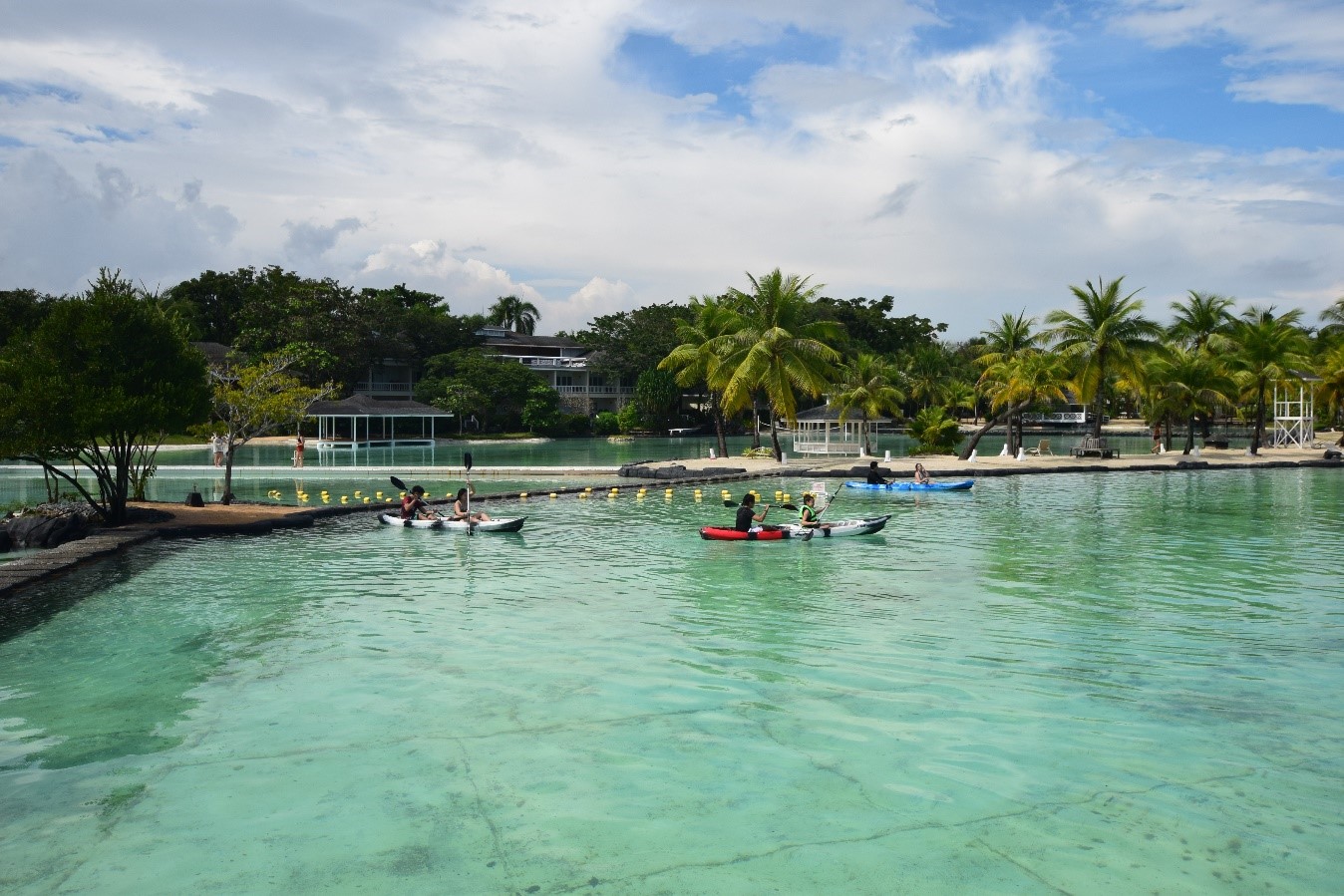 You may also enjoy kayaking around the lagoon.
Promotion price
Plantation Bay Resort and Spa offers a promo for locals for the months of February.

◆Day use promo rate: P2,000/adult and P1,000/kid

◆P6,000/night/2 persons

They also have a promo for retirees – long-stay rates for P90,000/month!
Mogambo Springs Spa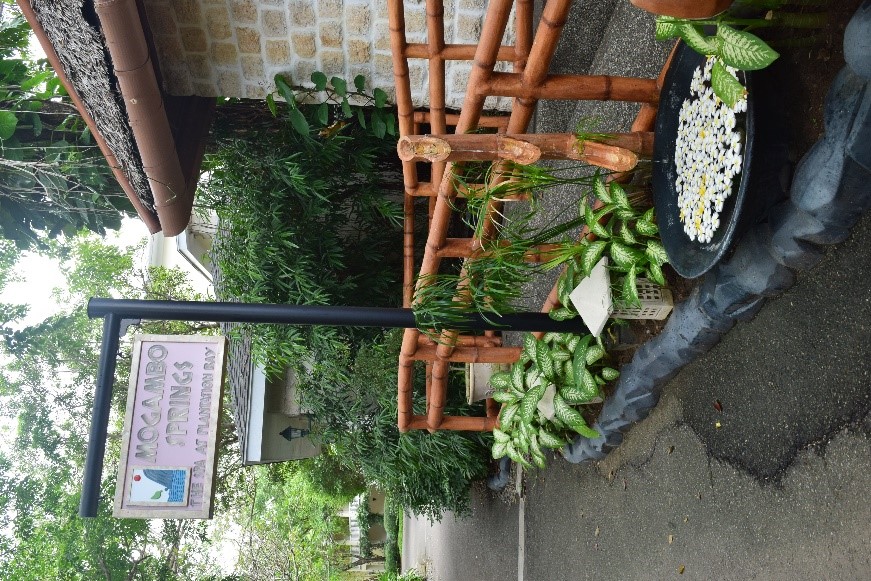 Mogambo Springs Spa is a world-class spa designed to resemble the 18th century Tokugawa village with its own waterfalls and creeks. Entering the spa is like entering a whole new different world inside Plantation Bay Resort and Spa.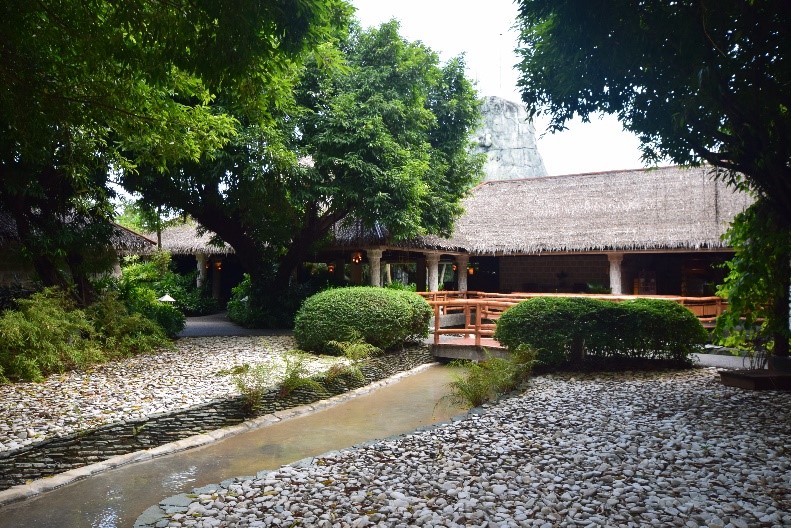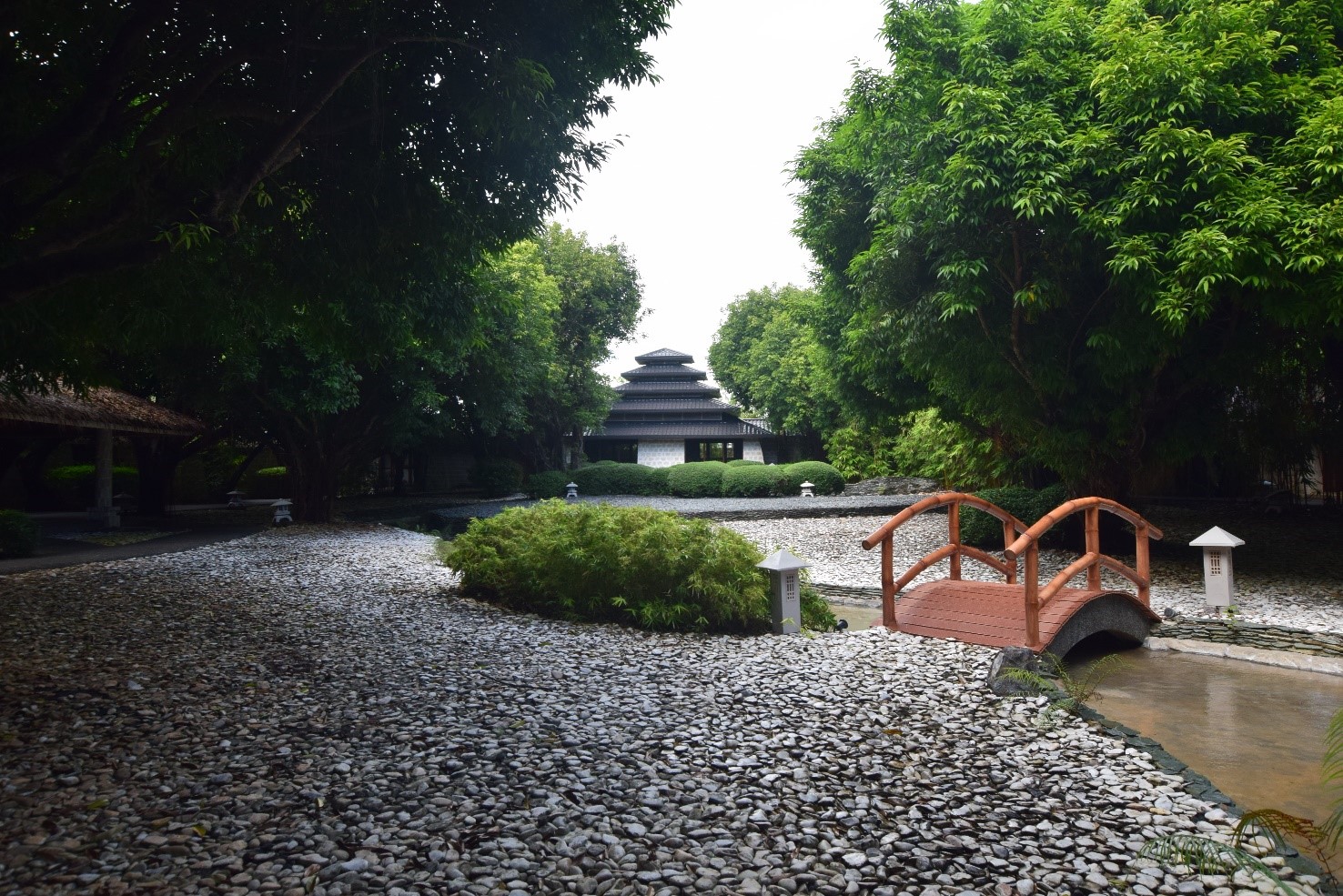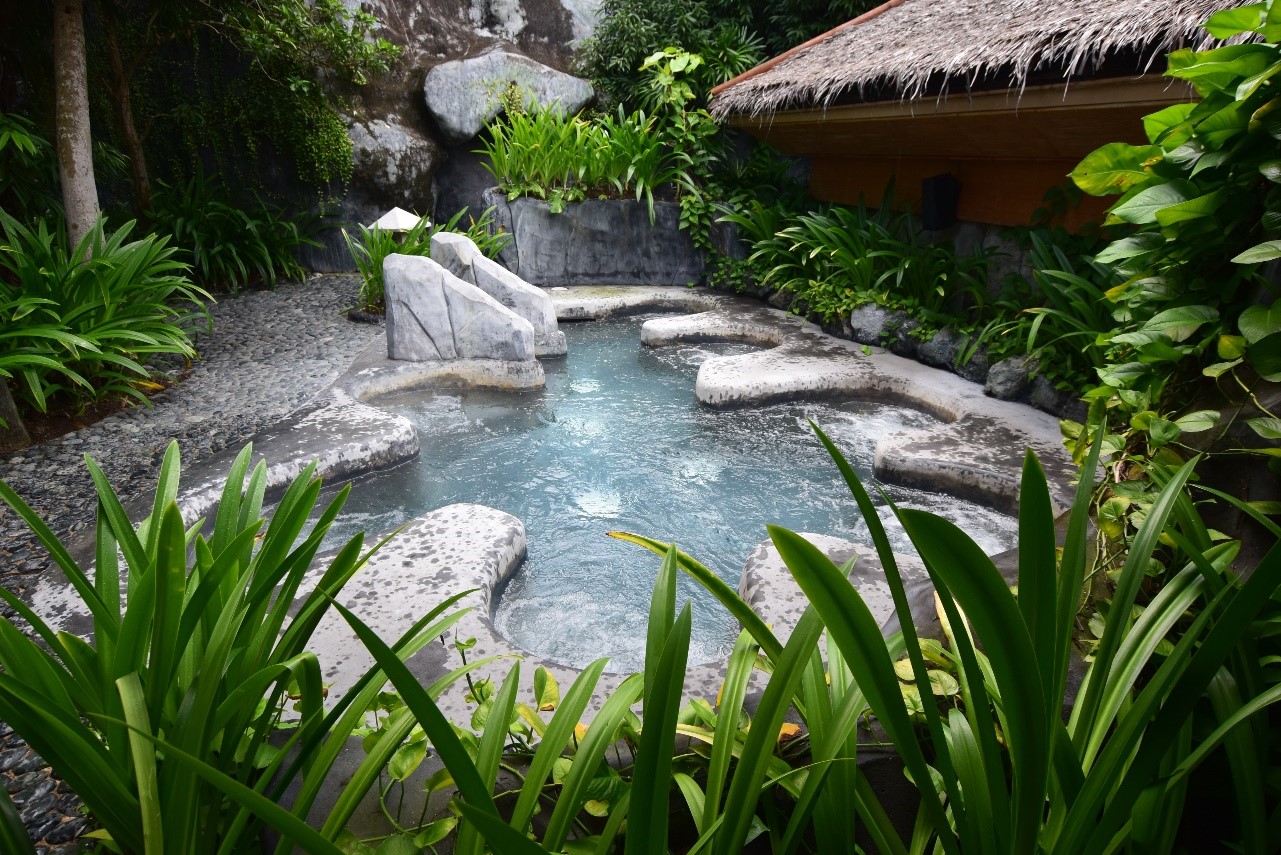 Relax, unwind, and smooth away your stress in their hot pools with jacuzzi jets, thalassic pool, cascading massage waterfalls, needle shower nook, dry sauna, steam room, and spa immersion rooms.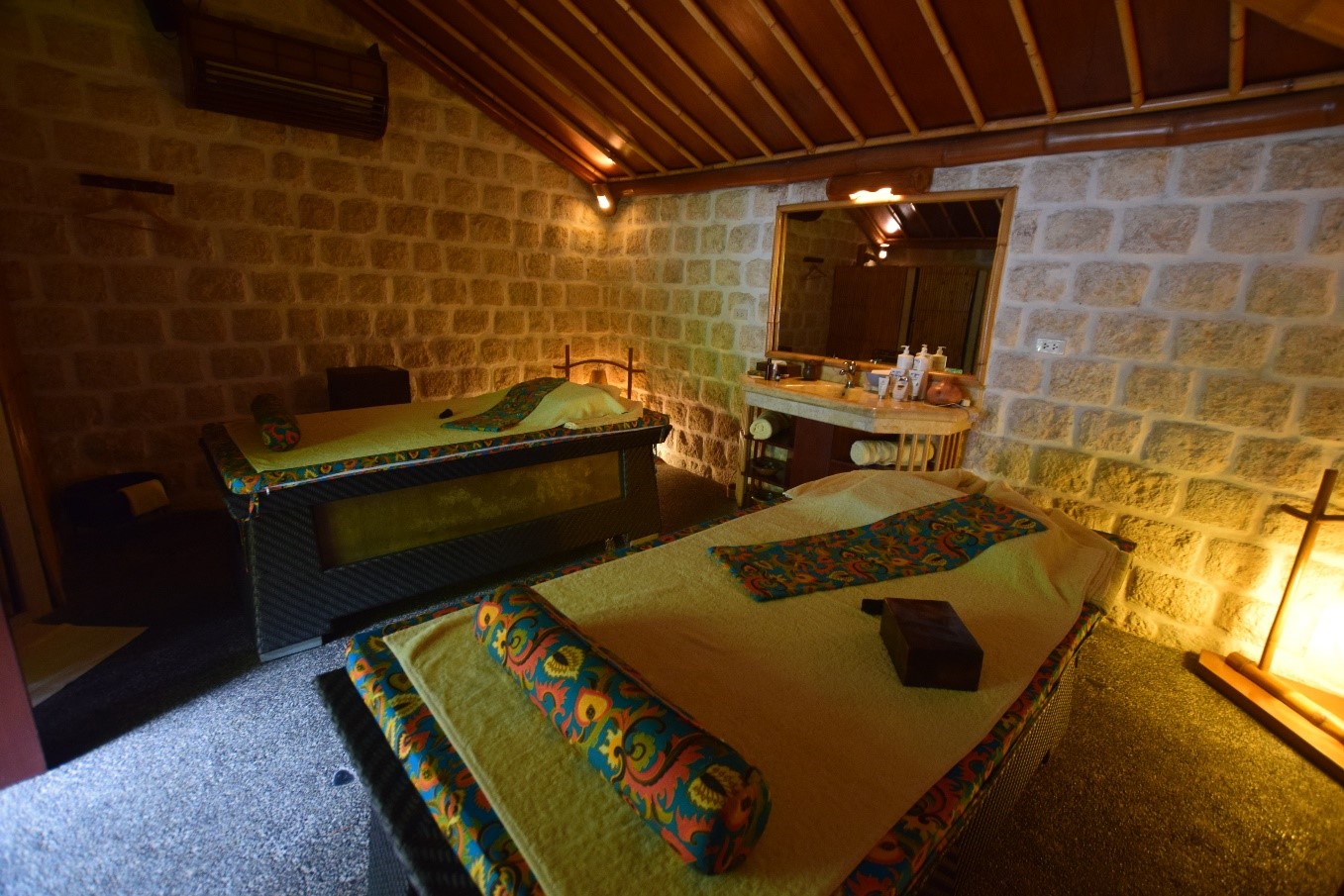 Choose from their different international massage treatments and packages to enjoy in their rustic yet sophisticated Japanese-inspired treatment rooms.

【Plantation Bay】
Address:Plantation Bay Marigondon, Lapu Lapu 6015, Philippines
Tel:(+63)32-505-9800
Back to the list