Your second home overseas! Make your luxury condominium life come true in Cebu Island ♪ Avida Towers
Real Estate investment
02/15/2021 | 投稿者:seki
Currently, condominium rental and selling prices have gone cheaper in Cebu! There are properties where you can dream of having a second home overseas in Cebu. This time, we would like to introduce Avida Towers Cebu and Riala in IT park.

Date of coverage: January 13, 2021
Avida Towers Cebu , Riala location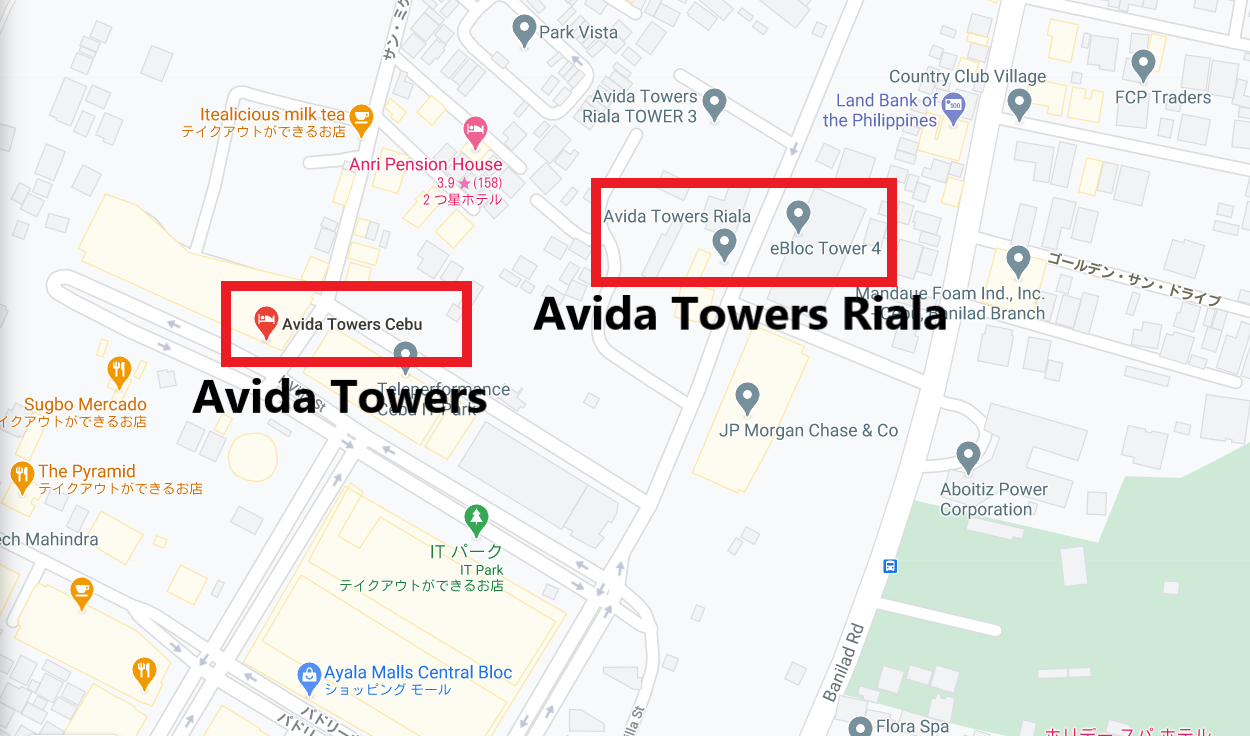 Avida is a condominium located in IT Park, a special economic zone in Cebu where foreign-owned companies in Cebu gather. Many Japanese companies are expanding into the area, and there are a lot of Japanese restaurants, making it a popular area for Japanese people! It is a place with many ESL schools and is known as a safe area in Cebu where international students stay.
In 2019, Ayala Mall will be opened in the IT Park next to Avida, making it even more convenient!! It was said that the rent market is high in the IT Park, but the rent market is falling due to the influence of Corona virus, and you can rent or purchase a room at a cheaper price than before. Please take this opportunity to check out Avida ♪
The popular night market in Cebu, Sugbo Mercado is right in front of you!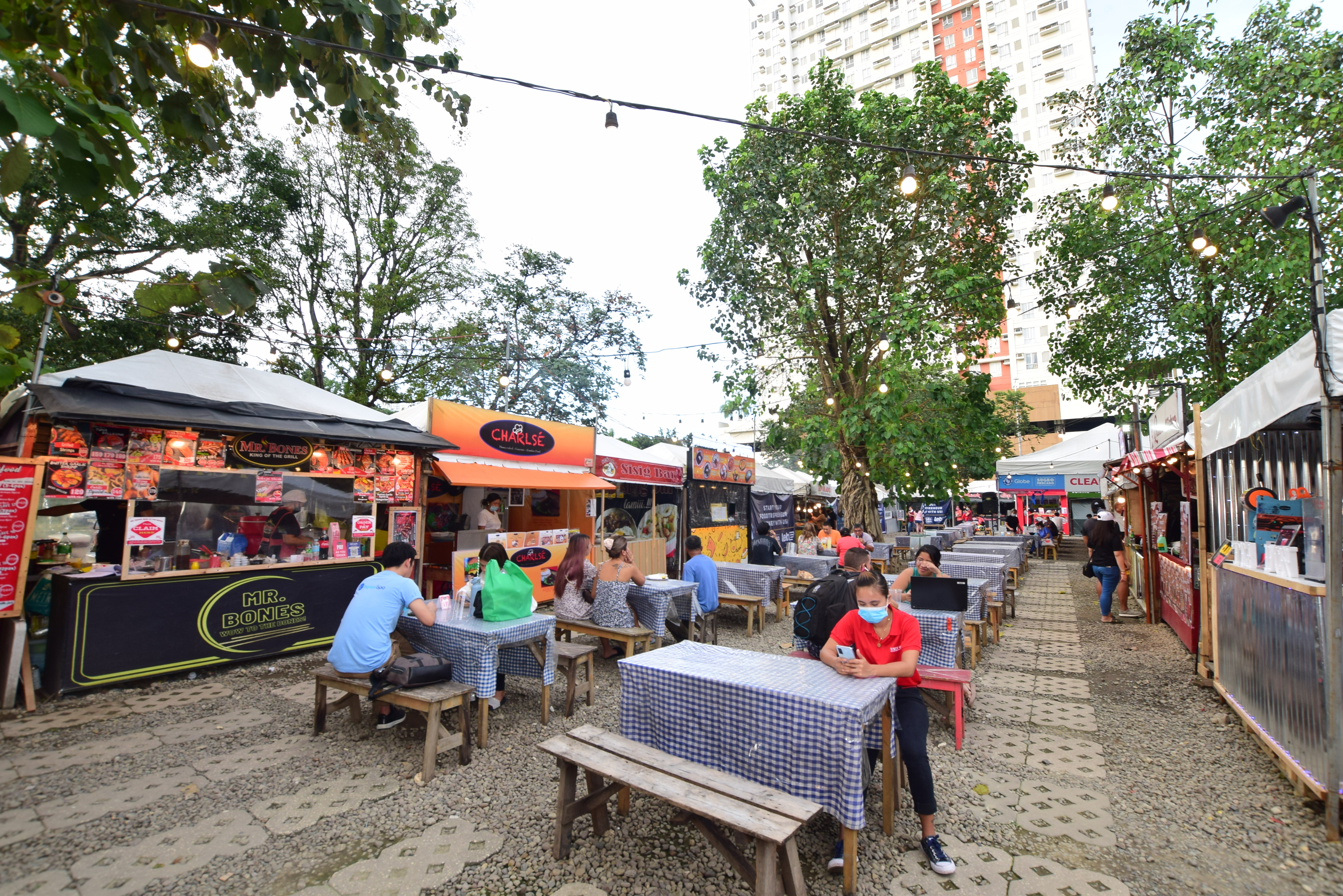 Sugbo Mercado, a popular night market in Cebu with stalls is right in front of the condominium ♪ It is open from Wednesday to Sunday from 15:00 to 23:00, and you can enjoy popular gourmet food in Cebu at a reasonable price! The food and drink space attached to the food stall is also outside, so you can eat safety even in the corona virus pandemic.
Ayala Mall Central Bloc opened in 2019! More and more convenient ♪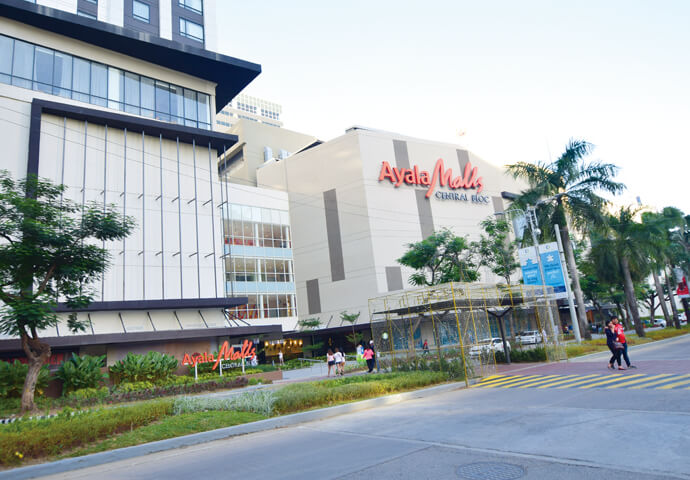 The long-awaited Ayala Mall Central Bloc is open in December 2019 !! This is also located just off Avida, making life even easier.
Currently, the business hours have changed due to the influence of Corona virus, but it is the only mall in Cebu that is open until 22:00, and the attached metro supermarket is open until 23:00. There is also a call center and many people live in different working hours, so it's easy for people of all lifestyles to live!
Avida Towers Cebu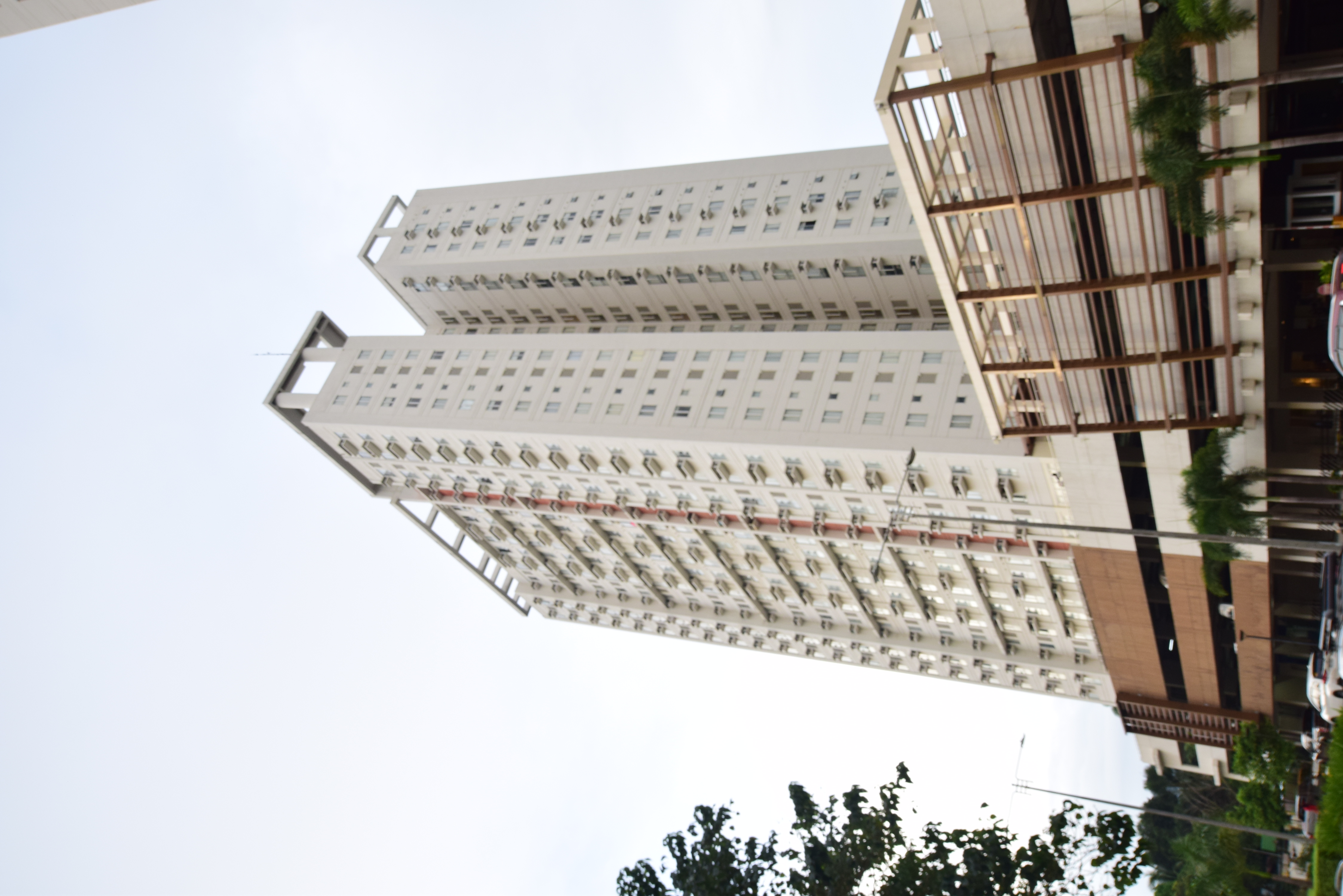 Avida Towers Cebu is commonly known as Avida, but since another tower was built nearby in 2019, the old one is called 'Avida Cebu' . The new tower is called "Avida Riara". Since Avida Cebu is a condominium that has built before Riara, it is rented and sold at a slightly lower price than Riara. Currently, you can rent a studio type unit at a reasonable price of P15,000 ♪
Lobby next to the entrance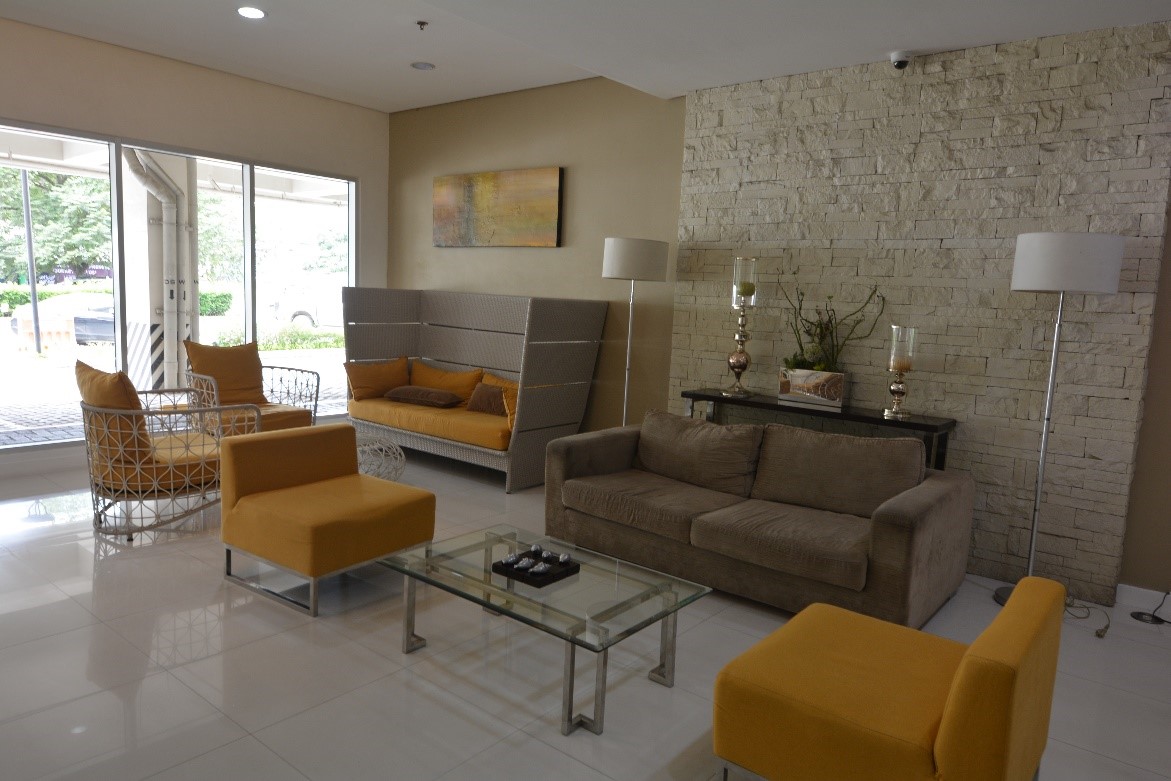 Tower 1 Unit 1120-1121 (1BR) P40,000/month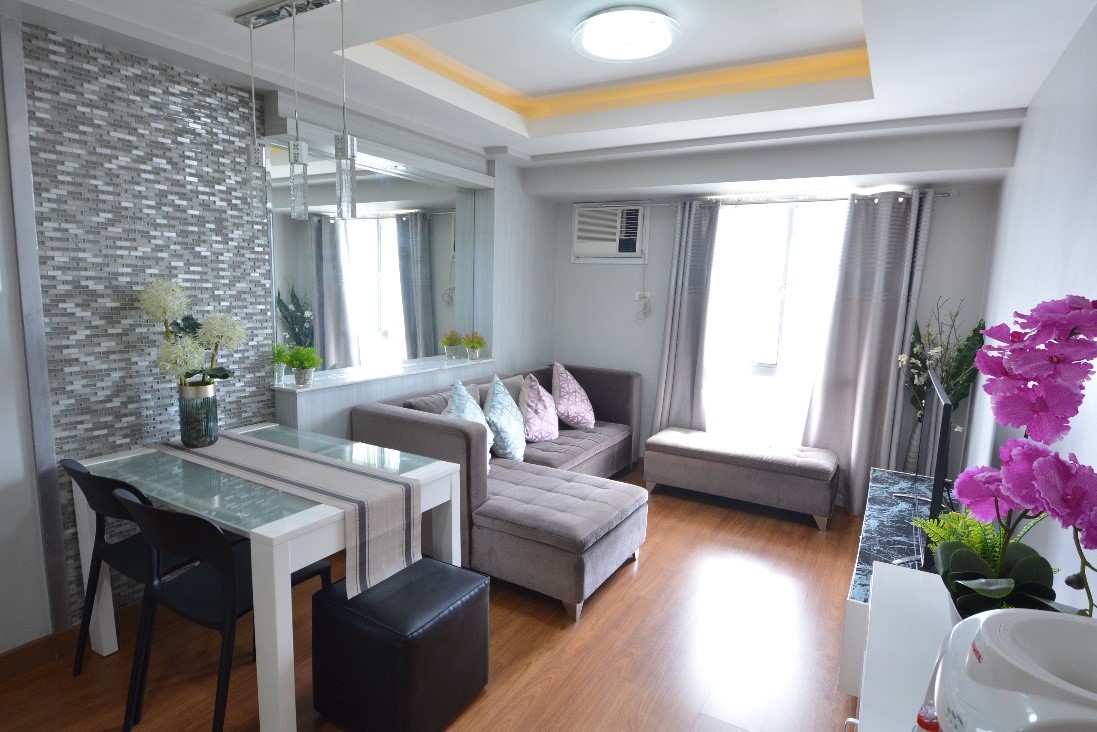 This unit is unique as it is composed of 2 studio units merged and turned into 1 one-bedroom unit. This makes it bigger than the usual one-bedroom unit and it has 2 restrooms – one in the bedroom and another one in the receiving area.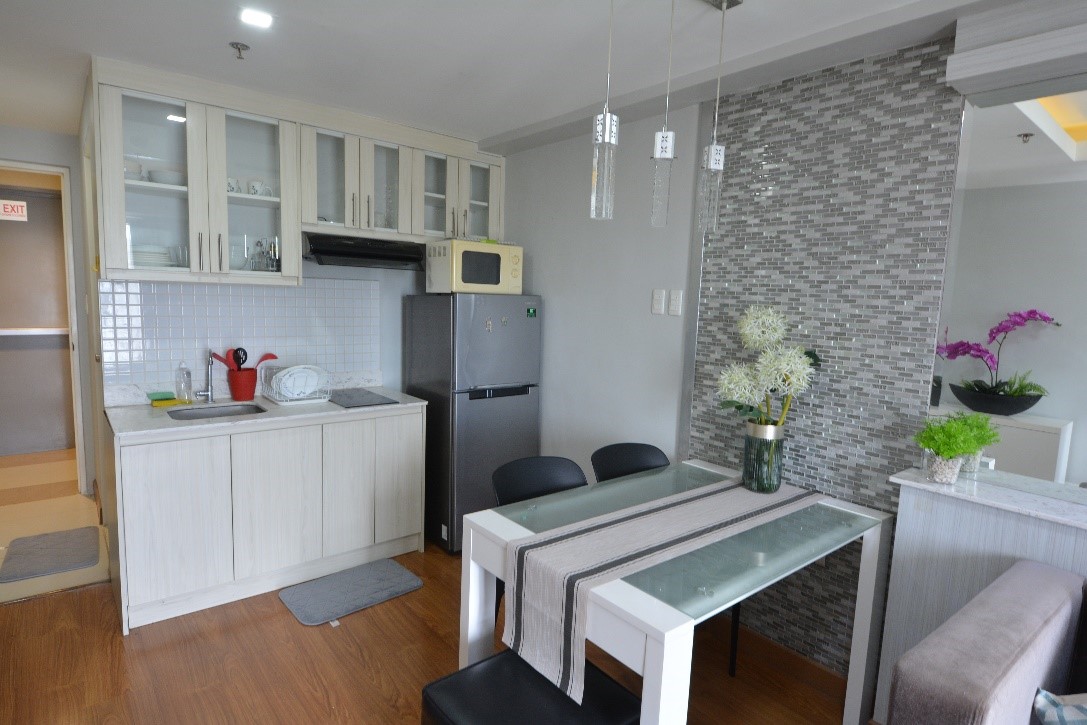 Bright living room based on white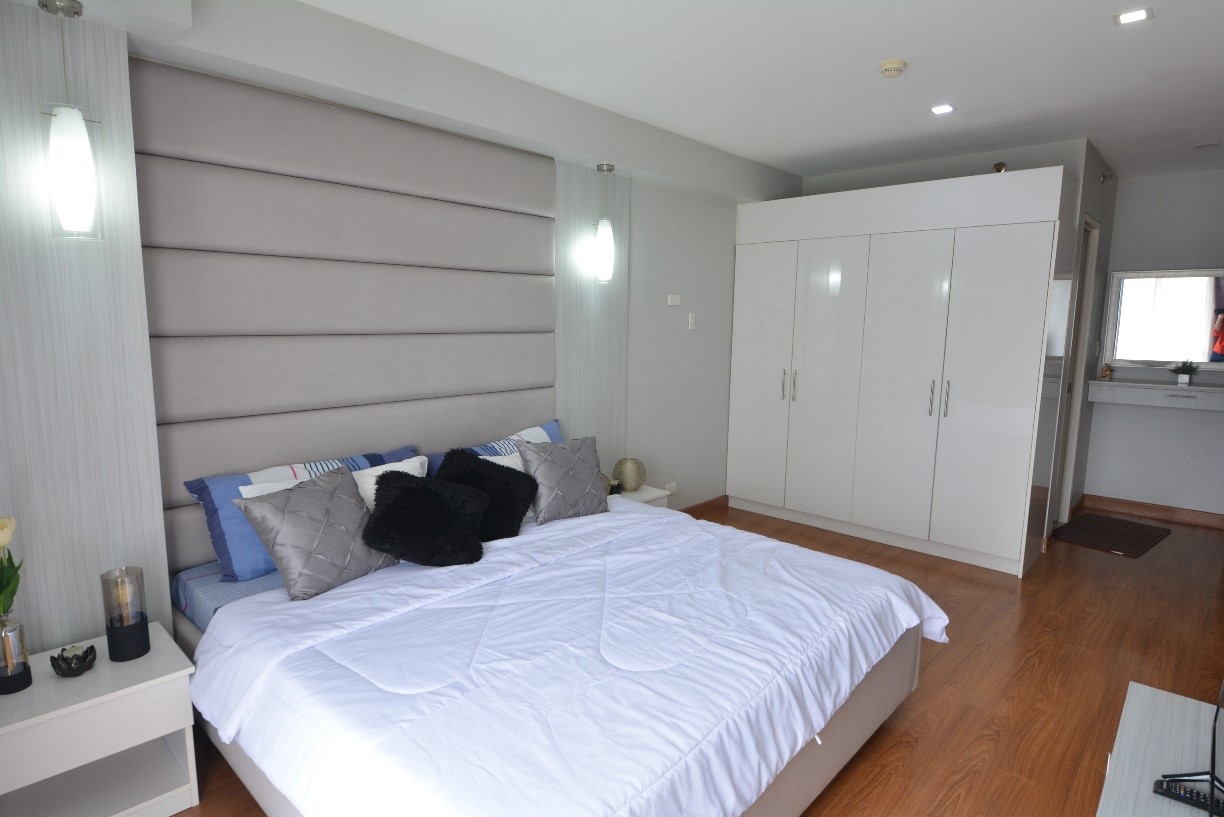 A very spacious bedroom with its own toilet and bath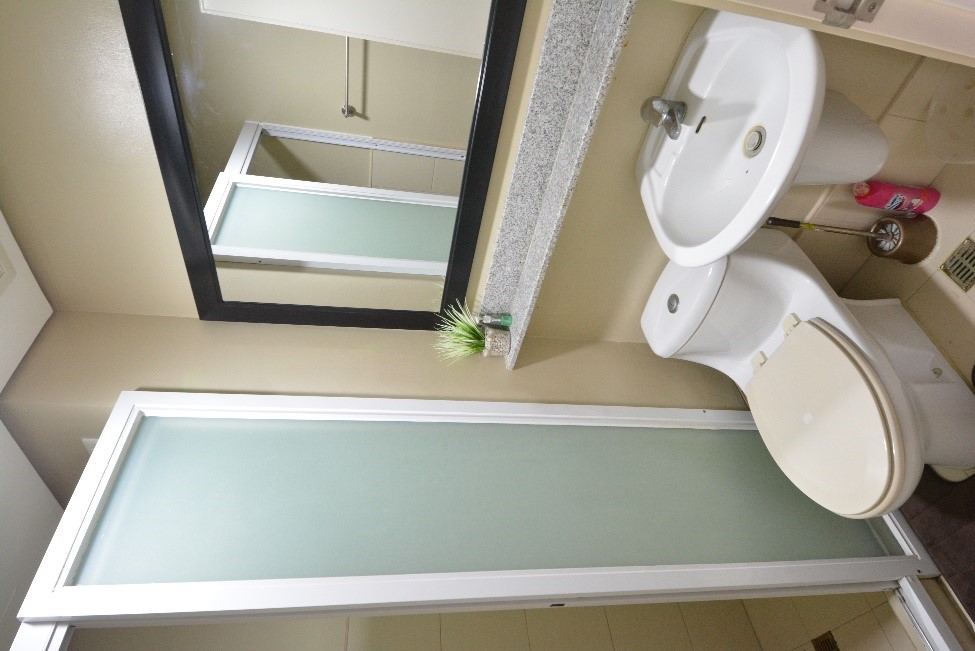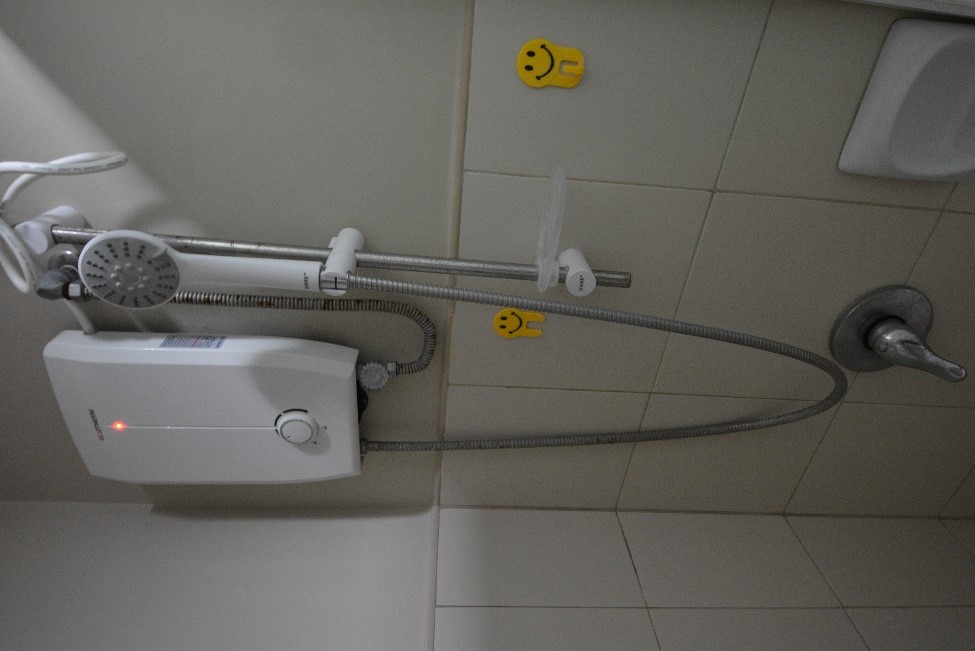 Two bathrooms with hot shower in the room ♪
Tower 1 Unit 1718 (studio type) P15,000/month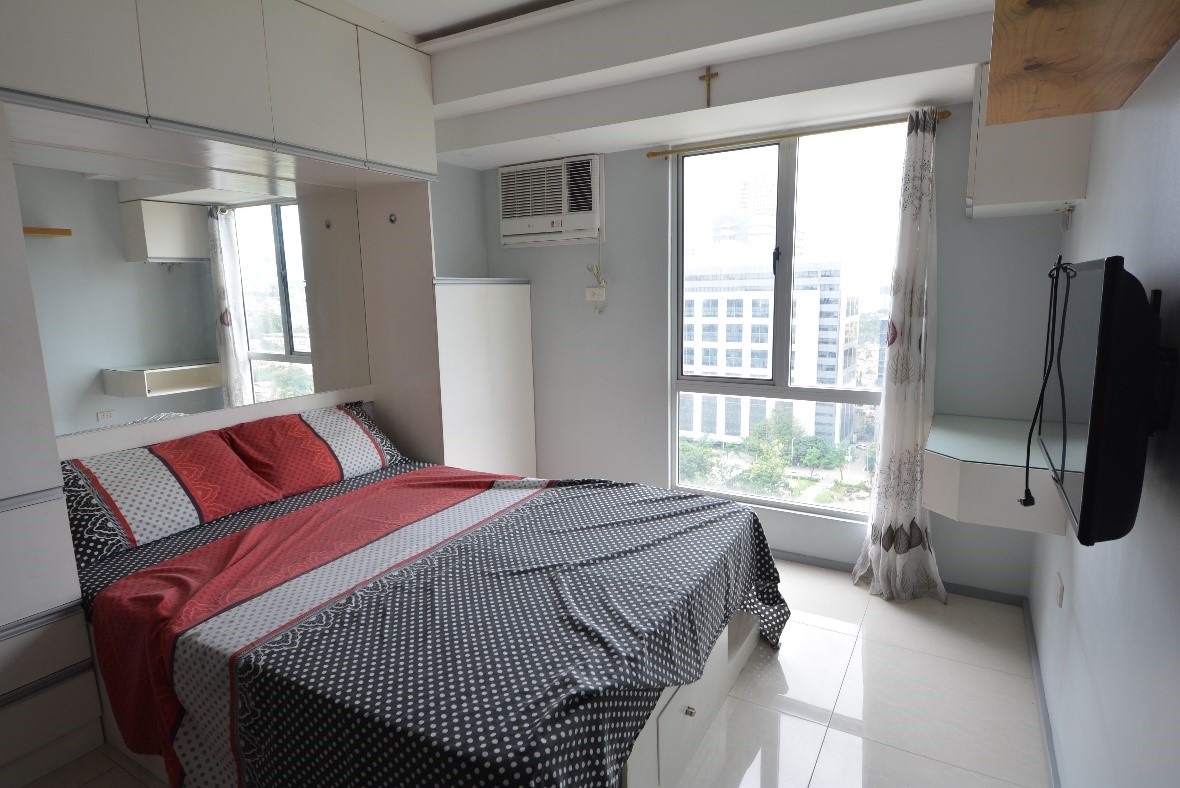 This is a studio type room.
Currently, the price is quite reasonable! It is P15,000 for one month ♪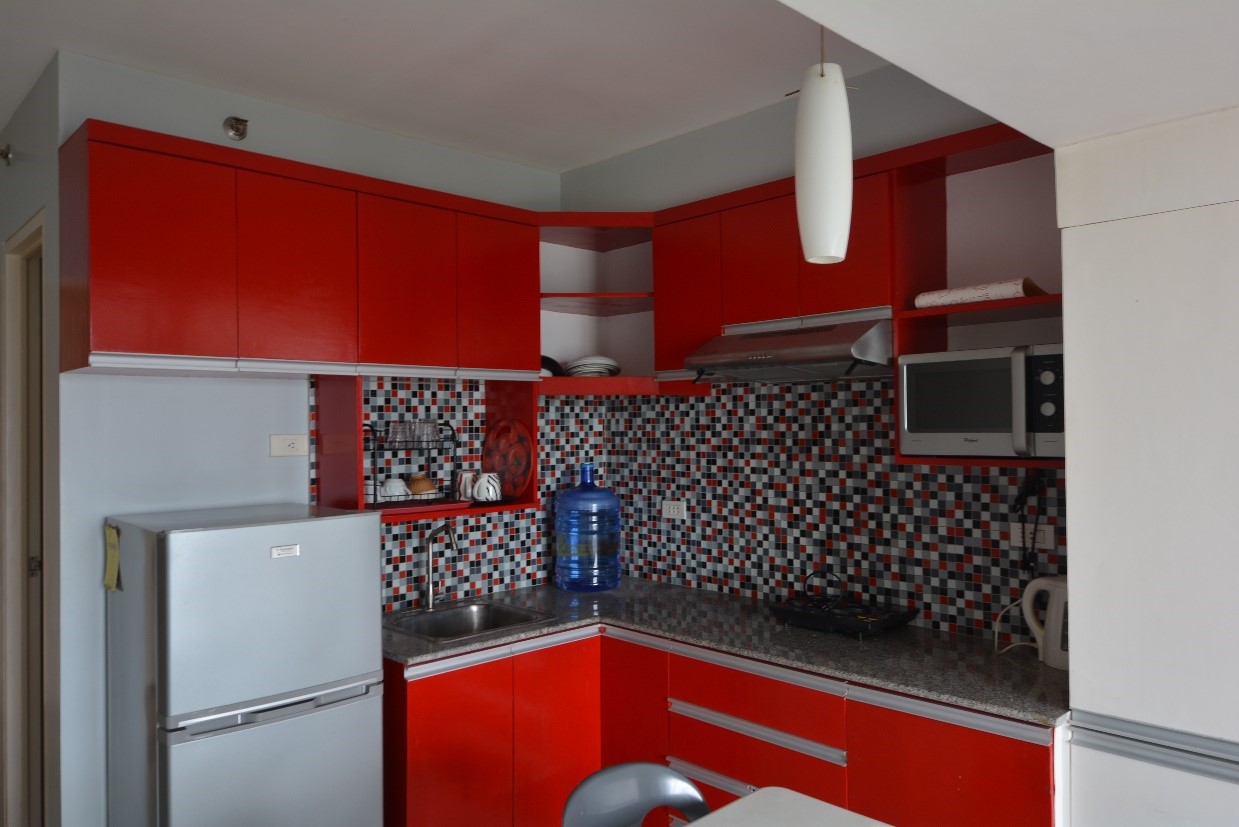 A red-based interior for this studio type unit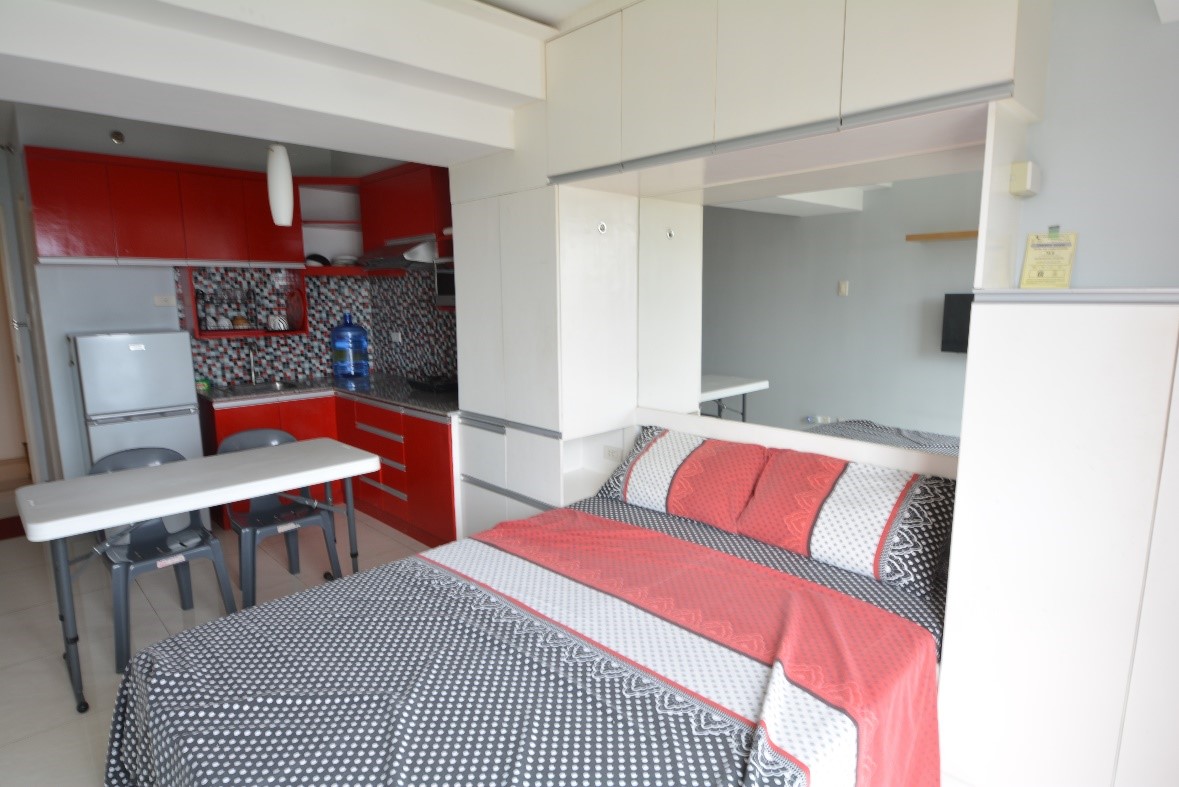 There is no useless interior and the floor plan is easy to use.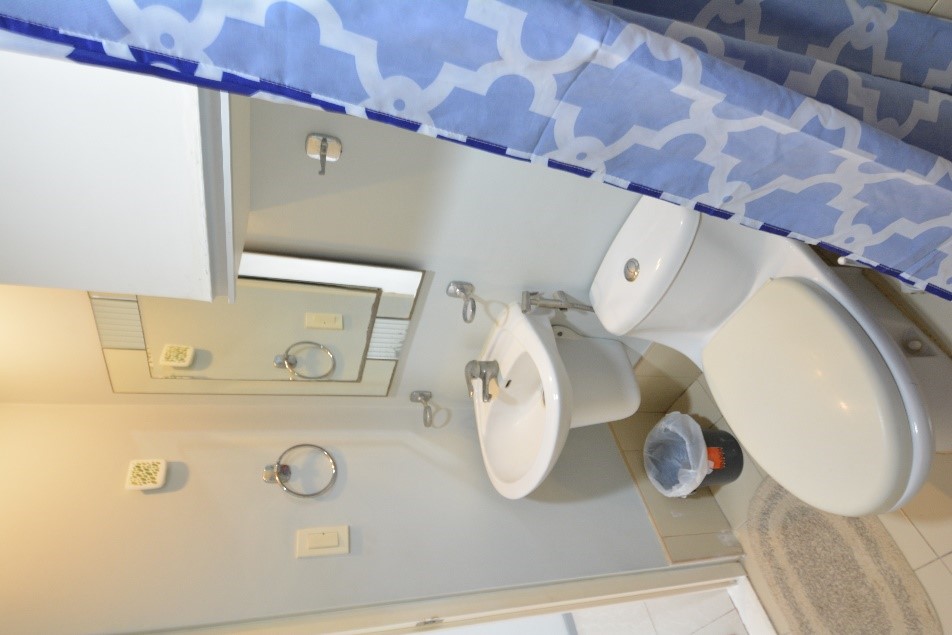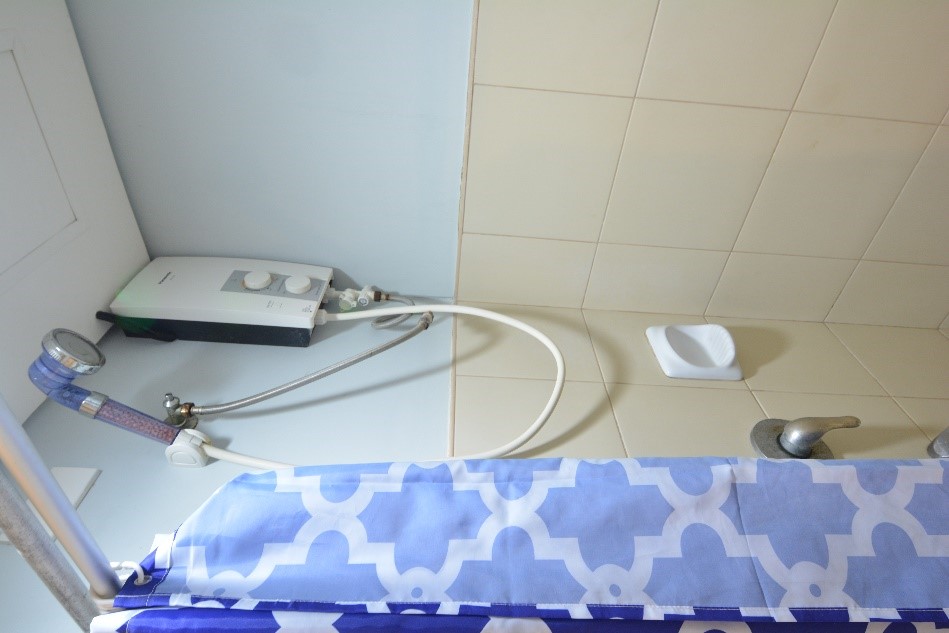 Clean bathroom with hot shower ♪
Avida Towers Riala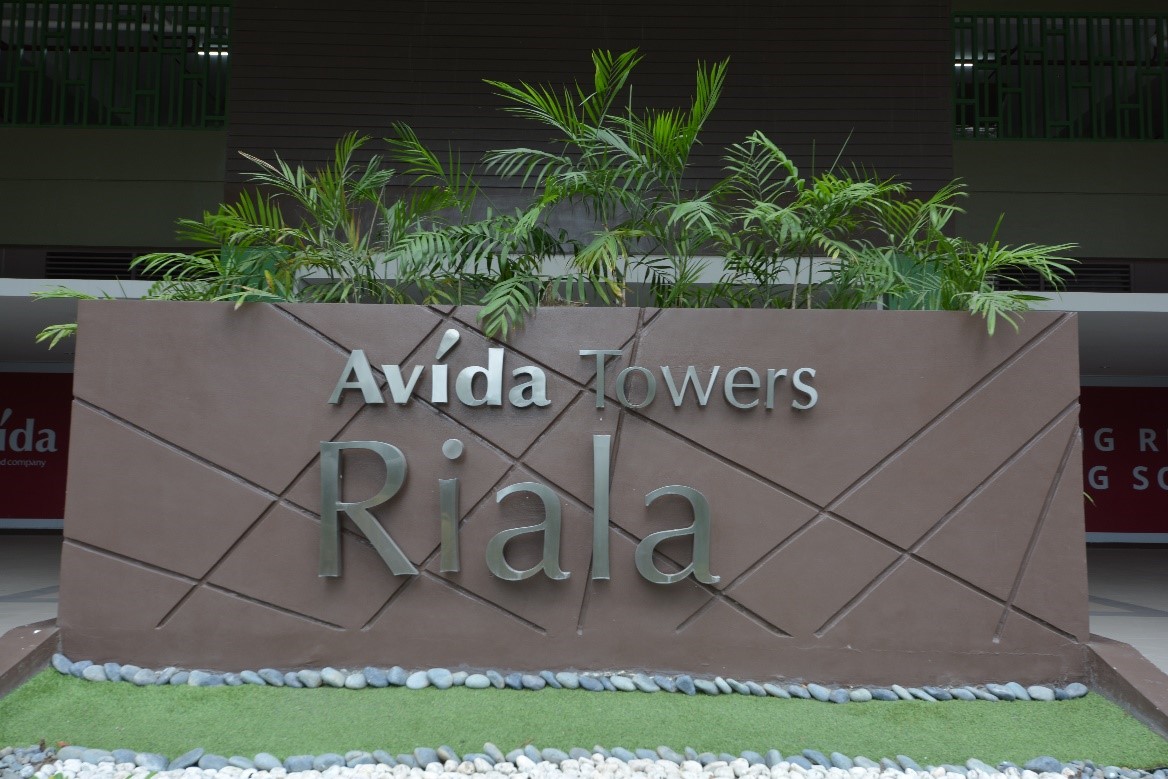 Avida Towers Riala is a new series of Avida that is located a short distance from Avida Towers Cebu. It's a recently built condominium, so it's very clean♪
Ayala Mall Central Bloc can be reached in about 4 minutes on foot, making it a very convenient location.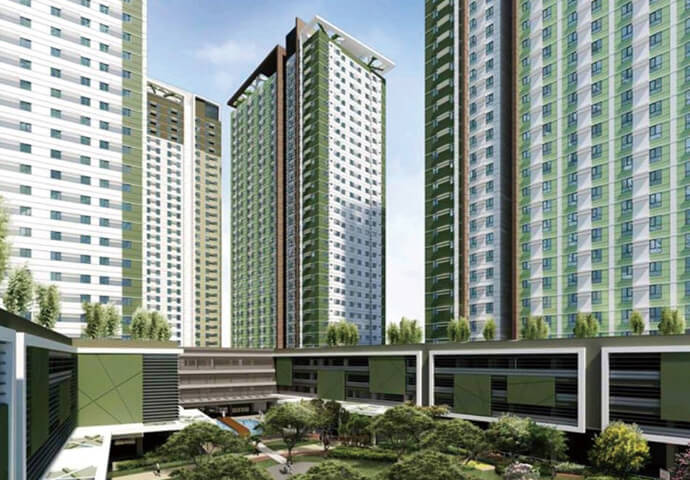 Some towers are still under construction, so purchasing for investment purposes is recommended ♪
Properties in developing countries such as Cebu can be purchased at a lower price the earlier the sale starts before construction!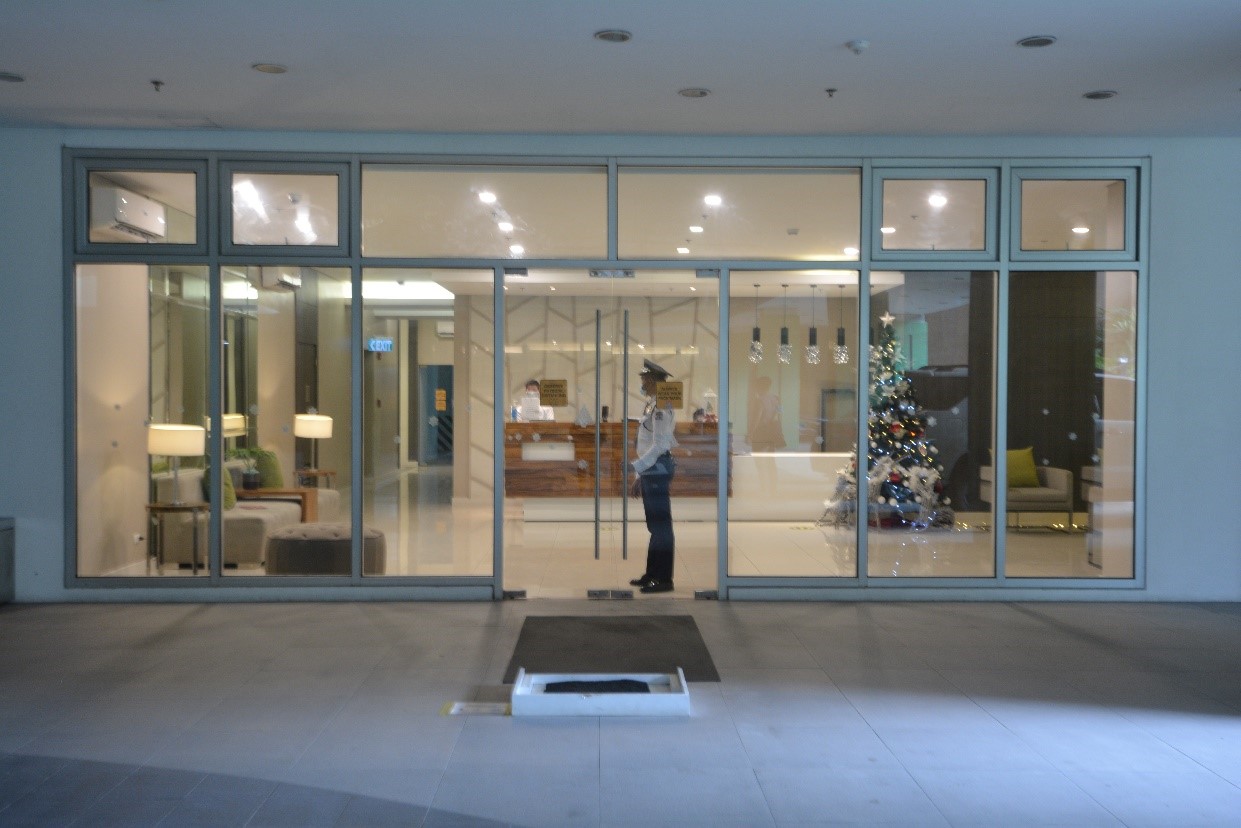 24-hour security guards are stationed at the entrance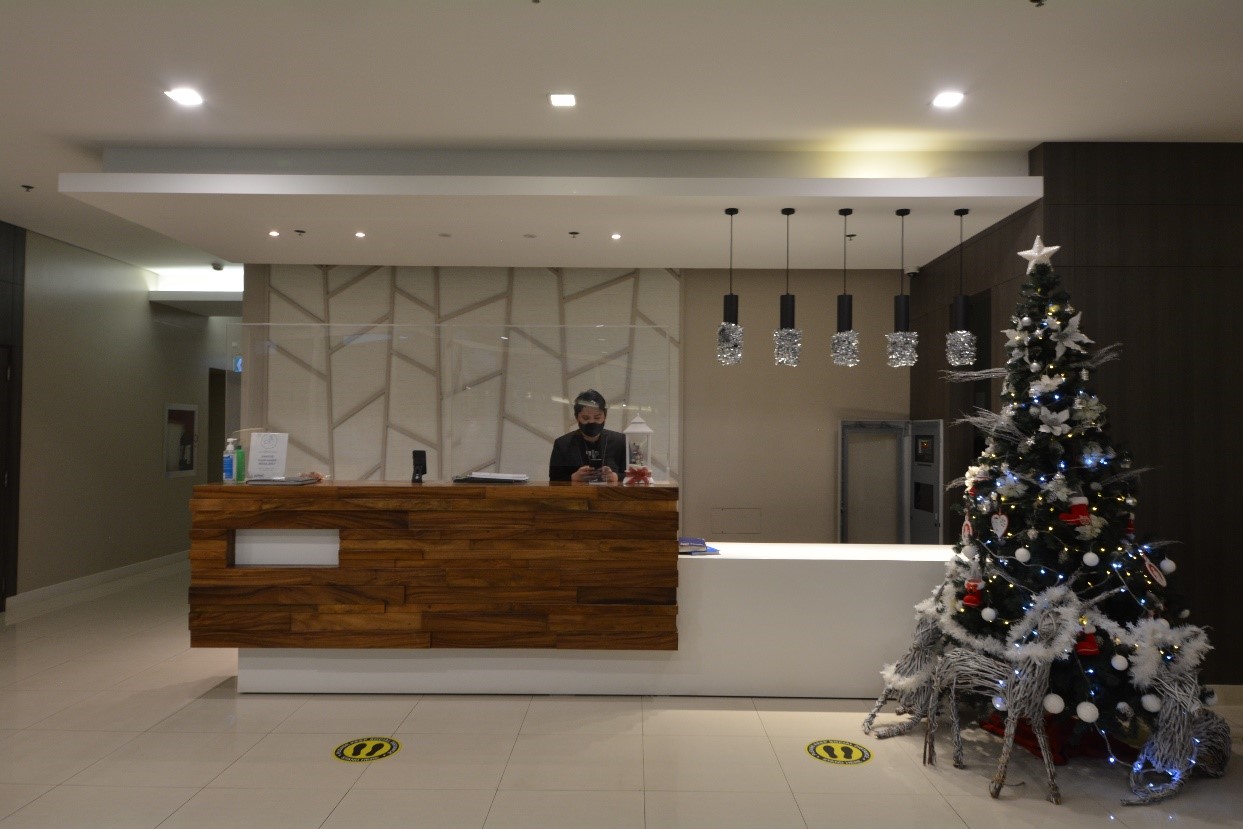 The concierge is available from 8:00 am to 5:00 pm.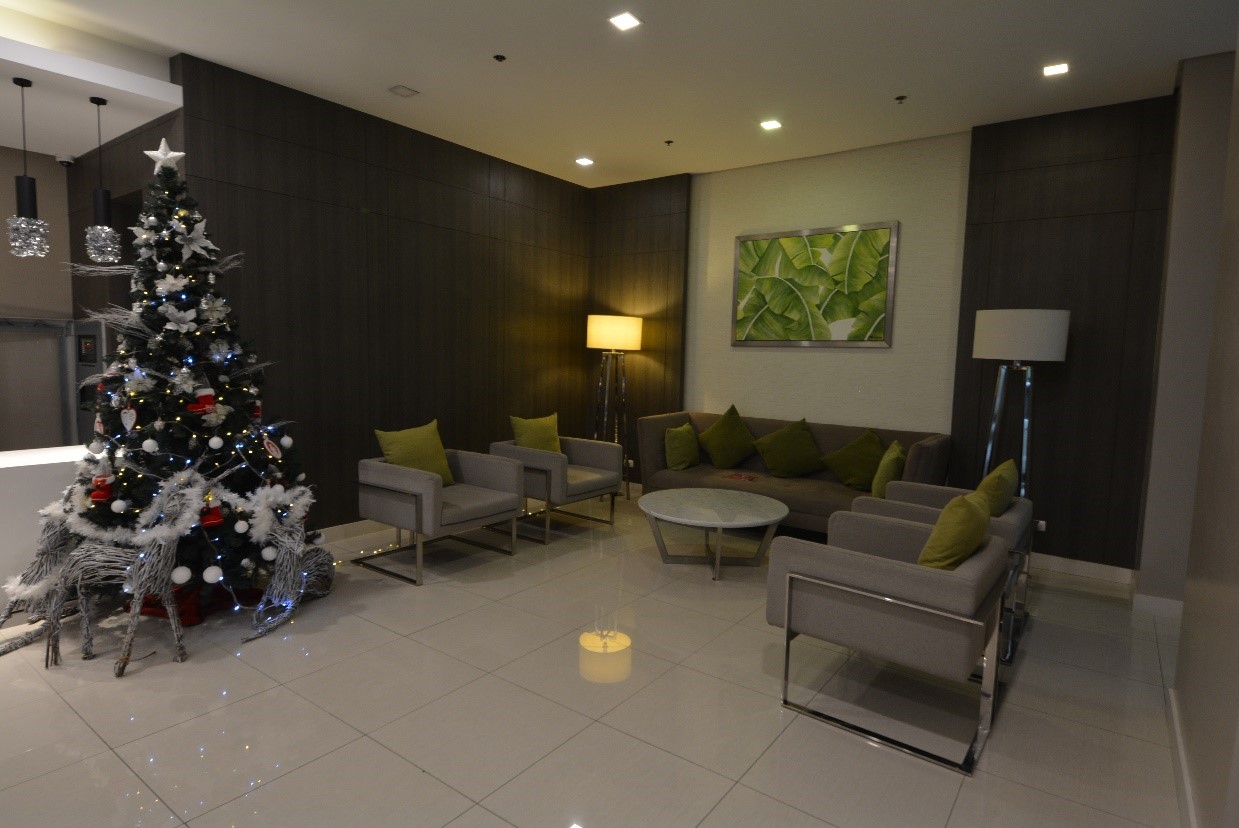 Lobby next to the entrance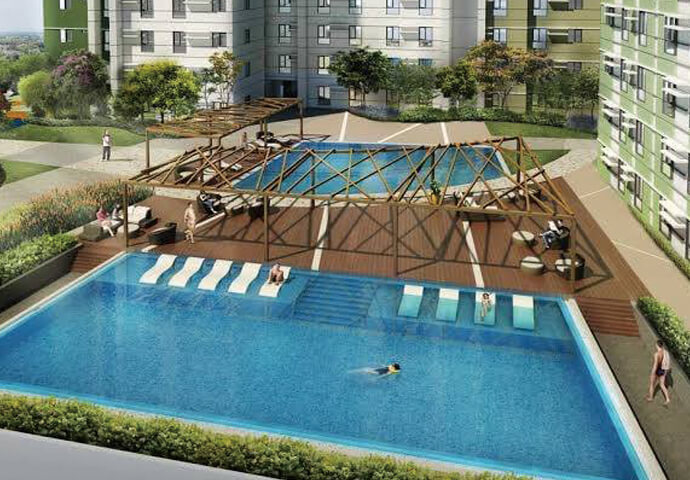 The swimming pool and recreational park is still under construction and will be shared commonly by the 3 towers of Avida Towers Riala.
Tower 2 Unit 2009 (studio-type) Rental price: P15,000/month Selling price: P3.7million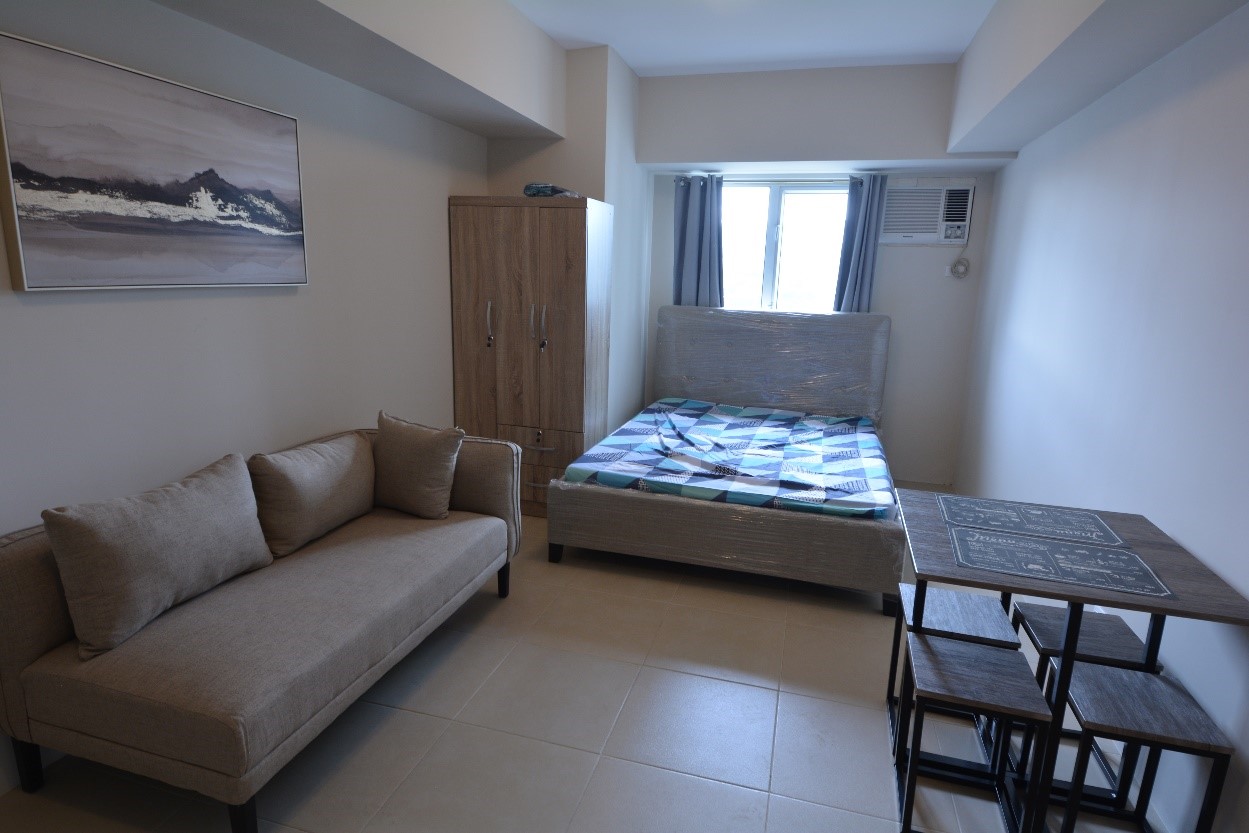 Studio type room popular for real estate investment! It is equipped with a minimum of simple furniture, and you can arrange it to your liking ♪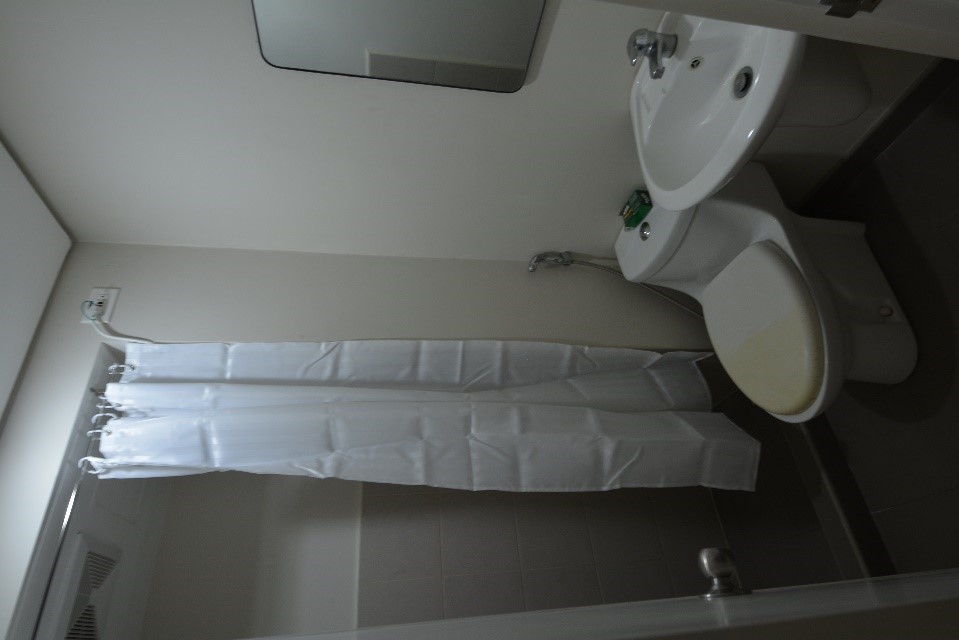 Bathroom
Tower 3 Unit 217 (1 BR) P35,000/month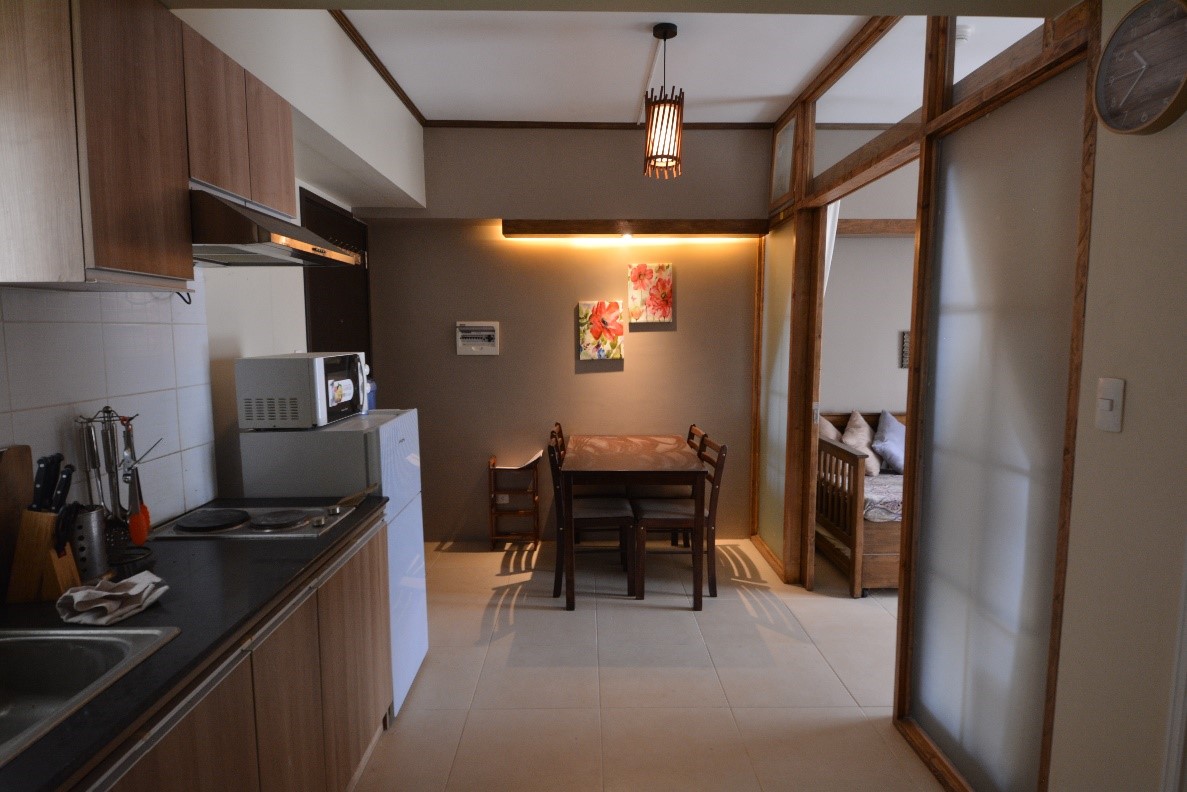 Modern one bedroom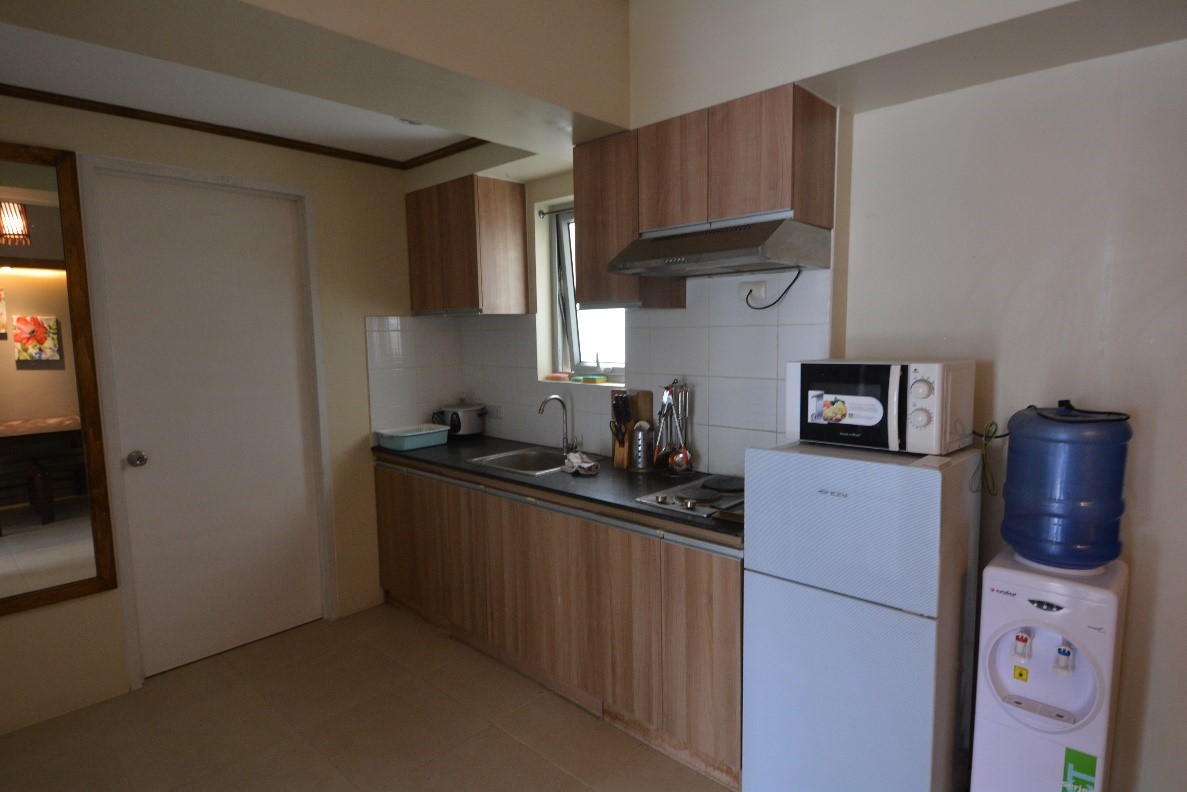 Large kitchen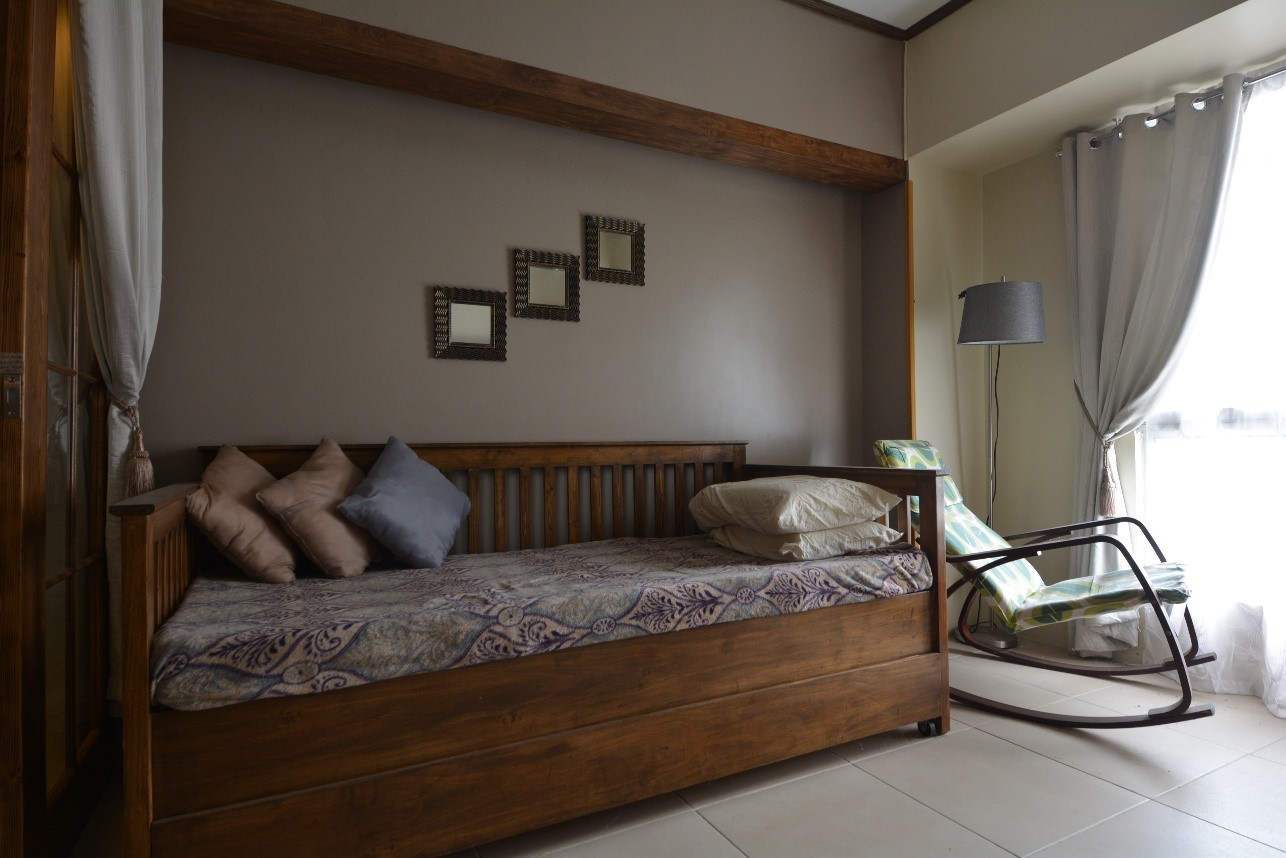 The living room has a sofa that can also be used as a bed ♪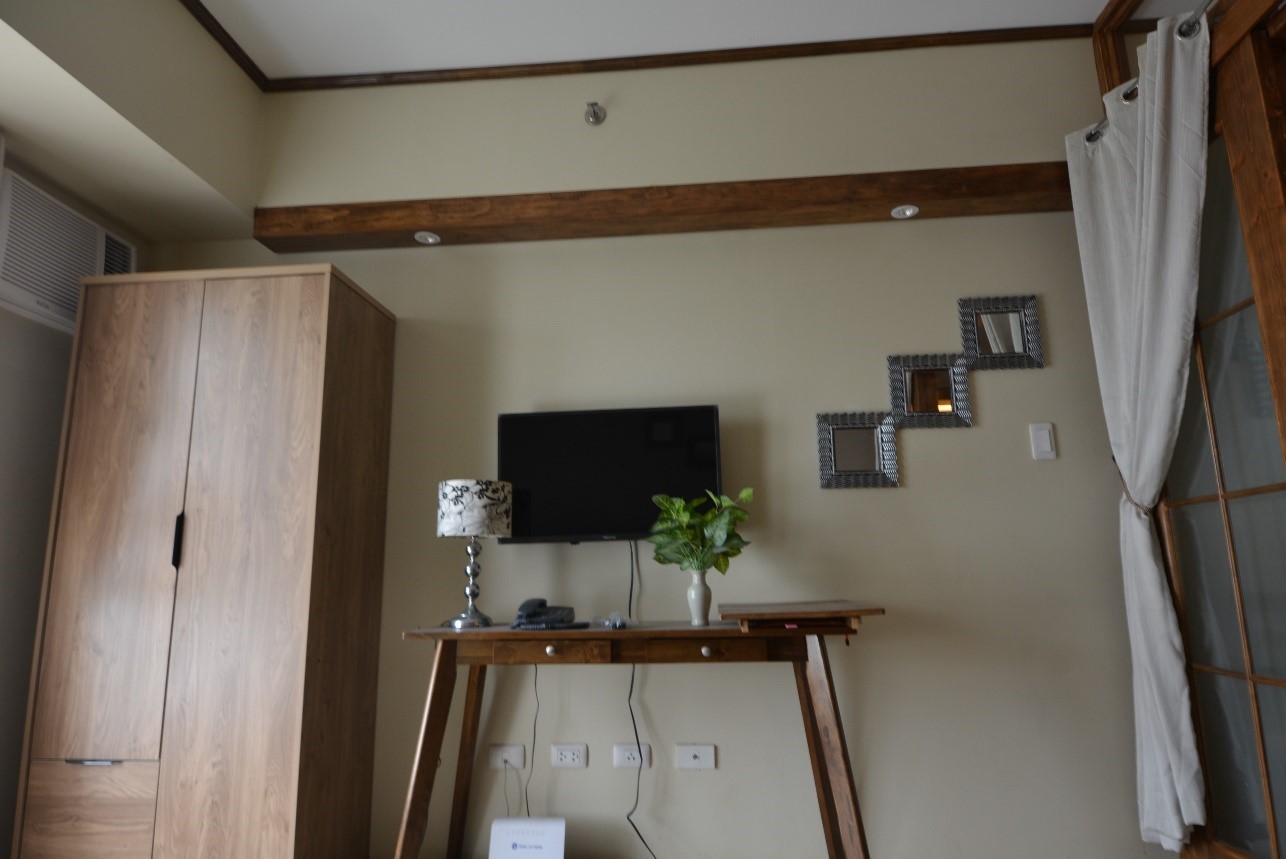 Enclosed living area that can be turned into a separate bedroom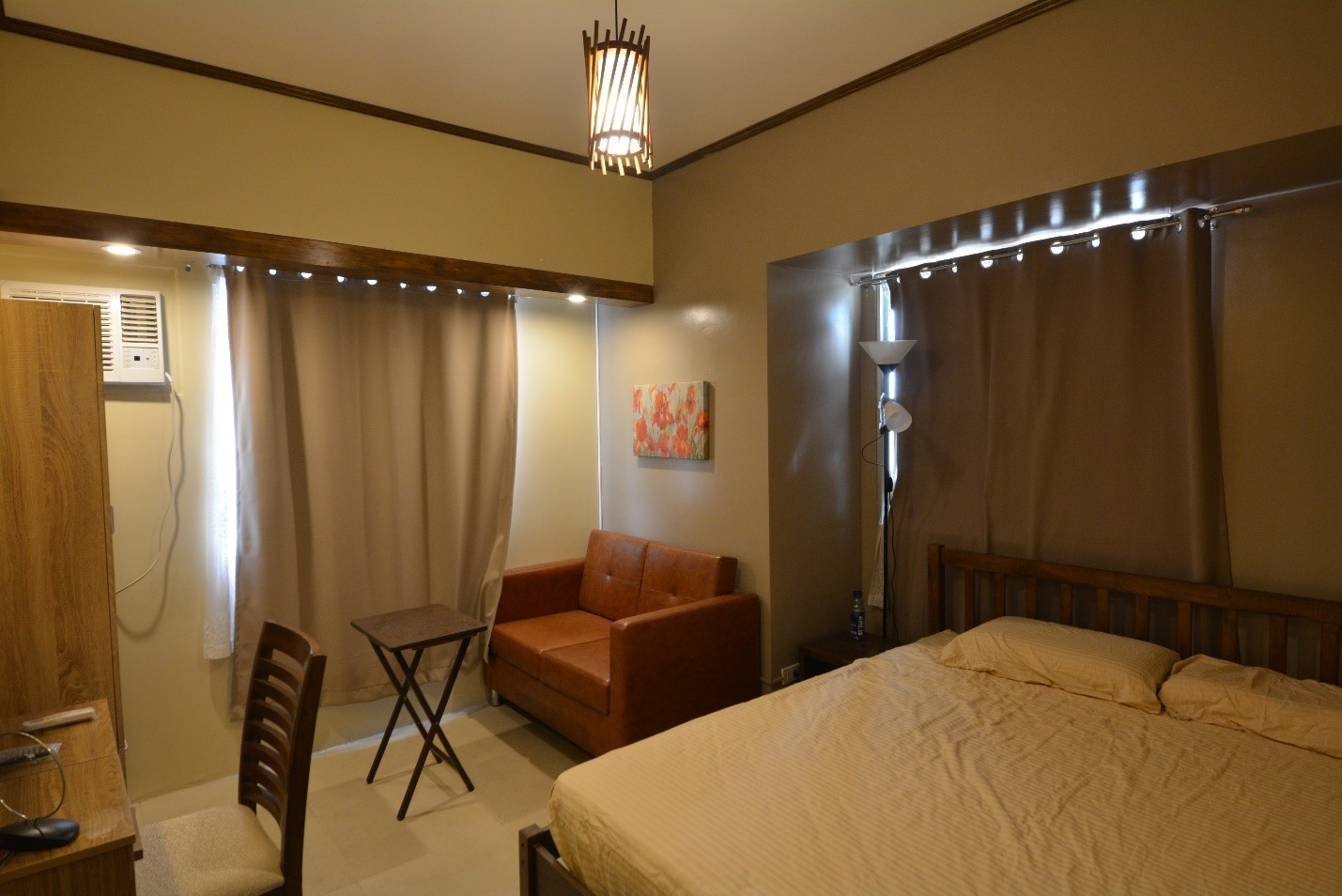 Main bedroom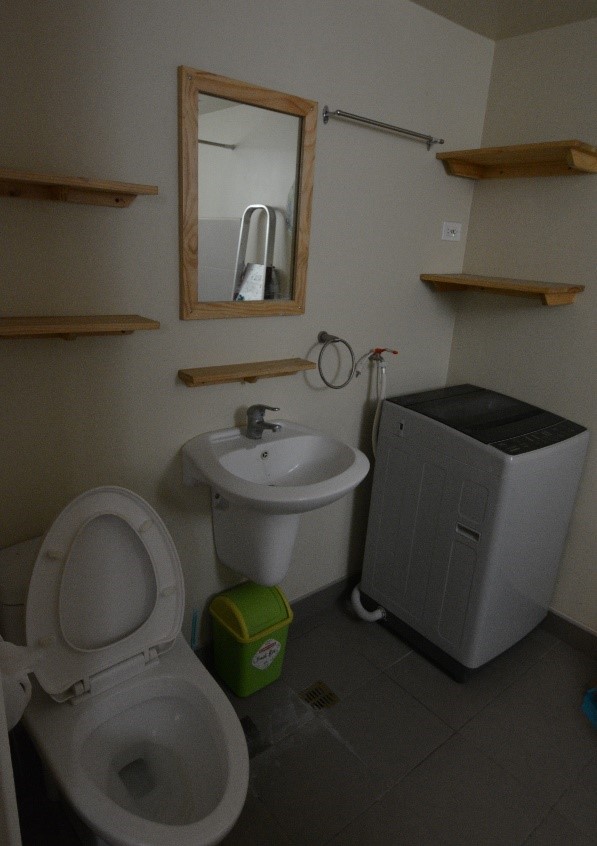 Lucky if your favorite property has a washing machine ♪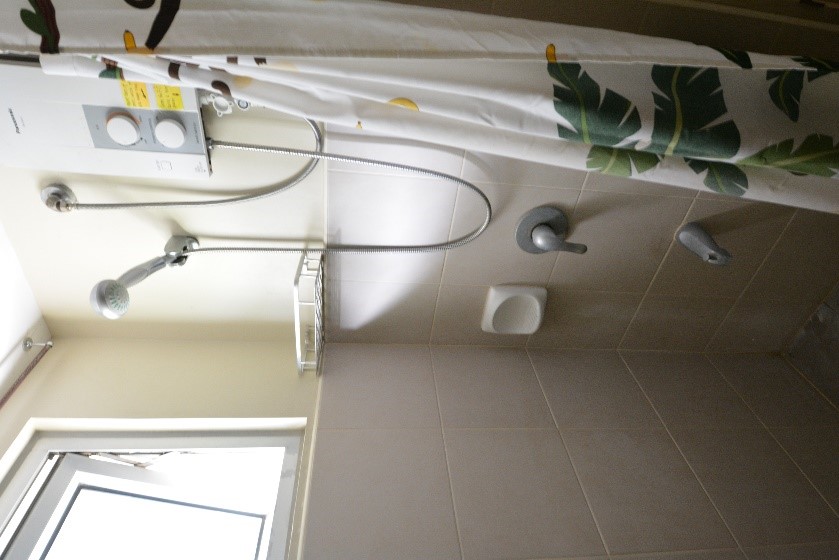 Shower room with window
There is also a tower under construction, and the Avida series is very popular on Cebu Island. Now that the price is low, it's time to relocate and buy!
Rental and buying prices are currently changing daily due to the influence of the coronavirus.
If you are interested in this room,

cebu@ad-kit.co.jp

Please contact us!
Back to the list