In Japan, when the cherry blossoms bloom.
Cebu is going to be more hotter day by day.
And after lunch or at 3 o'clock snack time, there is such a crowded place.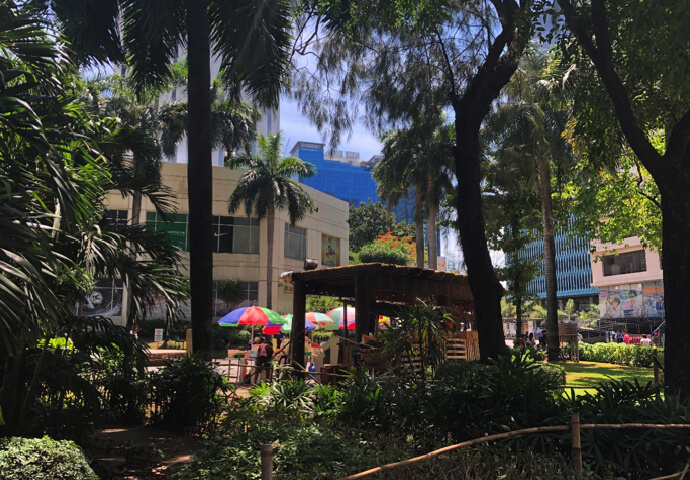 That is these fruits stands.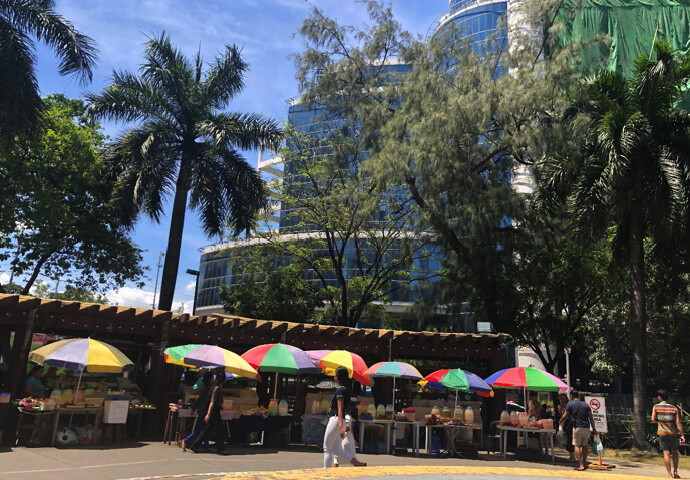 It is often in a small place, so these are in a small park next to the Ayala Mall.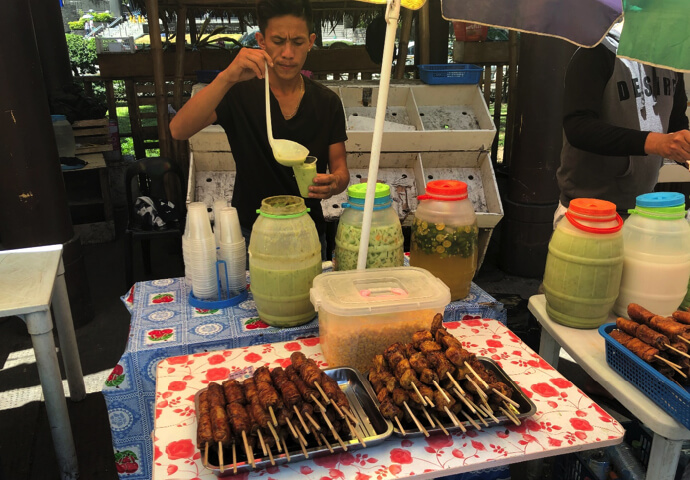 I ordered the leftmost avocado juice.
By the way, the middle is Bukopandan. The right is Calamancy juice.
The rightmost is Buko milk.
The fried food on the front where the left is fried bananas and the "banana cue" is the right fried sweet potatoes the "kamote cue"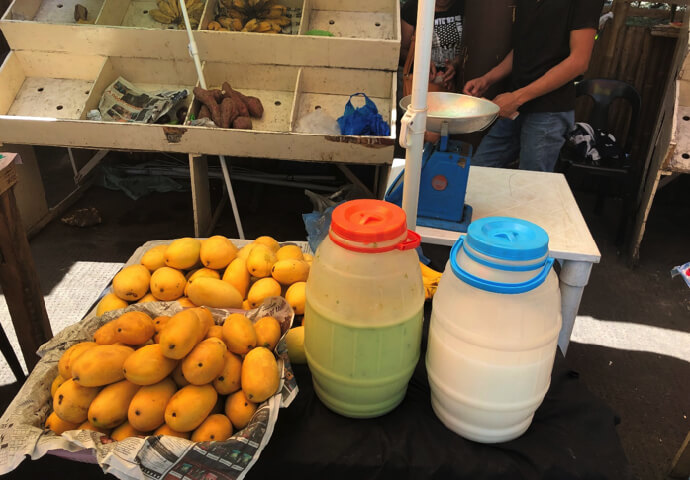 There are also yellow mangos.
It will be cut it into a size that is easy to eat if you ask.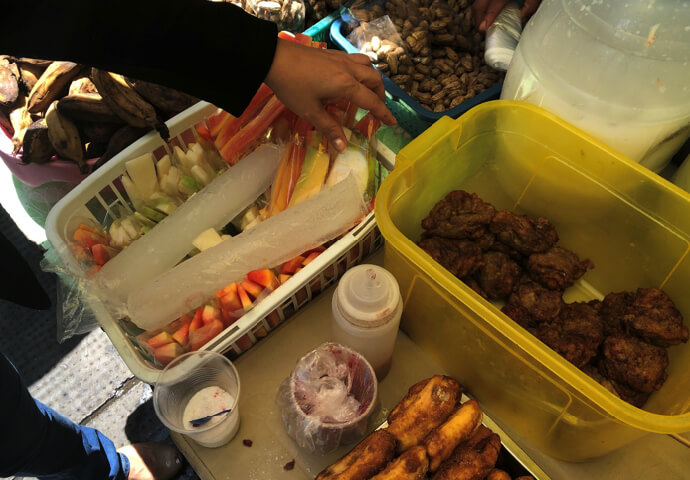 It is each fruit that is cut and put in the bag.
These include red papaya, shinkamas and green mangoes.
It's directly chilled with ice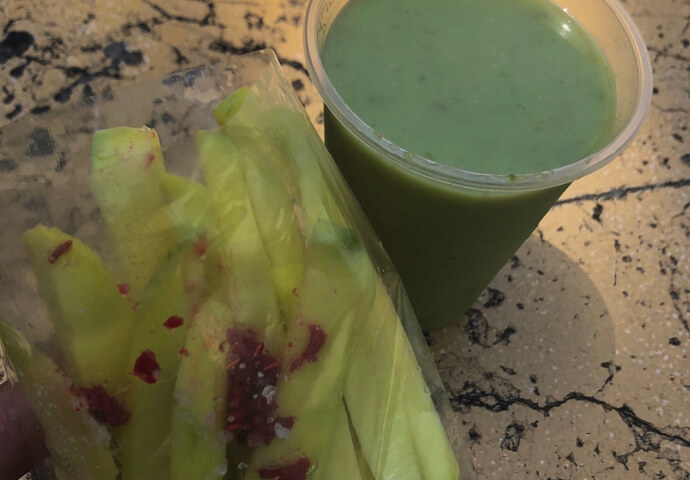 I bought avocado juice and green mango this time.
Avocado juice is moderately sweet.
And, local Filipino, a popular green mango for Filipina! !
It is the impression that this person doesn't eat yellow mango generally common in Japan.
Everyone likes to eat this green mango.
Vinegar and salt, this red is salted shrimp paste bagoong, eat them directly into the bag.
The taste is a like pickle ... It's like fresh pickles.
By the way, avocado juice is 25 pesos. Green mango is 10 pesos.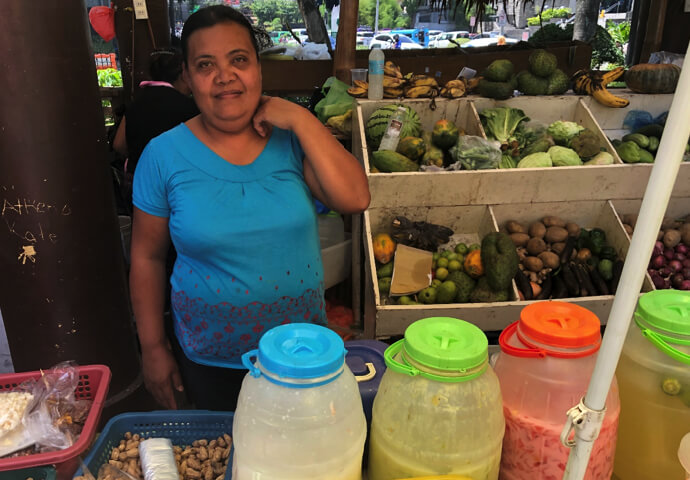 It's a bit scary, but kind, Ate.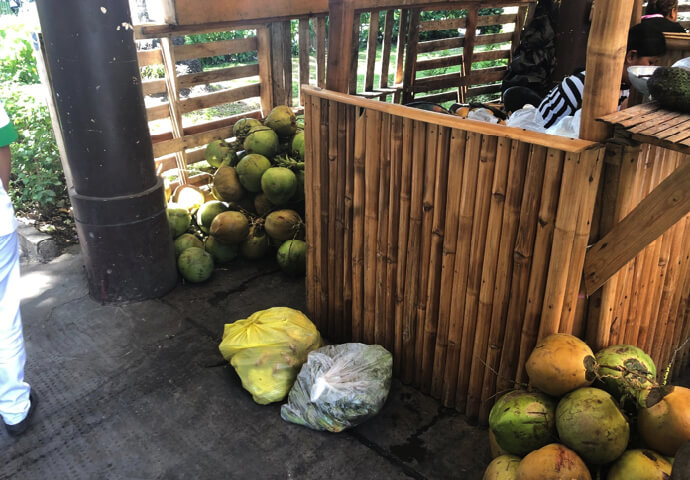 There is also a coconut called Buko here.
Of course you can drink fresh juice if you ask to their cut it on the spot .

Such a place where you can eat for a while and take a break is also one of the recommend in Cebu!

Back to the list