〜A City Wrapped in Nature & a Gentle Wind〜 Dumaguete
© CEBU navi SAKURA | vol.21 May-Jun.|2019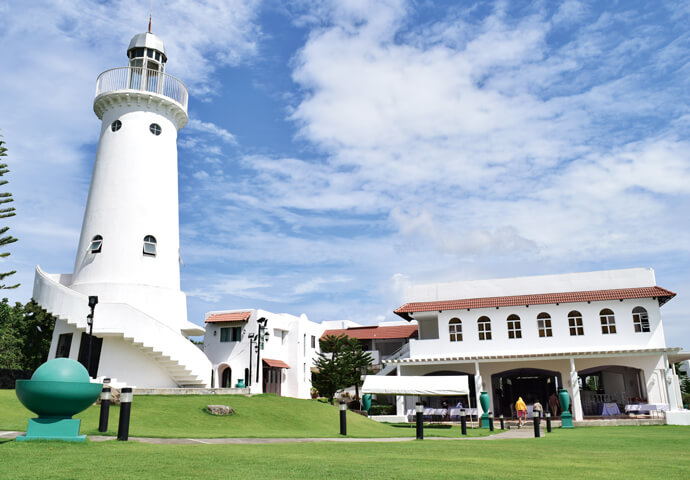 Aside from the variety of activities and beautiful sight-seeing spots, Dumaguete also features a calm and relaxing vibe that draw travelers to the island. Unwind and have fun in the city of Dumaguete!
"The City of Gentle People"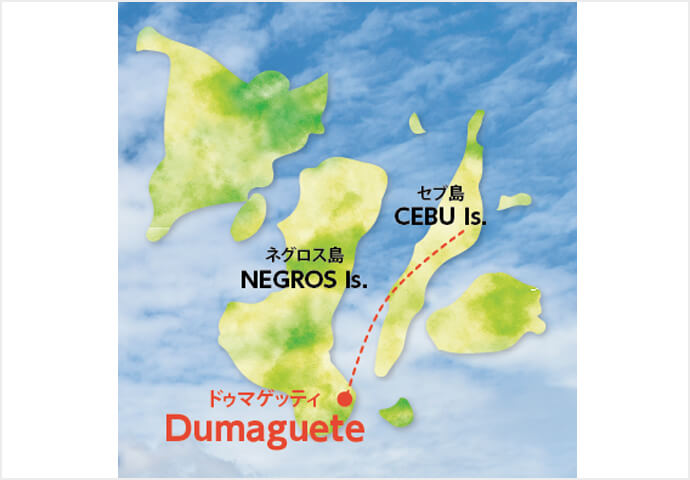 Dumaguete City is the capital of the Negros Oriental province and is the smallest of the province's 19 towns and 6 cities. Despite its small size however, it attracts a considerable number of local and foreign tourists with its easy access from Cebu City and numerous beautiful beaches.
Dumaguete City is an academic city that's rich with nature, surrounded by the sea and mountains, with the Valencia Negros Mountains in the west and the "Mystical Island", Siquijor Island, in the east. The beautiful coral reefs of Apo Island and Sumilon Island are also easily accessible. Dolphin and whale watching is popular, stroll along the distinguished "Rizal Boulevard" named for the hero Jose Rizal, and see the fashionable cafes, restaurants, and hotels lined up along the street. But, Dumaguete has so much more to offer than just these. In addition to its beautiful and must-see spots, you can have a relaxing vacation in its laid-back atmosphere, relaxed pace, and the kind and hospitable locals. Thinking of taking a break from your busy daily routine? Dumaguete is the perfect destination for you!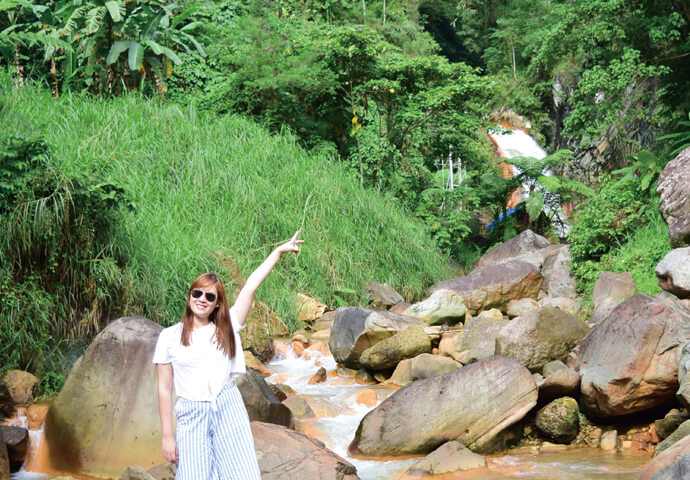 Pulangbato Falls
How to get there from Cebu City
1.By Bus and Boat
①Take a bus going to Santander (Liloan Port) from the South Bus Terminal for only P215. If you take the earliest bus (6:00AM),
it will take about 4 hours to arrive.
②When you reach Liloan Port, buy a fast craft ticket for Dumaguete for P70. Boats leave hourly and it only take about 10-15 minutes.
③When you get to the other side (Sibulan Port), ride a jeepney or a tricycle going to Dumaguete City, which is only about 7 kilometers
away. Fare is discussed and negotiated with driver.

2.By Plane
Cebu Pacific (Cebgo) has direct flights from Cebu to Dumaguete 1-2 times daily.
6:00 Depart from South Bus Terminal Cebu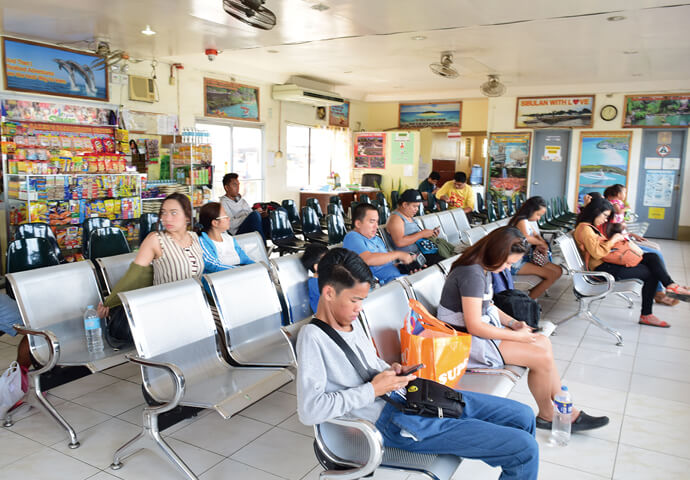 Waiting area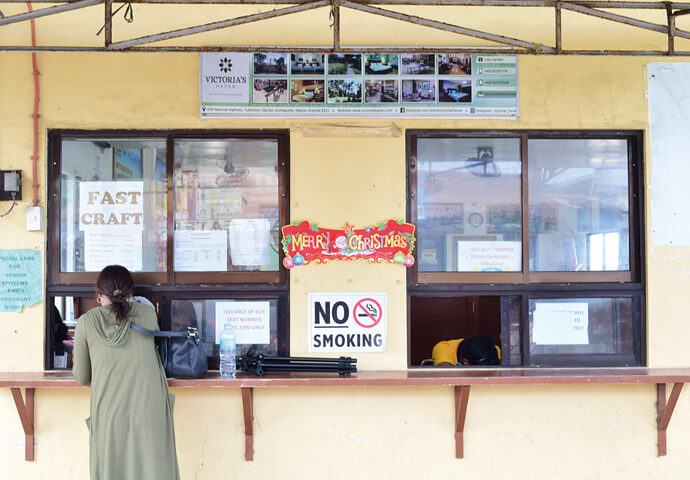 Ticket Booth for Boats & Buses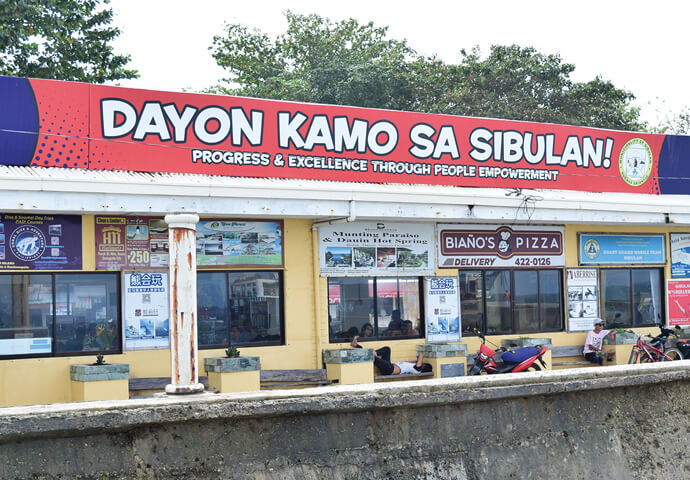 Dumaguete Port welcomes you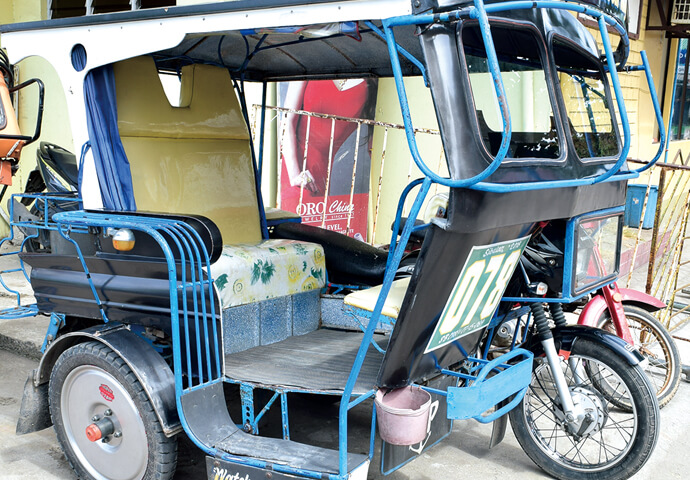 Rent a tricycle there to bring you to your hotel and to tour you around the city in the afternoon.
12:00 Check in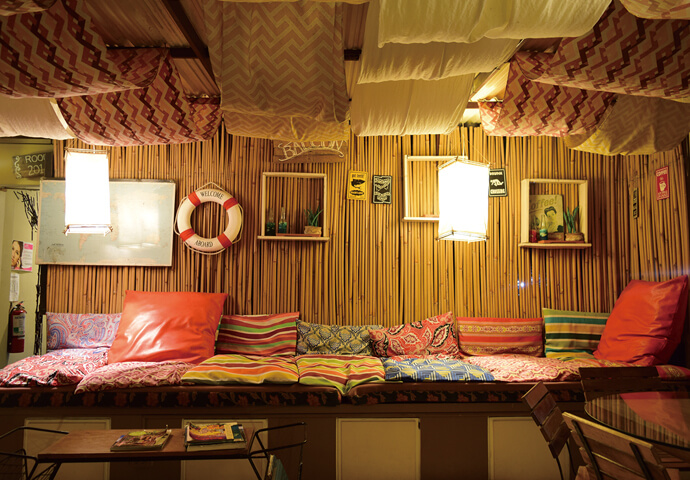 Gabby's Bed and Breakfast

This bed and breakfast is famous for its insta-worthy ambiance and its oh-so-delicious food! Locals often come here to dine with friends.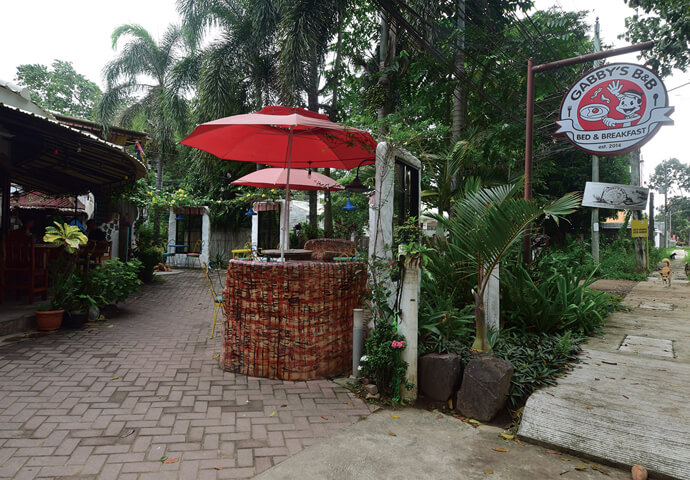 A western-inspired B&B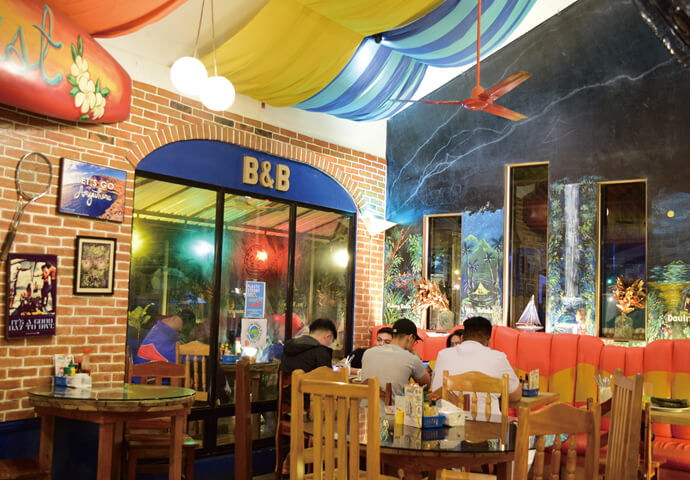 A restaurant with a cool, homey vibe
12:30 Go out for a late lunch
Dumaguete is famous for its adorable cafes and restaurants which are very affordable compared to the ones in Cebu City. Feel free to stroll around the city and try a few cafes!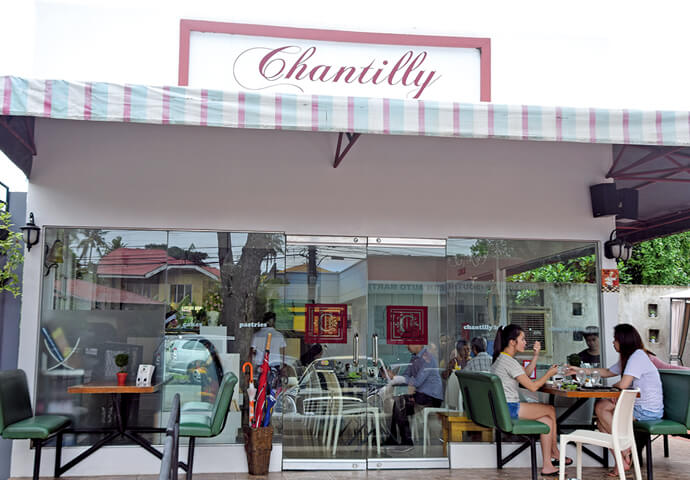 Chantilly Café (just a few steps away from Gabby's B&B)

A hip and trendy café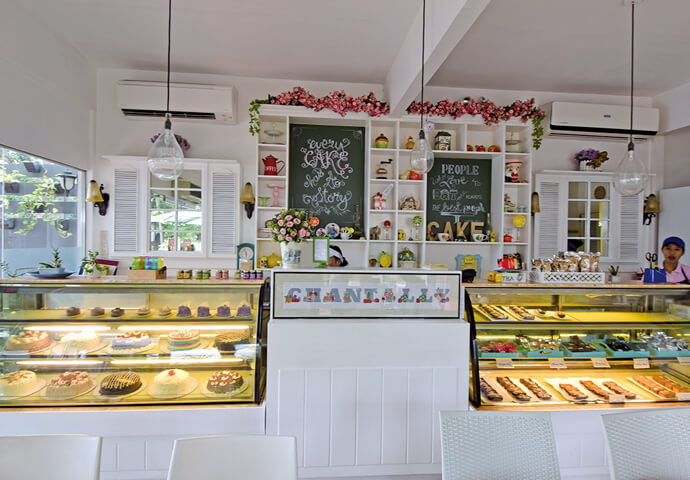 A neat and simple interior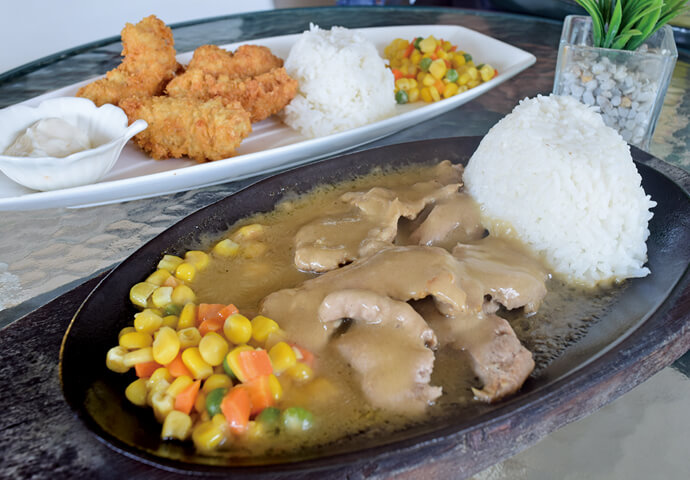 Affordable food and drinks
14:30 The city tour begins! Head to Dumaguete's famous cathedral, St. Catherine of Alexandria Cathedral.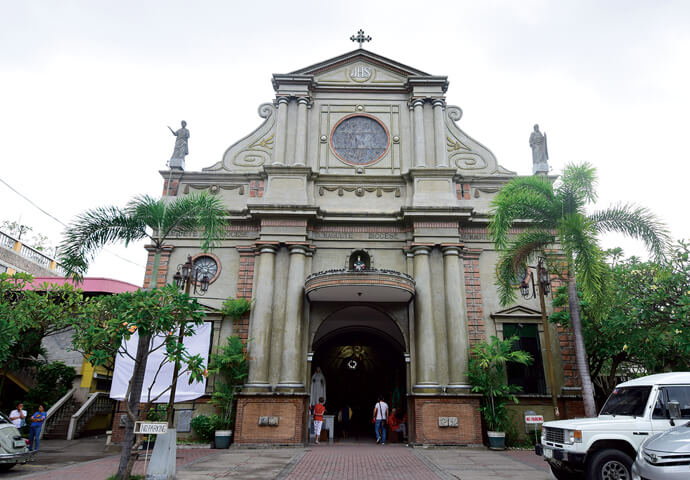 This cathedral has been here for hundreds of years with a rich history and attracts large crowds every Sunday. It also has a very famous bell tower, the Dumaguete Belfry, which is the oldest known belfry in the Visayas.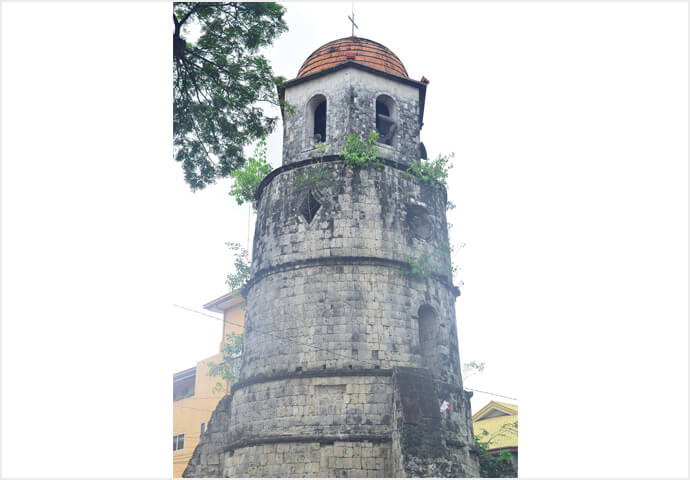 One of the oldest structures in the city
15:00 Tour around one of the country's top universities: Silliman University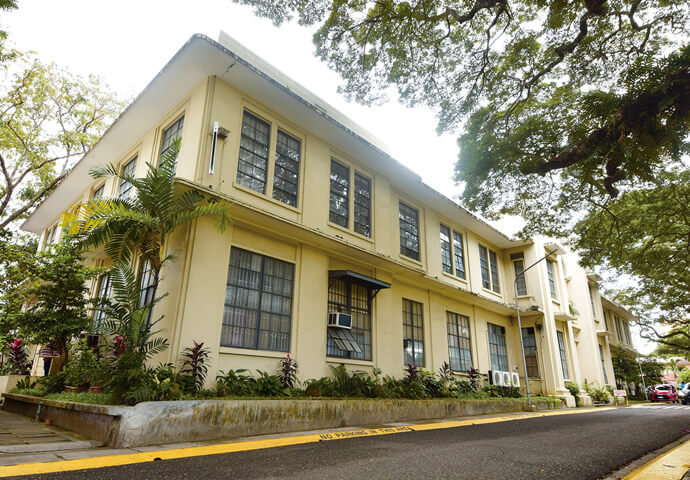 Silliman University is one of the Top 10 universities in the country, offering quality education. The university is over a century old and is now a historical landmark and tourist spot in Dumaguete City. They also have a museum where you can learn more about the Philippines' rich culture.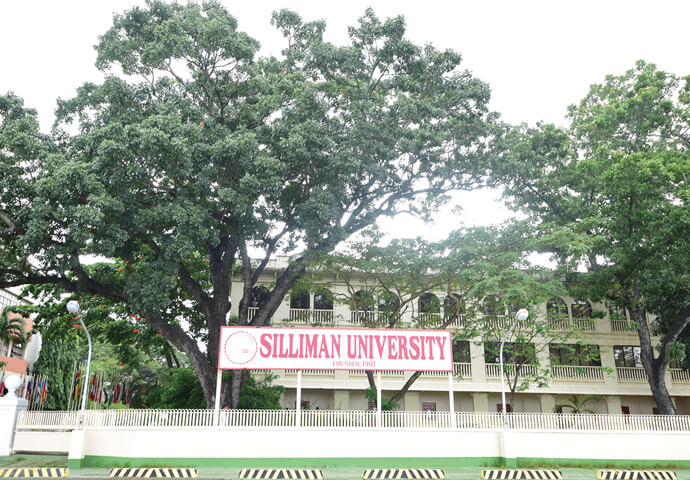 Wander around Siliman University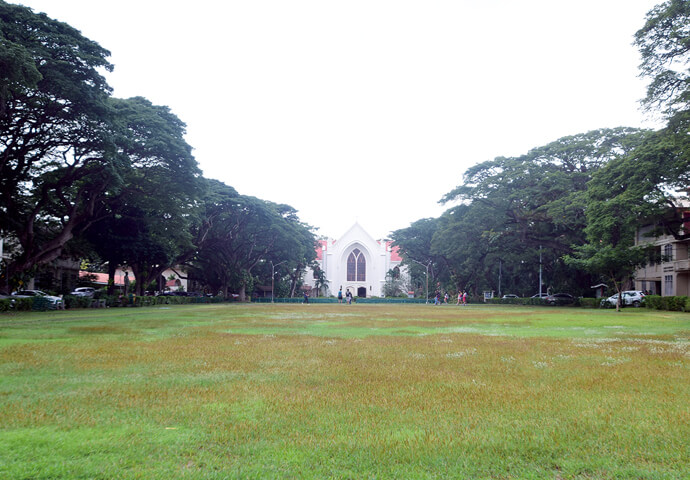 A chapel stands in the middle of the University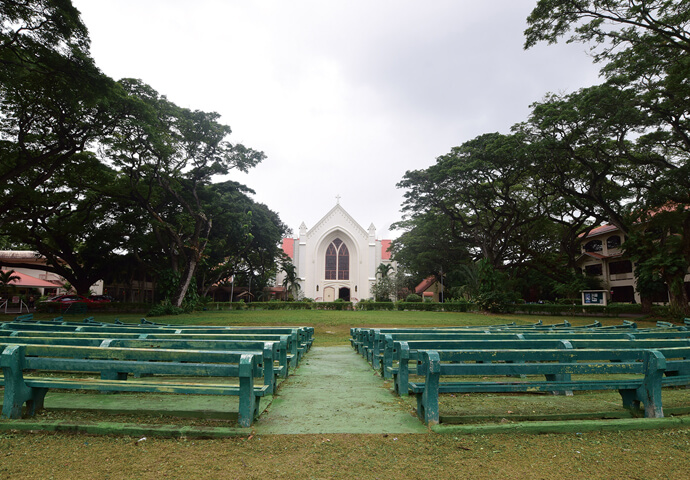 You may take a rest in front of the chapel
15:30 Visit the nationally famous Sans Rival Cake and Pastries for an afternoon snack and pasalubong shopping.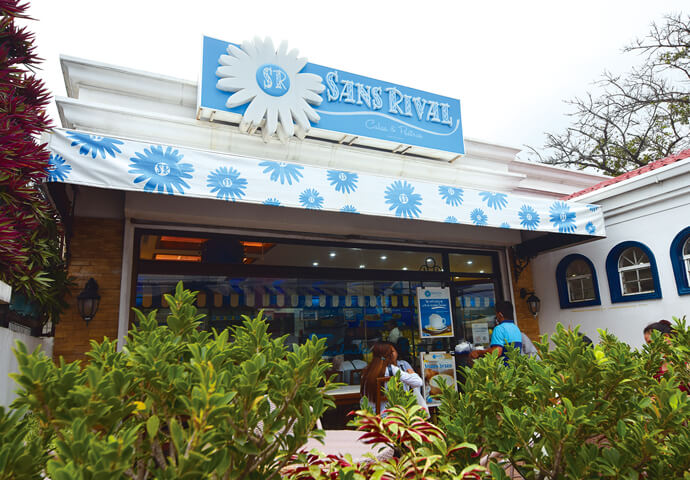 This is where you can buy Sylvanas as a pasalubong (souvenir) for your friends and family. Sans Rival is so famous, when you visit Dumaguete, people expect Sylvanas! Don't miss your chance!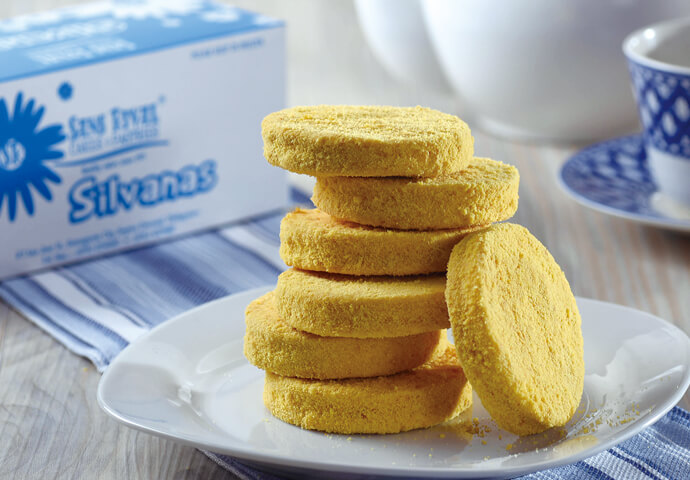 A treat for sweet lovers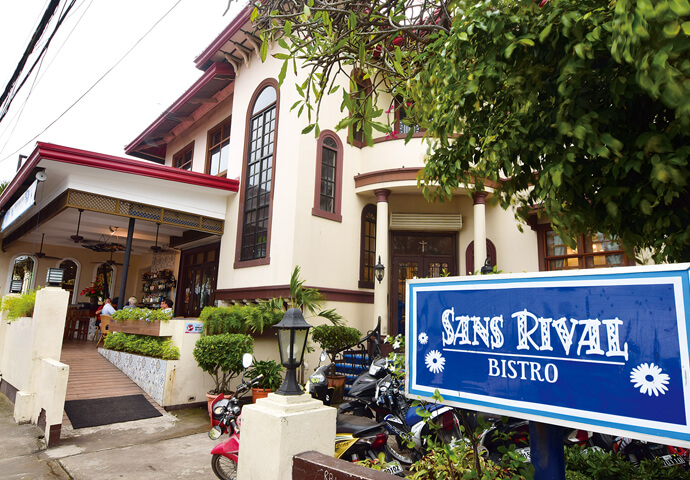 Don't miss this restaurant!!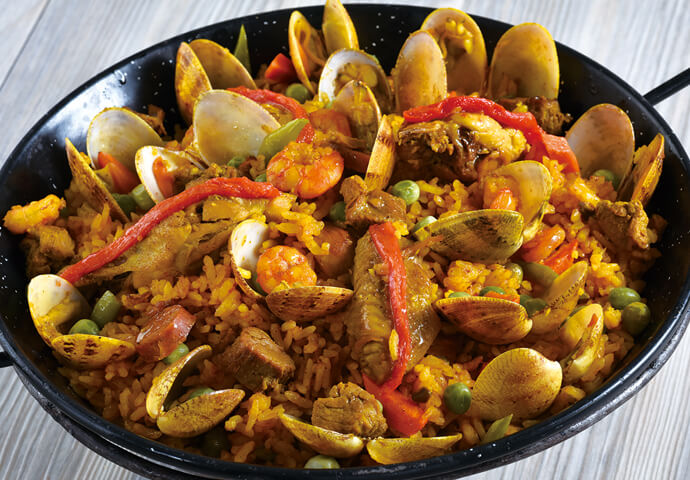 Paella for those looking for a full meal
16:30 Take an afternoon stroll along Rizal Boulevard and wait for the sunset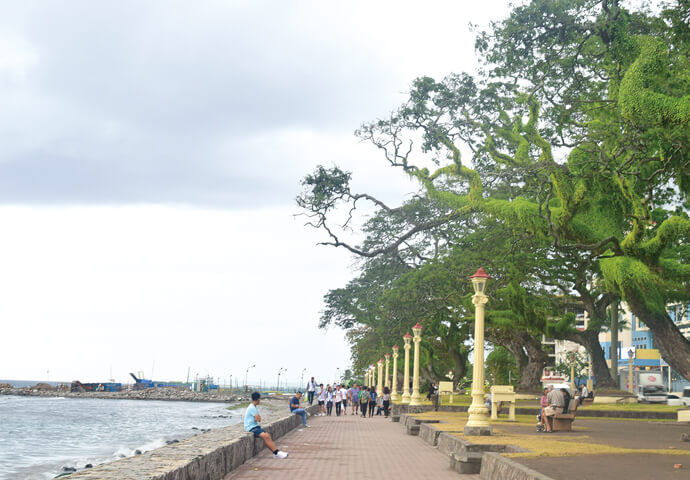 Just across Sans Rival Bistro lies the city's popular boulevard. Take a stroll there or simply sit down and relax while waiting for the sunset under the trees, enjoying the sea breeze. Truly a relaxing sight and place! You can also enjoy eating Filipino street food here! Tempura vendors begin setting up their carts and tables during the sunset.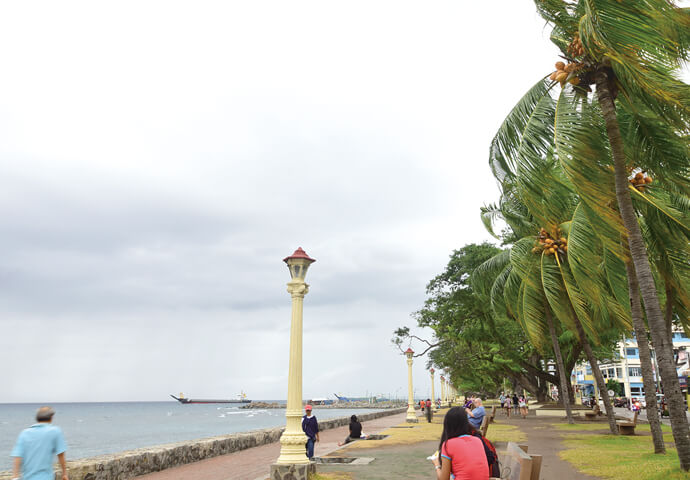 Feel the breeze and relax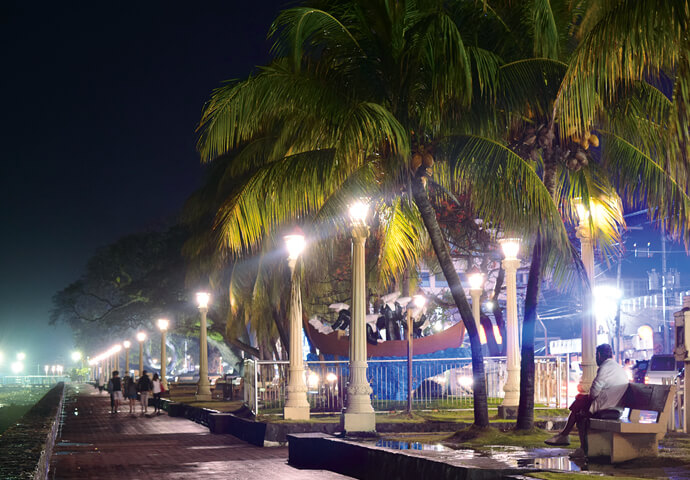 The Boulevard becomes romantic at night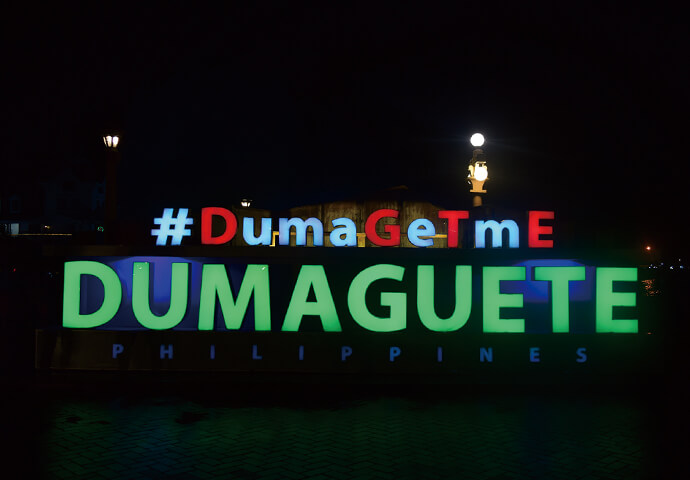 Don't forget to use their hashtag when you post photos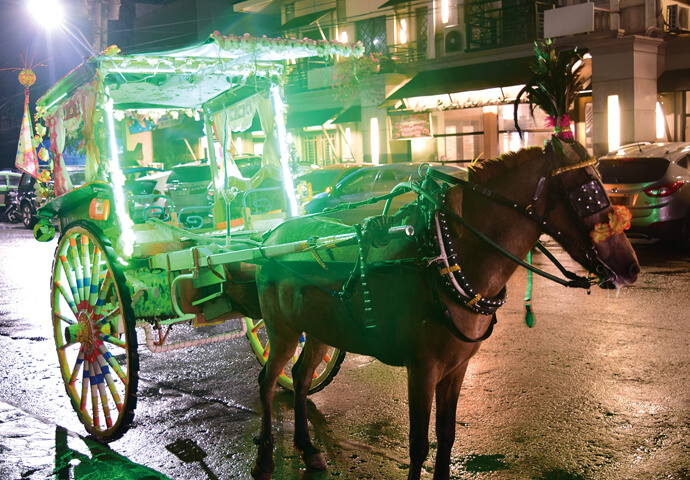 Get on a "kalesa" to go around the city
18:00 Eat dinner at one of the restaurants on Rizal Boulevard.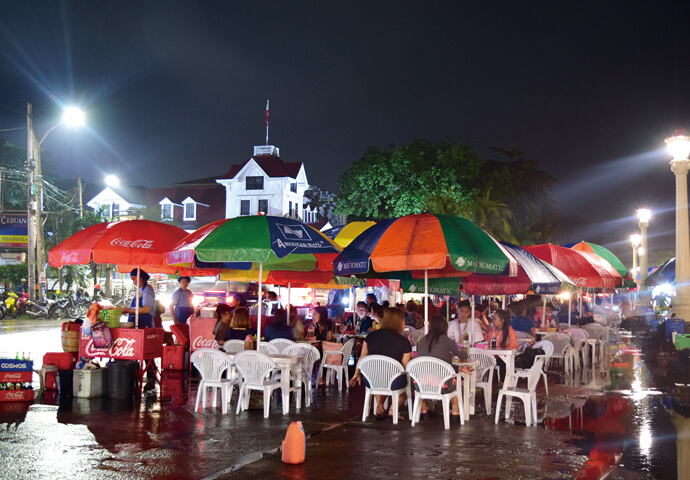 Perfect for a late night snack
19:00 Return to the hotel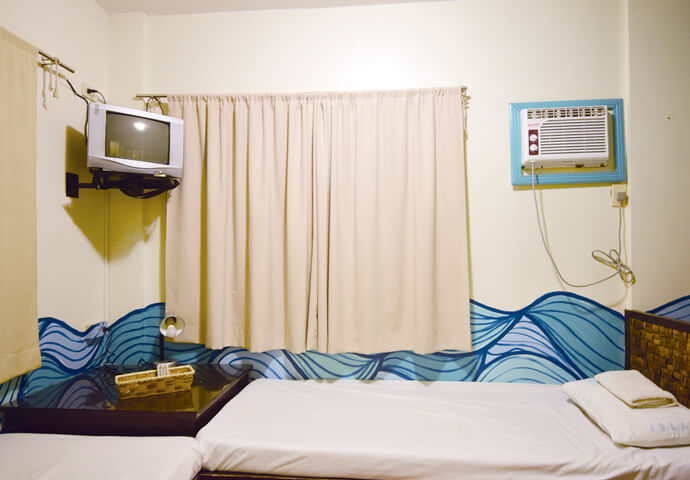 You may book the same transportation and driver for tomorrow's tour.
Day2
Pulang Bato, Valencia Tour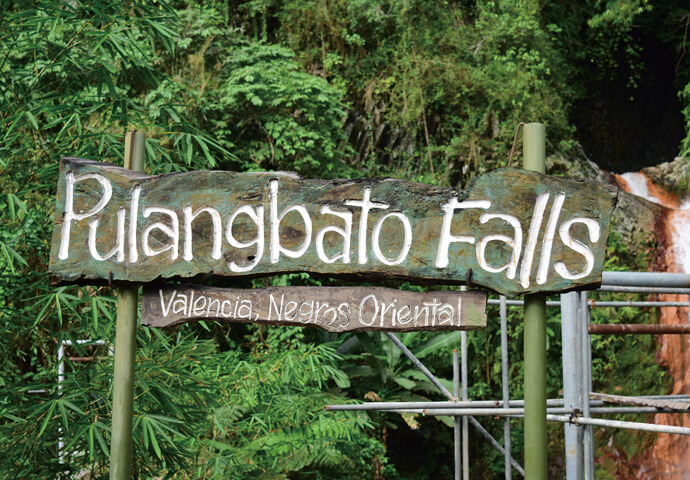 7:00 Breakfast at your hotel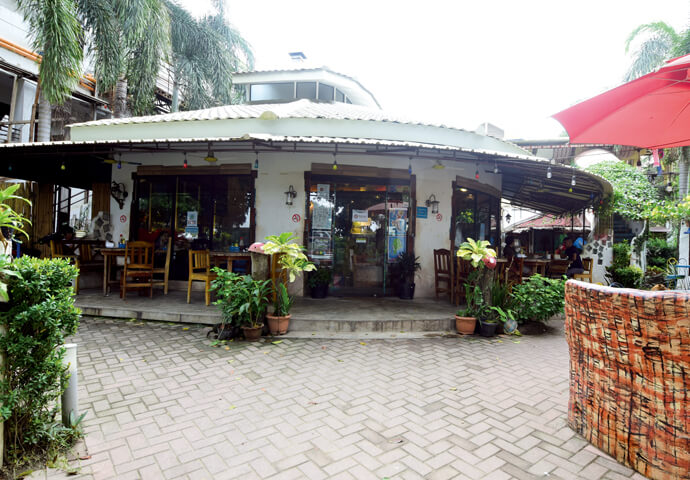 Gabby's Bed and Breakfast is famous for their delicious food! Do not miss it during your stay!
8:00 The tour begins! First stop is Pulangbato Falls.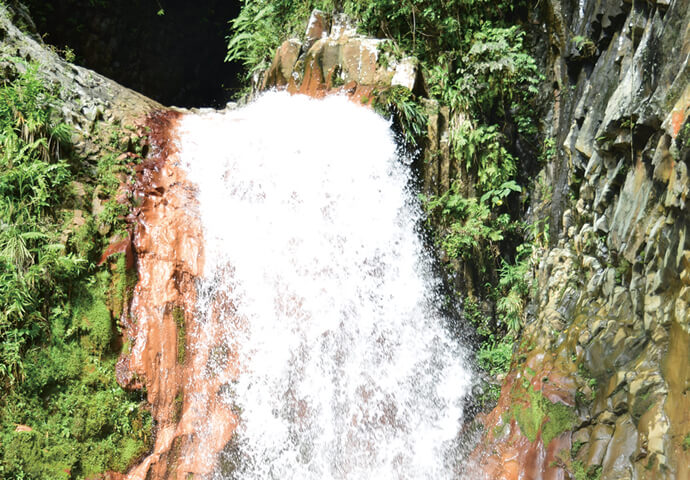 Pulang Bato Falls
Entrance Fee:P50/adult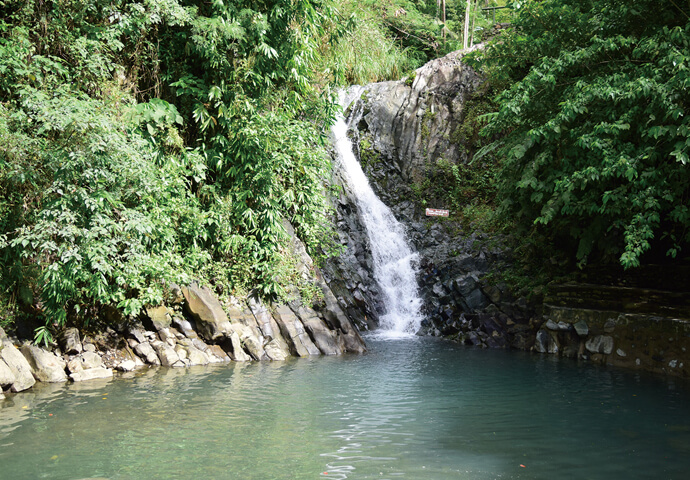 When you arrive, before going to the falls, go down the stairs on the left. The red rocks make for some stunning travel photos!
When you're finished, head towards the falls where you can bathe. The water comes from an active volcano - the sulfur is what turns the rocks red!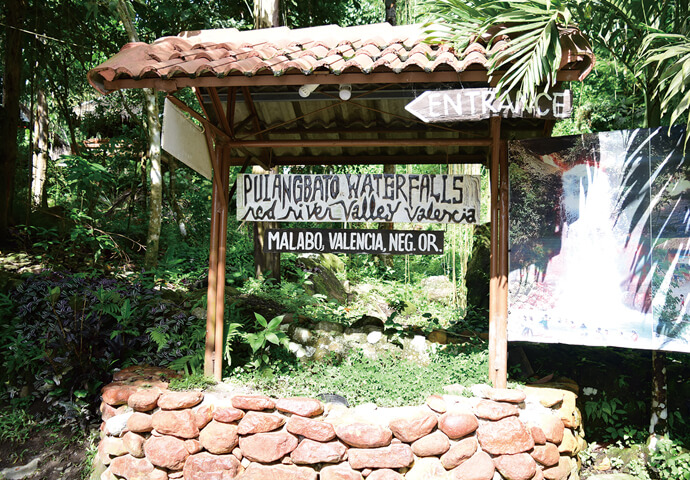 Welcome to Pulangbato Falls!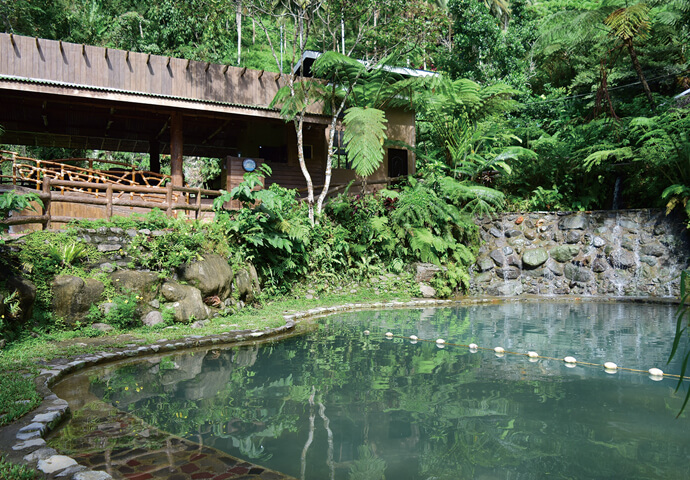 A pool beside the falls
9:30 Go to Pulang Bato Hot Spring, just a few meters away from the falls.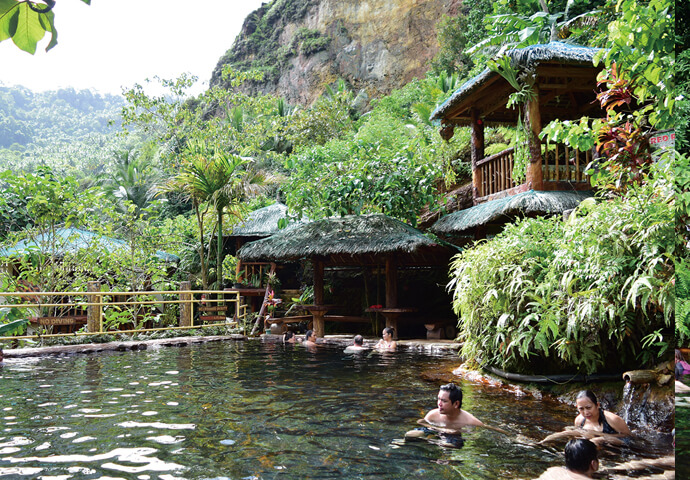 Settle down and enjoy the warm water of the hot spring. The surrounding cliffs are a majestic view while you bathe.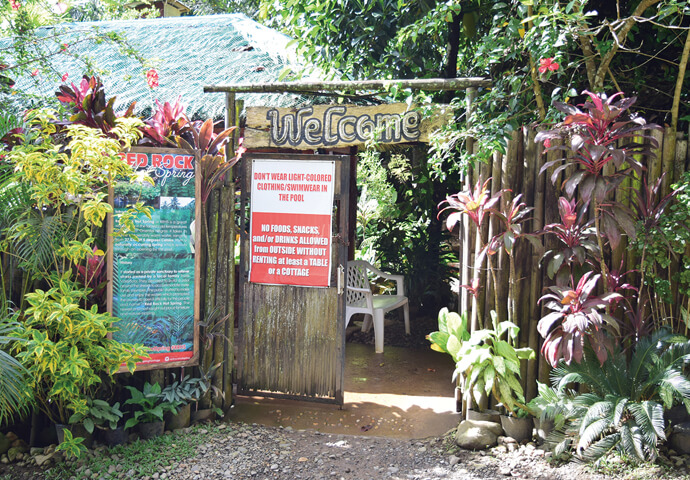 A small entrance on the side of the street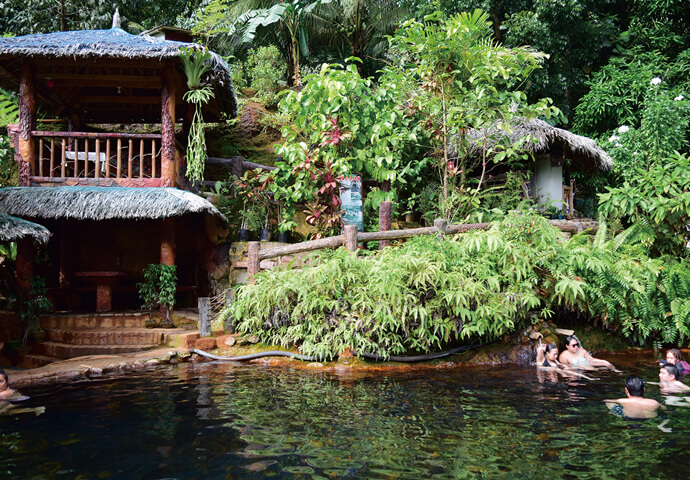 Hot spring surrounded by nature
11:30 Tierra Alta Lighthouse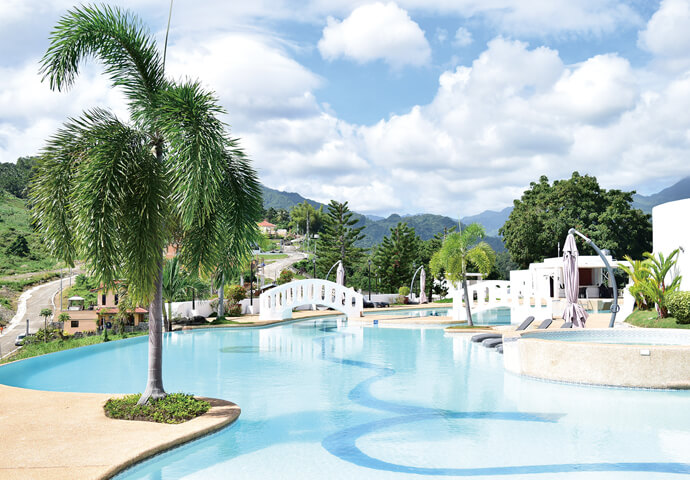 Tierra Alta is a residential resort in Valencia. It's engulfed in breathtaking sights and surrounded with magnificent architecture. It combines the best of resorts with the peace and serenity of the mountainside.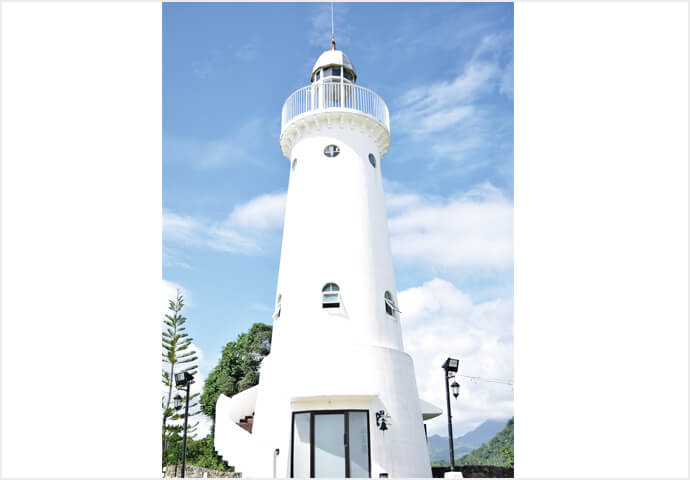 Climb up to the Tierra Alta Lighthouse and enjoy the panoramic view of Dumaguete City.


Entrance Fee
P30/person

Pool entrance fee
P300/person
12:00 Go back to hotel for lunch and check out.
13:00 Head to Sumilon Port for the 2:00pm boat.
Make sure to reserve a seat for the bus going back to Cebu City.
14:00 Depart from Sibulan Port
14:30 Depart from Liloan Port
19:00 Arrive in Cebu City
Back to the list