Malapascua
© CEBU navi SAKURA | vol.18 Nov.-Dec.|2018
Malapascua, a resort island with beautiful white beaches. A fascinating island nicknamed "Little Boracay."
About 6 hours from Cebu City by car and boat. You'll find Malapascua Island with its white sand beaches and cobalt blue ocean. Why not forget the everyday hustle and bustle on this small, 1.5km paradise?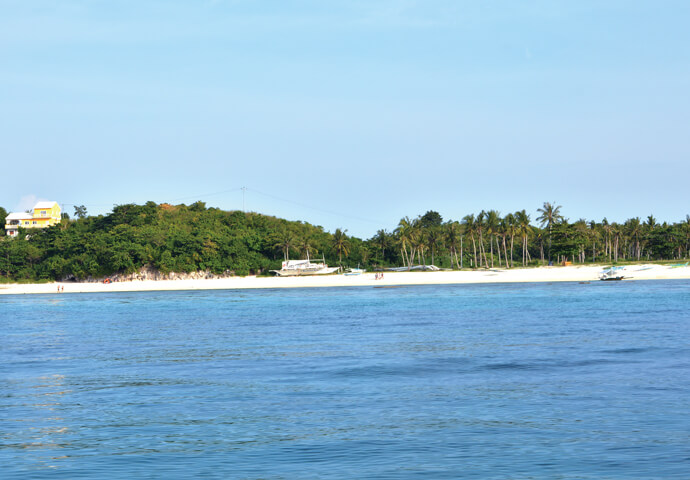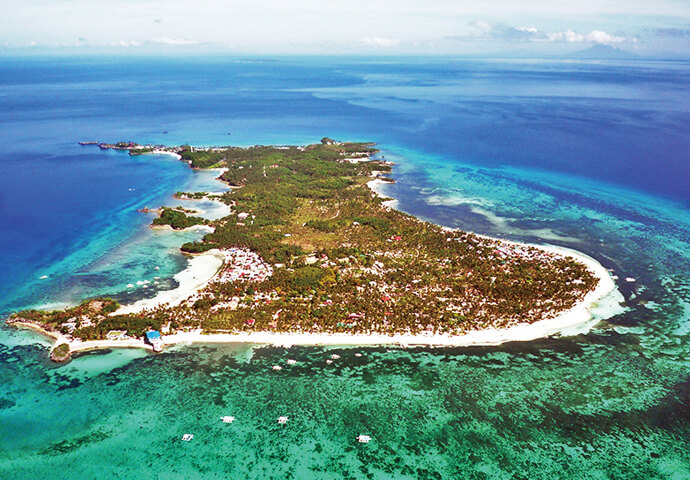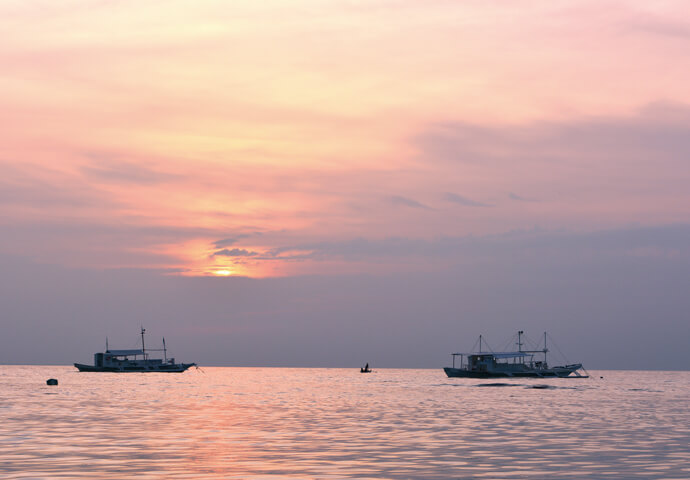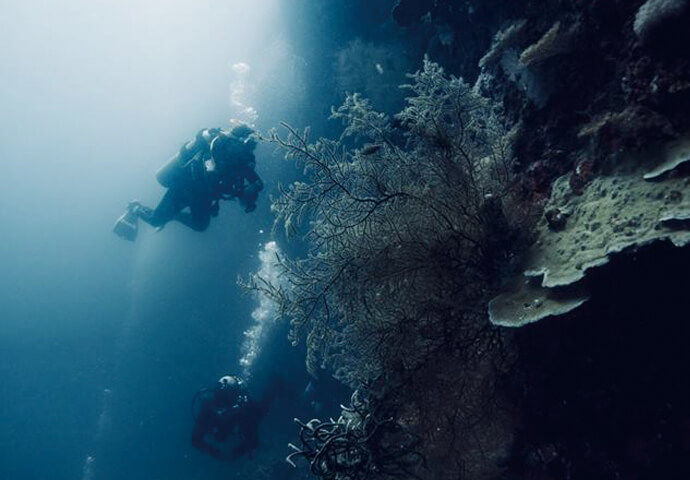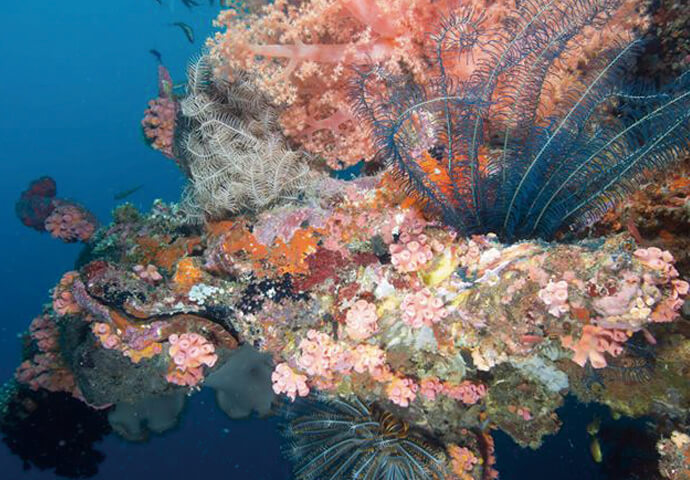 Paradise for Thresher Sharks?! One of the best diving spots in the world.
Malapascua is an island barangay of the Daanbantayan, a town in the northernmost part of Cebu Island. To get to Malapascua from Cebu City, go towards the Maya Port on the north side of Cebu Island, then cross the sea from there. The total travel time is about six hours. Going there can be quite strenuous, but it'll definitely be worth it on this little island.
Your first encounter on this island will be the beautiful beaches with white sand and the cobalt blue sea. This island is also known as "Little Boracay" as Boracay Island is famous for its white sand beaches. There are resort hotels, restaurants, and bars around the beach welcoming tourists. However, there is still a charming peacefulness unique in the local area. There are fewer people compared to other tourist spots so it's a good place to enjoy a quiet and slow atmosphere.
The most popular reason tourists come here is for the diving. Malapascua is gradually getting people's attention as "a spot where you can see the thresher sharks", becoming a dream spot for divers from all over the world. There are a lot of diving spots in the suburbs of Cebu, but this is the only place where you can see thresher sharks every day.
If you need to purchase something during your stay, visit the small convenience store (sari-sari store). They offer popular souvenirs, so it's worth a visit.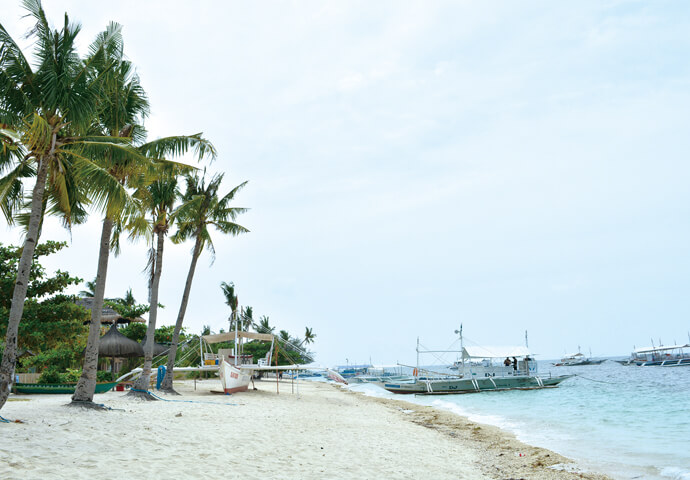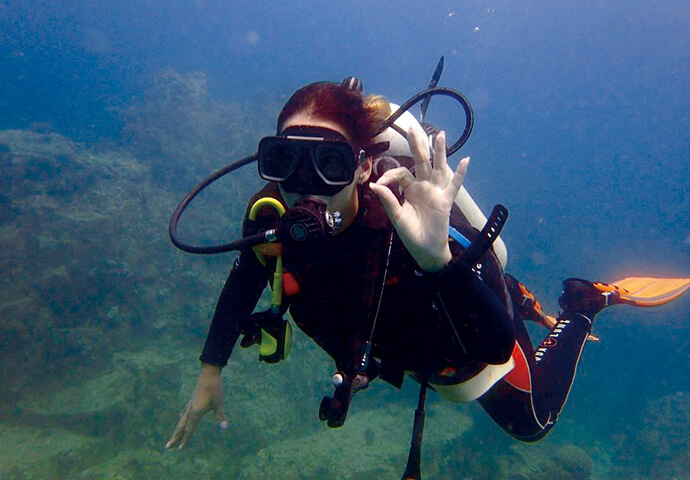 Do not be afraid to experience diving! It is surely safe even for beginners.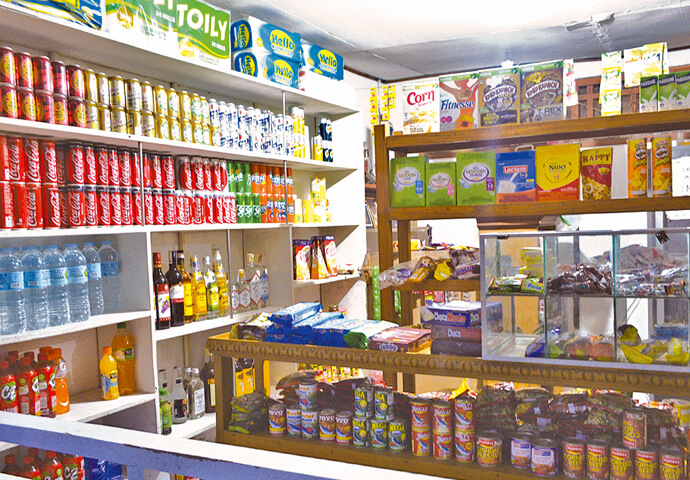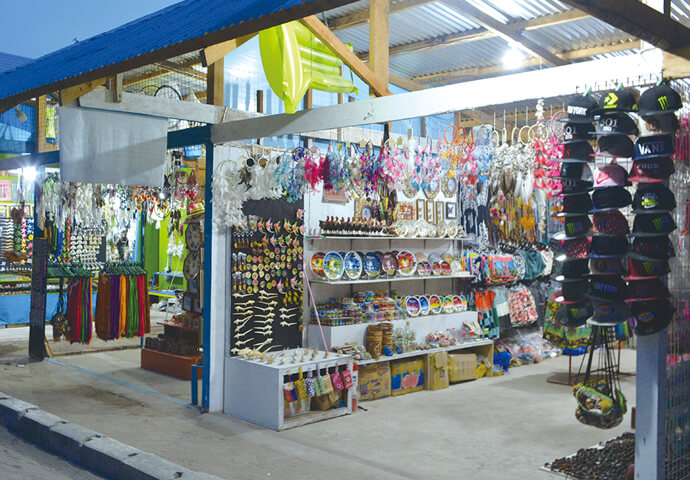 Convenience and souvenir stores are available in the island.
Diving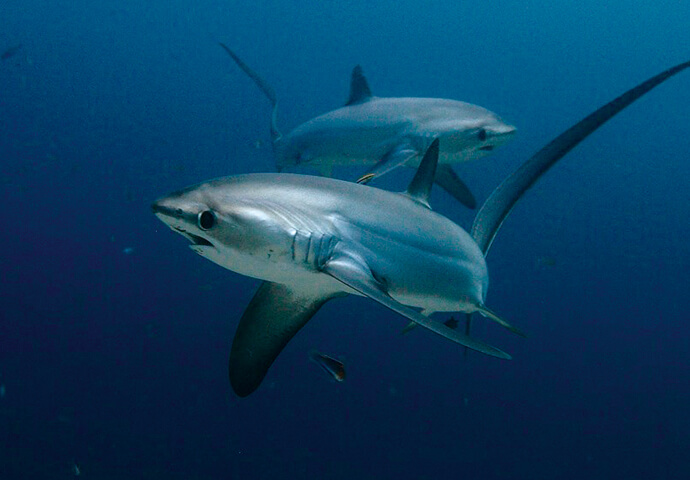 Malapascua's world-class diving is what brings most tourists to this island. It's especially famous for its daily thresher shark sightings. However, Malapascua has more to offer with a variety of diving sites - reefs and wrecks, amazing coral dives and sandy muck dives, wall dives, and night dives.
Monad Shoal, also known as Shark Point, is an underwater island in Malapascua where thresher sharks can be seen everyday. In Asian Diver magazine, it was named number 11 in the top 101 dive sites in the world. Aside from thresher sharks, it also attracts large rays and other species of shark. In the rare instance you don't see any shark, you will still have a great dive as you will see other marine life too!
Diving shops can be found all over the island. When choosing a diving shop, make sure to ask to see their equipment and clean air certificates. Also ask about their divemaster's level of experience. Choose a shop that cares about your experience level and certification to make sure they care about your safety and make sure to go to dive sites that are within your level of experience.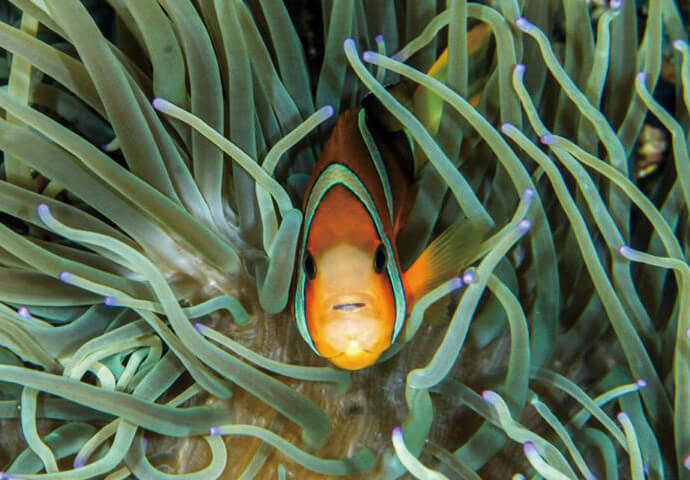 Activities to do in Malapascua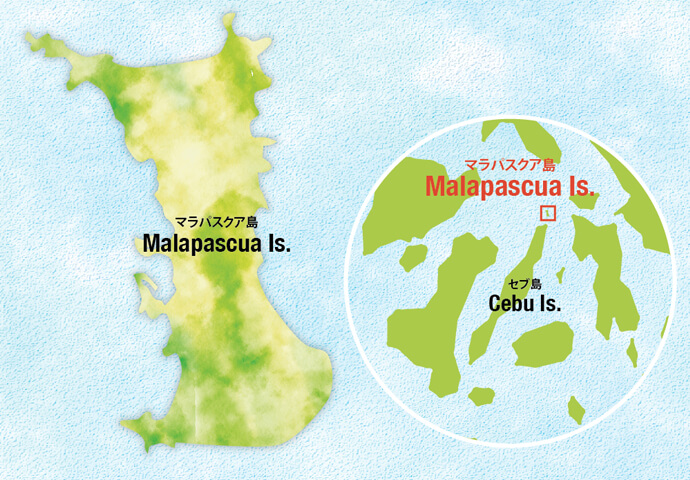 If you're not into diving, there are some great snorkeling spots around the island. Rent a private boat for P1,300 to P3,000 (depending on the number passengers) to take you around to the spots. They provide snorkeling masks but it's better to bring your own.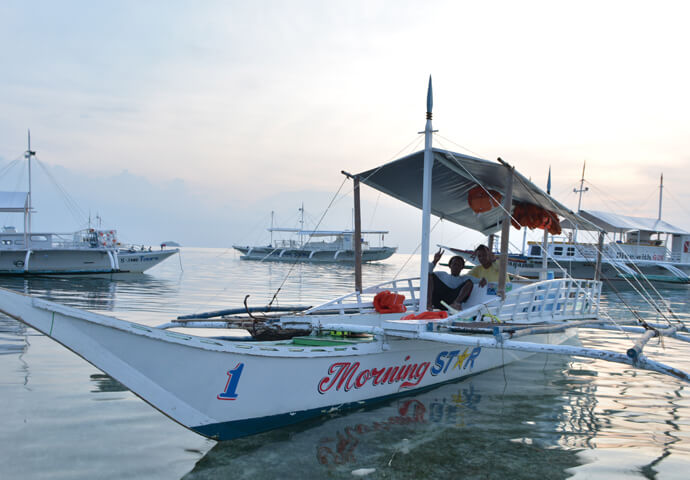 Enjoy the beautiful shore of Langub beach and the Japanese shipwreck by the Malapascua Lighthouse.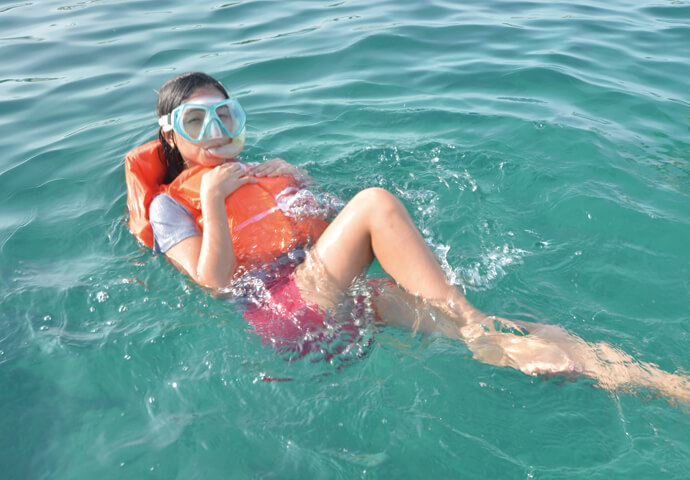 Recommended diving shops
Here's a list of recommended diving shops on the island:
French Kiss Divers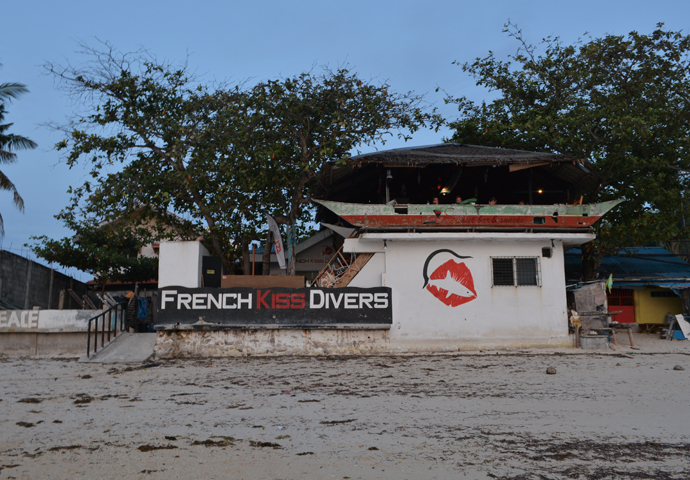 A diving shop owned and managed by French nationals. They use a small group instruction system with 1 professional guiding 4 divers. You can explore the best dive sites of the island on a typical Philippine boat with drinks onboard.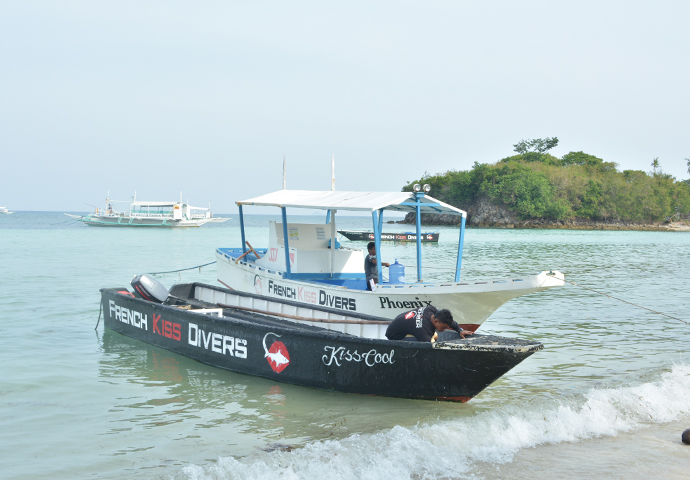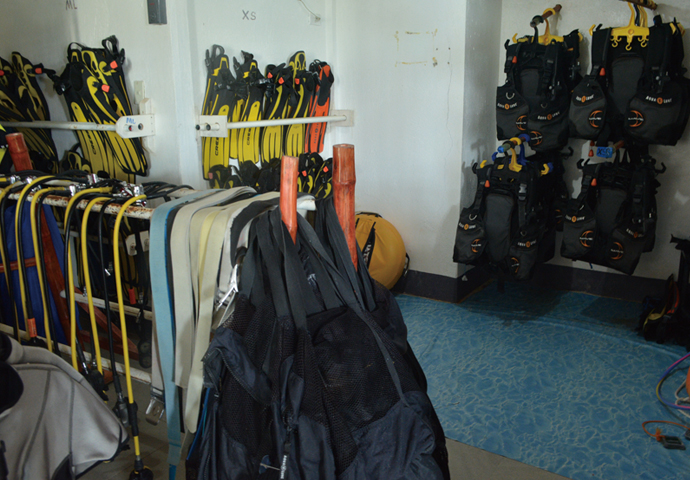 Barrio Beach, Malapascua, Daanbantayan, Lalawigan ng Cebu
(+63)917-814-6861
http://malapascua-plongee.com
Divelink Cebu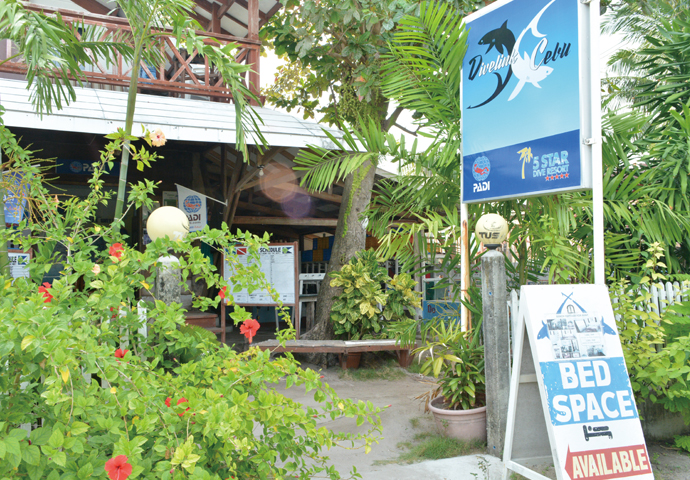 A 5-star Instructor Development Dive Resort, situated on Logon Beach. The first Filipino owned diving shop in Malapascua. With the local Filipino hospitality, they will provide you safe and comfortable diving experience.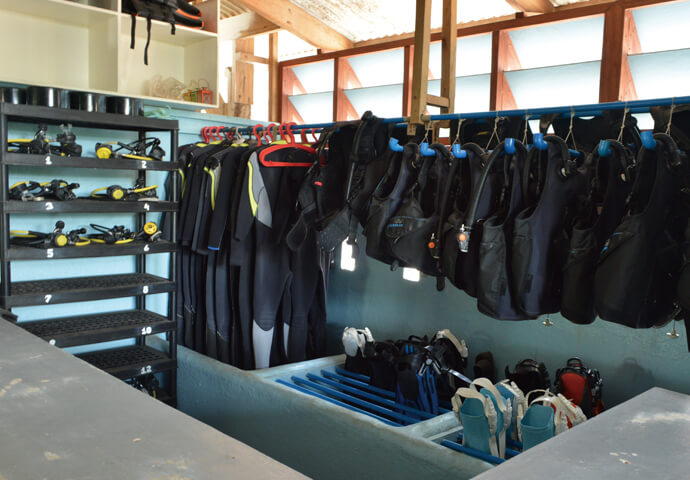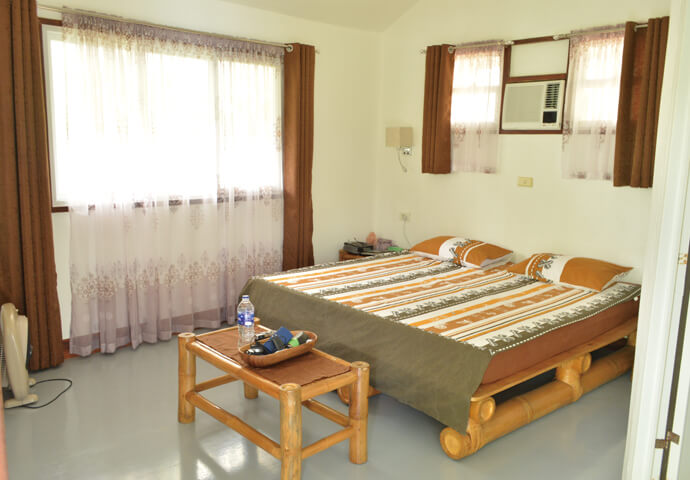 Sunset Cove, Baranggay Road, Logon, Daanbantayan, Cebu
(+63)917-321-3836
Ocean Vida Beach and Dive Resort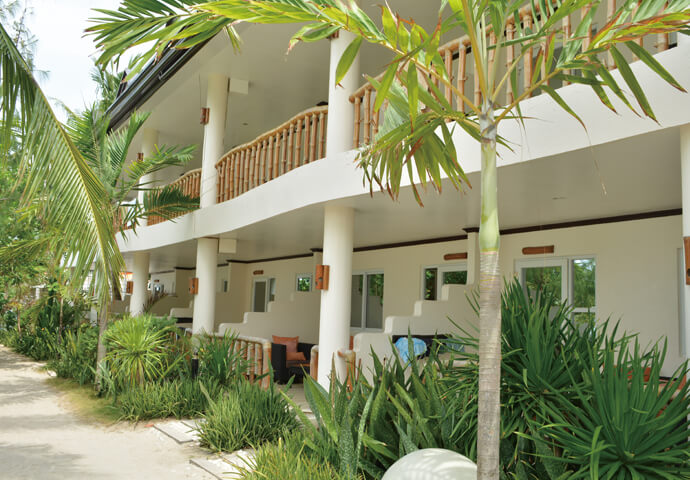 A quality diving shop and resort to give you an unforgettable holiday. Above the diving center is a restaurant with international dishes and next to it is a beach bar that serves various kinds of drinks.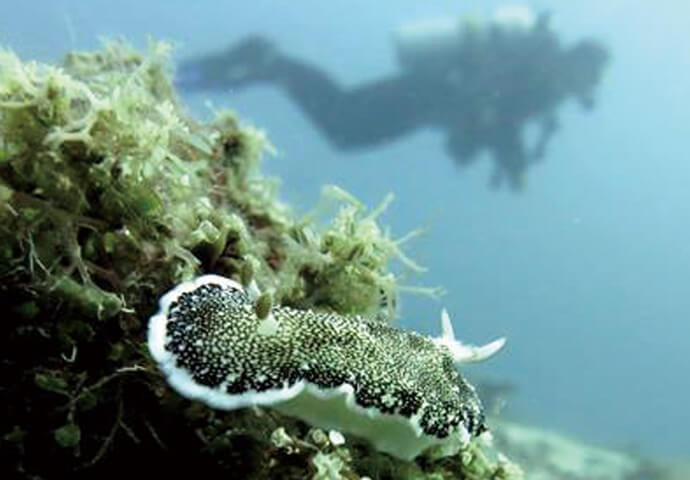 Bounty Beach, Test Malapascua Island, Daanbantayan, Cebu
(+63)917-568-5924
Thresher Shark Divers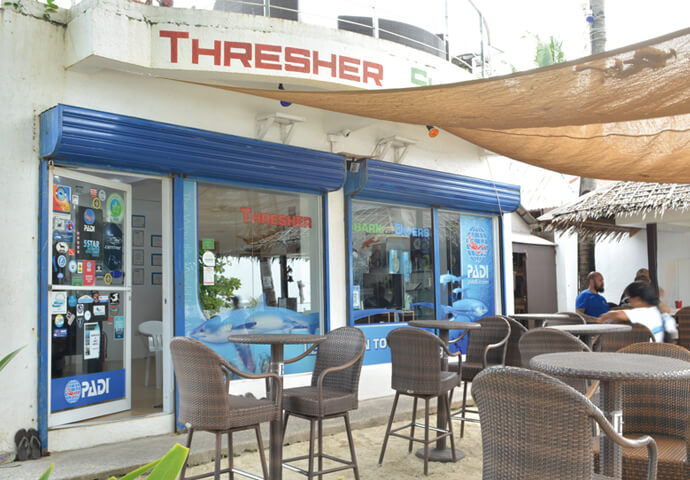 The only PADI 5-Star CDC Diving Center in Malapascua. From small group to private diving, they correspond and arrange dives flexibly so that every customer can fully enjoy their experience.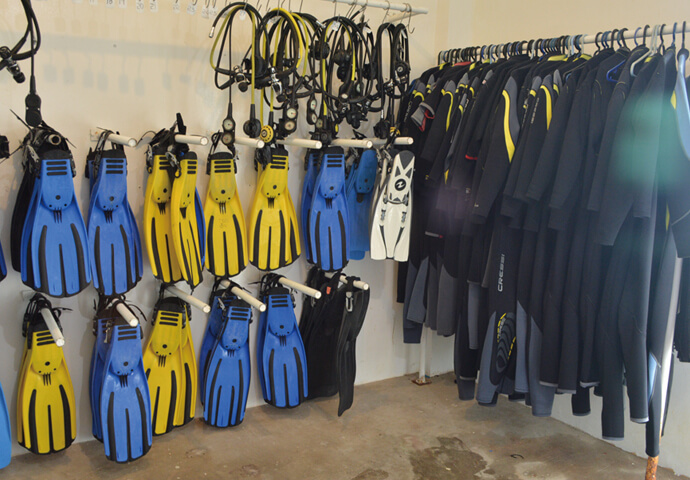 Bounty Beachfront, Daanbantayan, Lalawigan ng Cebu
(+63)917-795-9433
Food tripping
An array of restaurants line the beautiful shores of Malapascua. Enjoy dining while watching the beach life and an unforgettable sunset in these restaurants:
Amihan Restaurant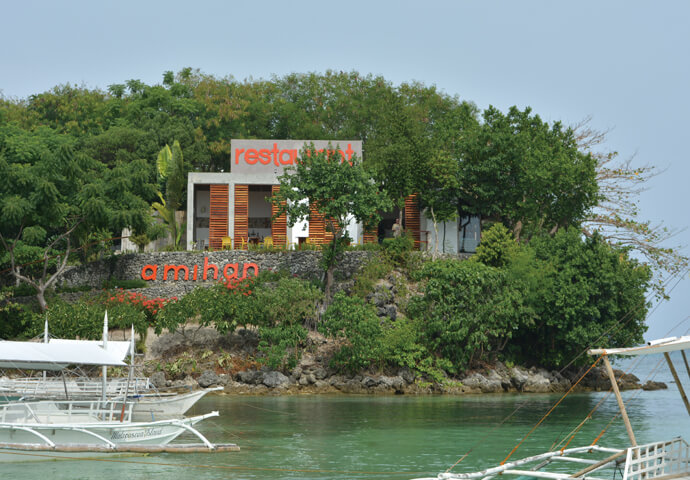 An amazing restaurant on a cliff!
Malapascua, Daanbantayan, Cebu
(+63)977-817-8390
Aroi Mak Restaurant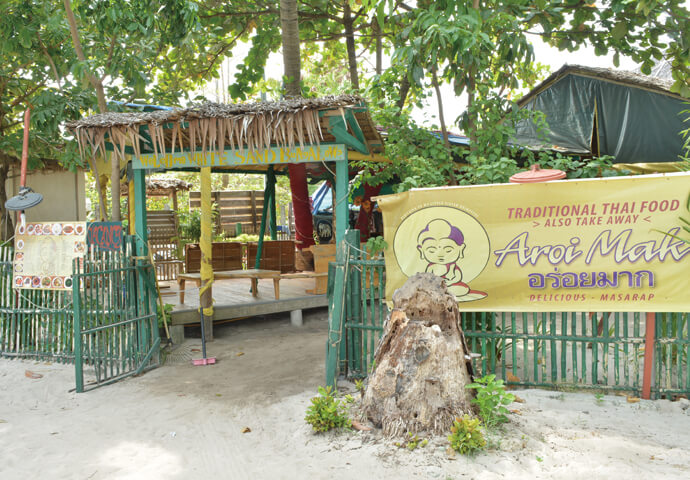 Thai restaurant with a fascinating Thai ambiance.
Malapascua, Daanbantayan, Cebu
(+63)977-644-9451
Mabuhay Restaurant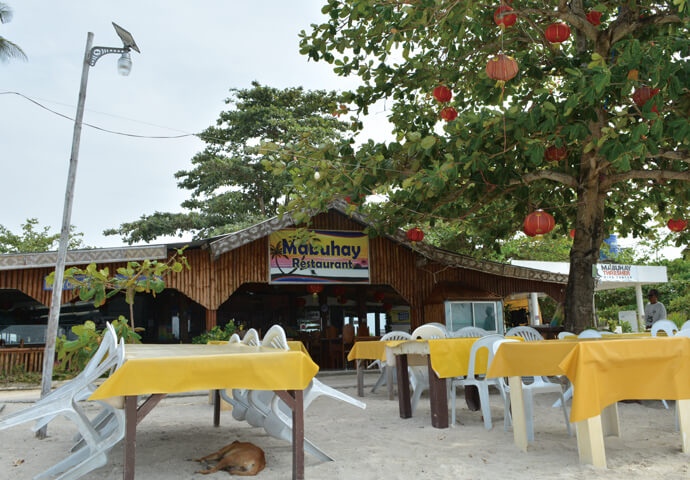 A Filipino restaurant facing the beautiful Bounty Beach!
Malapascua, Daanbantayan, Cebu
(+63)915-977-4301
Ocean Vida Beach and Dive Resort Restaurant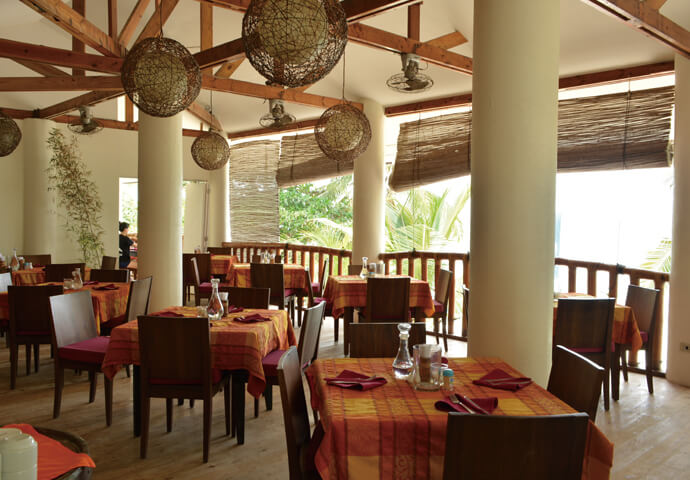 A restaurant with a beach bar offering a wide range of local and European dishes.
Bounty Beach, Test Malapascua Island, Daanbantayan, Cebu
(+63)917-568-5924
Where to stay in Malapascua.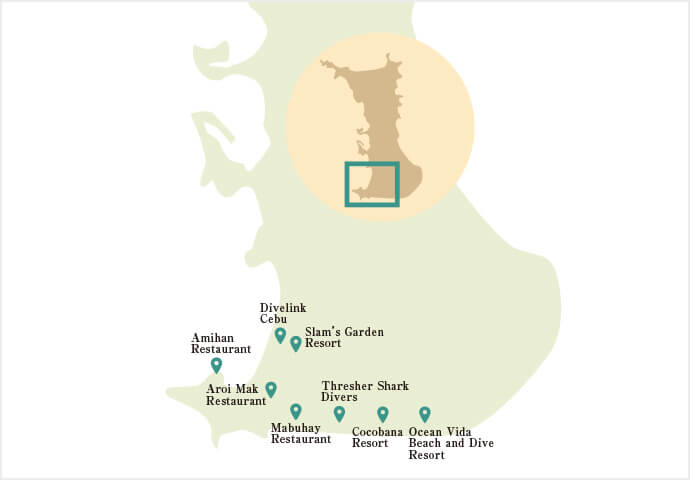 Malapascua Island has a handful of places to stay the night - from budget backpacker rooms to luxury resorts. Here are a few resorts we recommend!
Slam's Garden Resort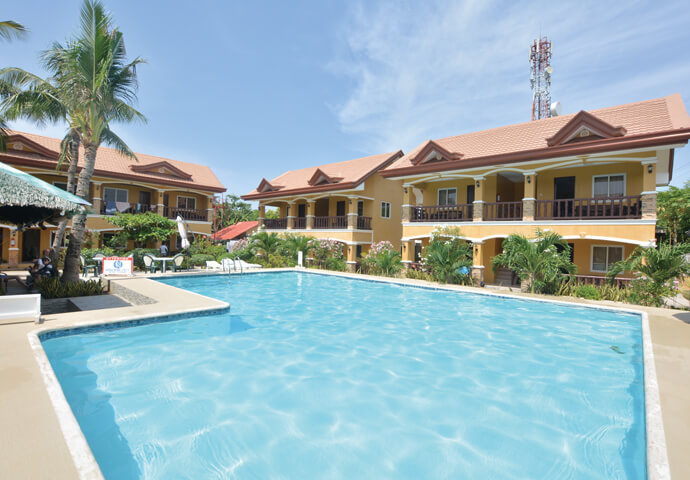 This resort is approximately a 10-minute walk from the shore. They have a pool, restaurant, cozy accommodations offering you complete relaxation.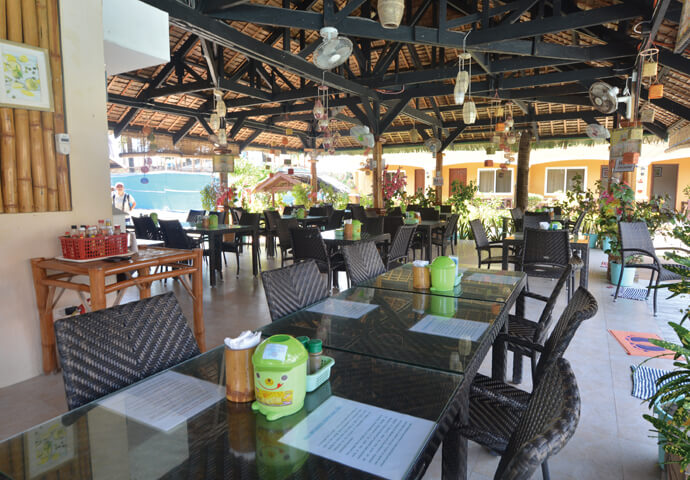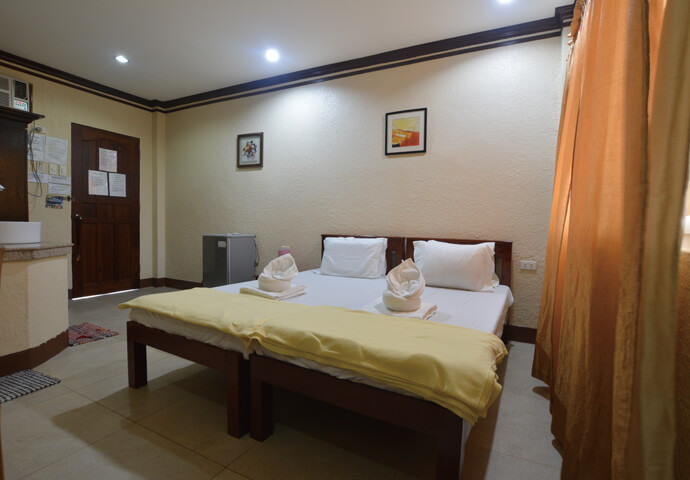 Malapascua Island, Barangay Logon,
Daanbantayan, Malapascua, Cebu
(+63)926-785-3743
Cocobana Resort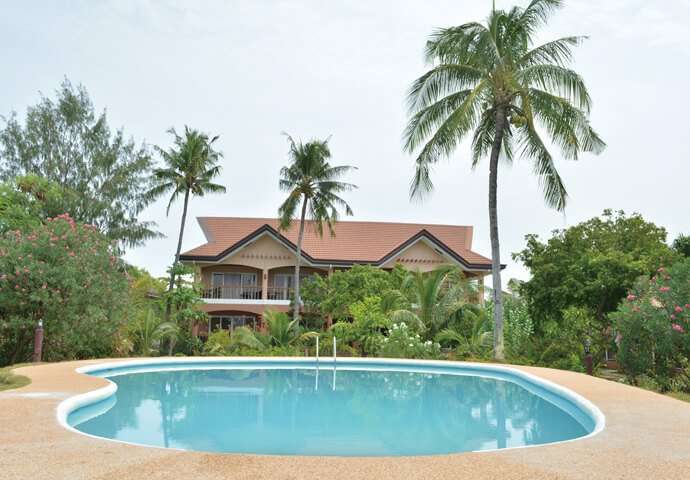 This resort opened in 1992 as the first resort on Malapascua Island. Their strategic location faces Bounty Beach and every cottage and room has its own veranda or balcony so you can enjoy the wonderful view of the sand and sea.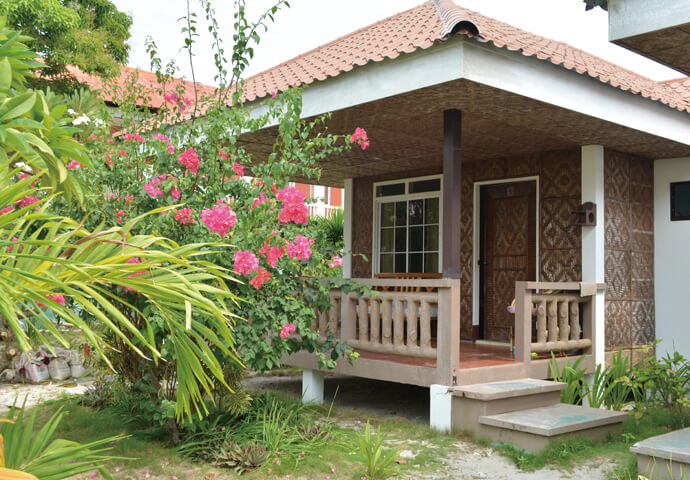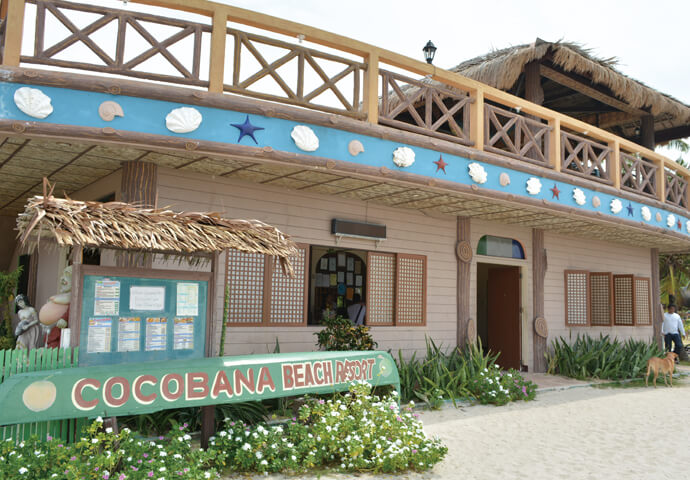 Malapascua Island, Daanbantayan,
Lalawigan ng Cebu
(+63)915-920-0011
Ocean Vida Beach and Dive Resort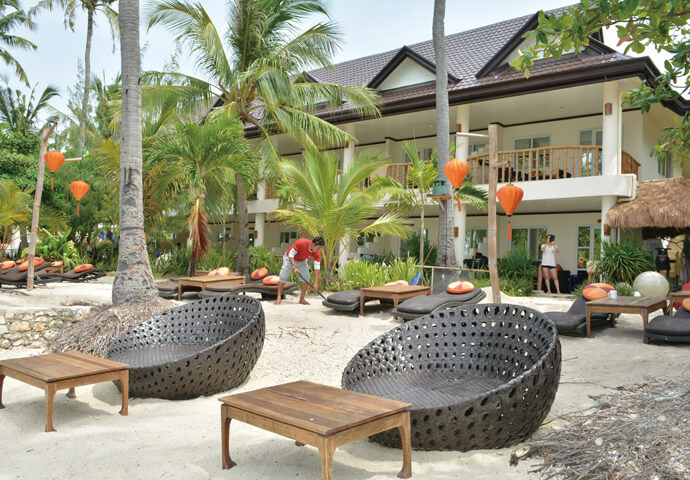 This is another resort by the Bounty Beach. This resort has an amazing restaurant and bar by the beach, which is the perfect place to enjoy a drink and chill at night. This resort offers the perfect combination of a nice ambiance and good food - which is why people keep coming back.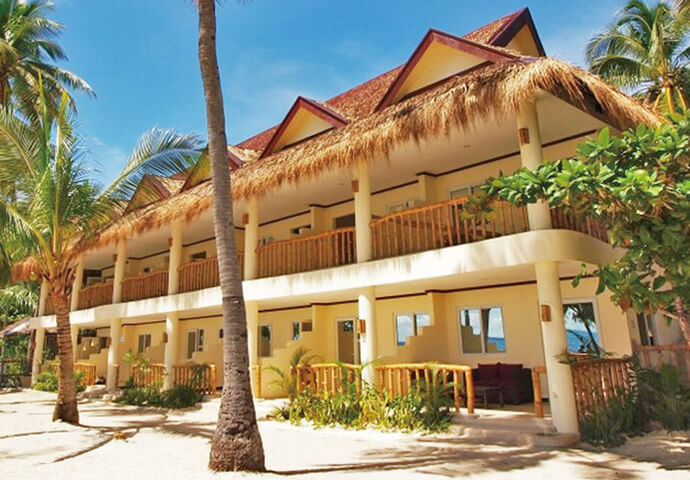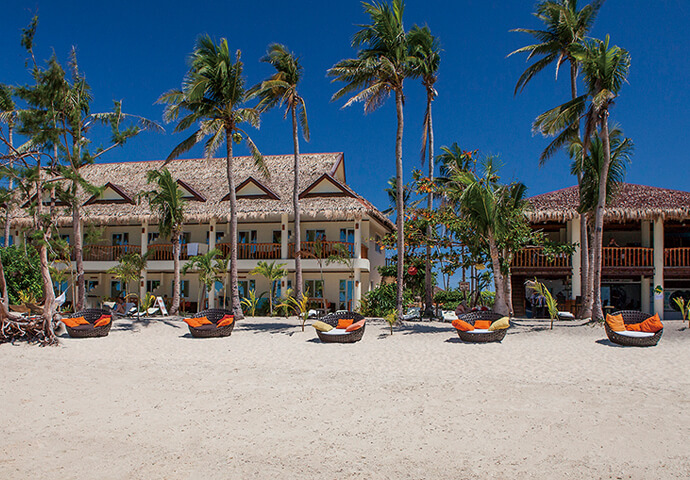 Bounty Beach, Test Malapascua Island,
Daanbantayan, Cebu
(+63)917-568-5924
How to get there from Cebu City
1. Take the bus bound for Mayaport from Cebu North Terminal Mandaue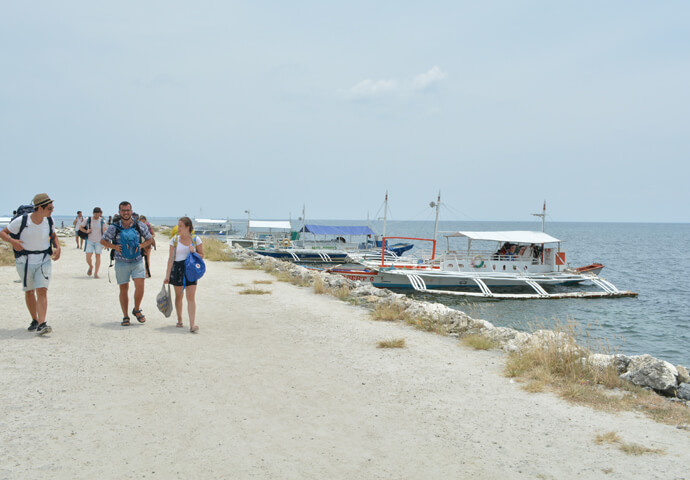 Catch the bus at Cebu North Terminal Mandaue going to Maya Port(approx. 5 hour ride). Buses depart almost every hour.
The peaceful port of Maya, where you ride a boat to get to Malapascua Island.
2.From Maya Port to Malapascua by public boat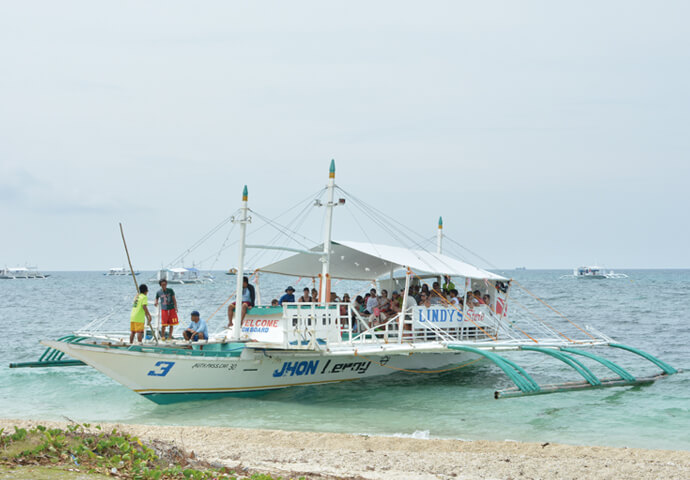 At Maya Port, go to the little ticket booth and buy a ticket for the public boat to Malapascua. There is no fixed schedule - the boat waits until they're full to leave. The boat ride is approximately 30 minutes.

Back to the list