Byron's Backribs Grille

バイロンズ・バックリブ・グリル
Robinsons Galleria
Seafood & Steak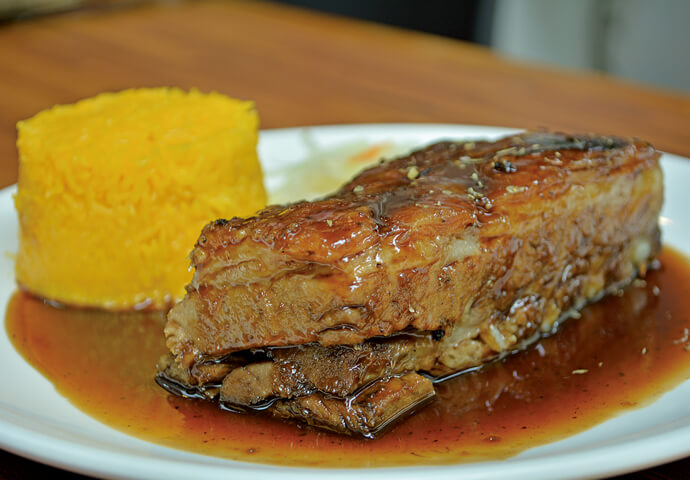 Dig into delectable back ribs, grilled to absolute perfection.
Taste Bacolod's best backribs and have a ribs experience like no other! Do not miss out on their other mouthwatering grilled dishes too!
Do not miss out on their Grilled Chicken (P108), Bangus (P178) and Sisig (P138).

Grilled Sizzling Bangus (P178)

Grilled BBQ Chicken (P108)

Byron's Baby Back Ribs are highly recommended! They're mildly sweet, smokey, tender, and amazingly low-priced - which is why they're a crowd favorite!

It only takes one taste to fall in love with the taste & tenderness of our ribs!