Winning English School

ウィニングイングリッシュスクール
Cebu City
Learning English in Cebu
Philippines
(+63)32-383-4088/(+63)917-970-1024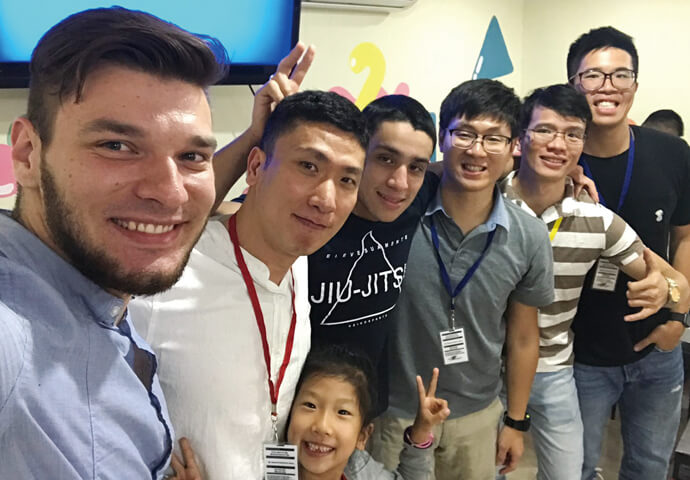 Acquire English language skills with a unique system in a conducive environment
At Winning English, you are guaranteed a high quality English education using this standard system
◆Practical Activities :Perform activities that use real life English conversation and language.
◆Simulation: Gain mastery in different daily life situations and career-related scenarios.
◆Native Teacher Class:Converse, interact, and become well-acquainted with the English language through experienced native American and British teachers.
◆Outreach Program:Get involved in community service, such as meal programs, etc.
We are family! CARE is the core concept of Winning English.

First Taiwanese-founded ESL in Cebu Make Taiwanese friends and learn Chinese at the same time.

Great location Located in the heart of Cebu.

Exchange courses with local colleges and organizations