Siargao Island-surfing Capital of the Philippines
© CEBU navi SAKURA | vol.19 Jan.-Feb. | 2019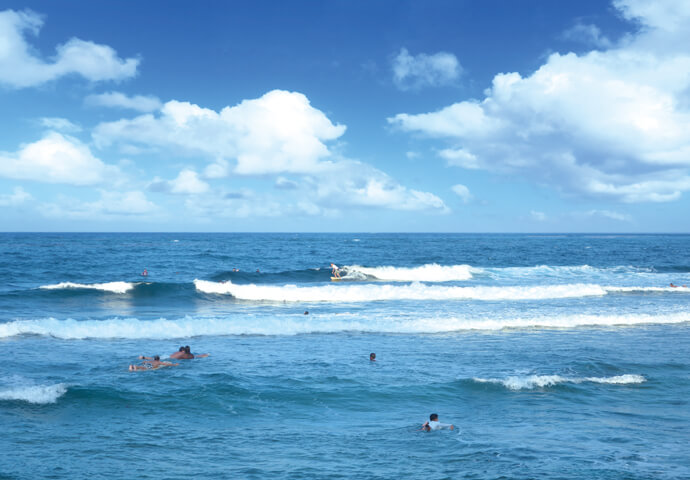 The best breaks and a turquoise sea…
Siargao - paradise for surfers around the world.
One hour from Cebu! Let's go on a great surfing trip!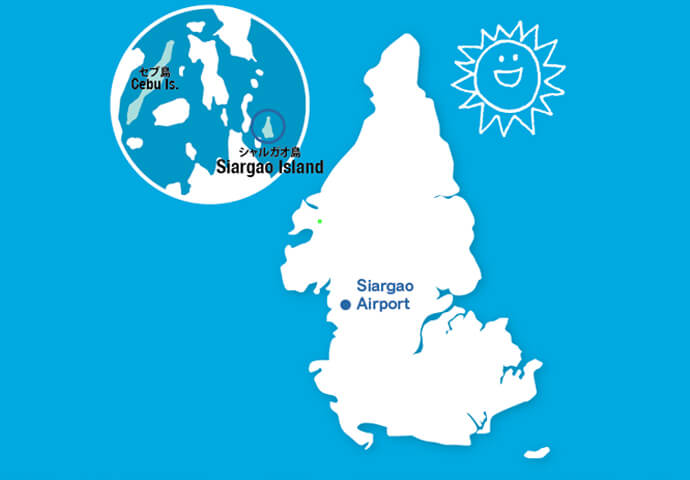 Siargao Island is a teardrop-shaped island in Mindanao of the Philippine Sea.
Siargao as Asia's Number 1 Island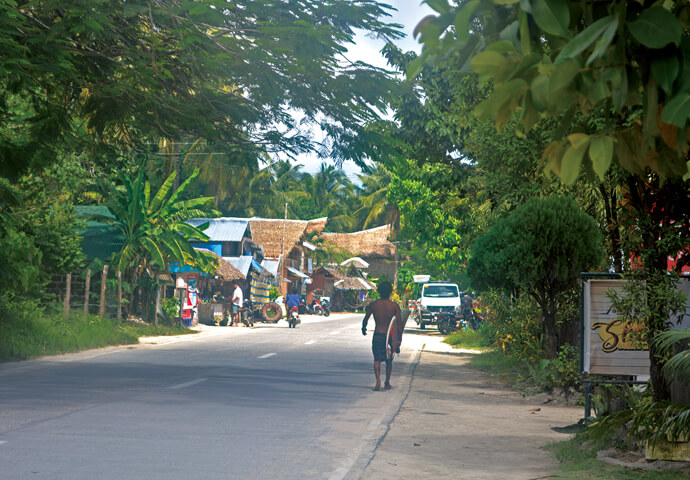 Noted for its great waves, white sands, turquoise waters, mangrove forest, and other natural wonders, this island in the Surigao del Norte province is steadily attracting more global attention as a top resort destination for not only surfers, but also travel enthusiasts. In face, it was named as Asia's Number 1 Island by Conde Nast Traveler in its 2019 Reader's Choice Awards. This island was initially famous among surfers but has now attracted a more diverse crowd due to its pristine shores and other amazing natural sceneries that many can enjoy, such as the Magpupungko Tidal Pools, Sugba Lagoon, Guyam, Daku, and Naked Islands.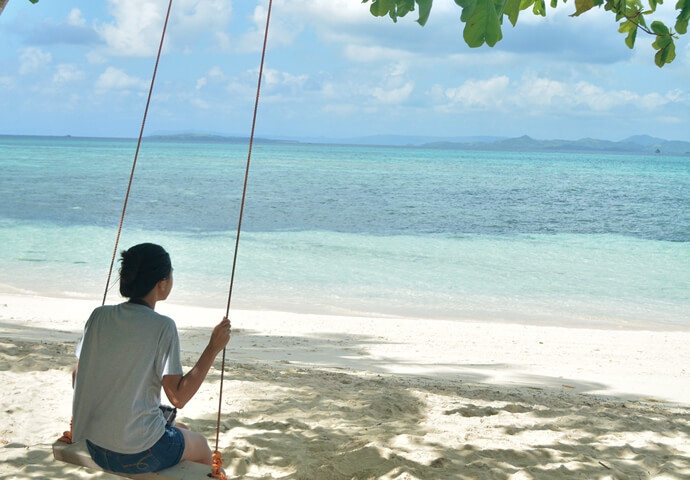 Take a break from your bustling city life and have a wonderful taste of the chill island life in Siargao!

The "Surfing Capital of the Philippines"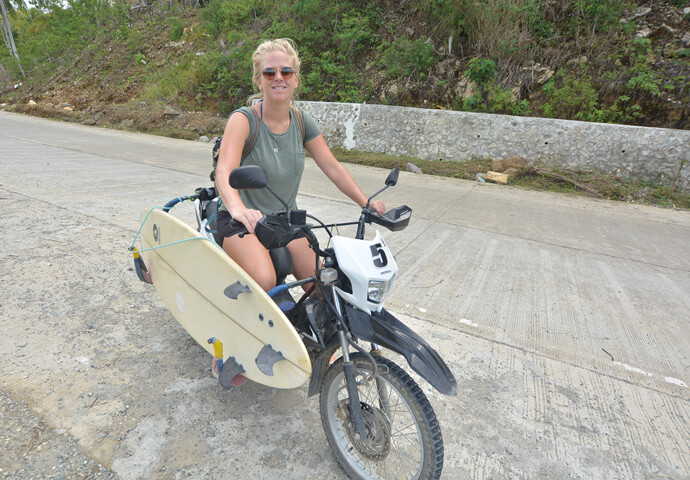 Siargao is composed of 48 islands and islets, divided into 9 municipalities with General Luna being its tourist center. It's greatly influenced by the winds and currents coming in from the Pacific Ocean which are intensified by the Mindanao Current running westward through the Siargao Strait. The tides and waves are strong and constant, especially on the east coast, which is why this island earns the nickname "The Surfing Capital of the Philippines."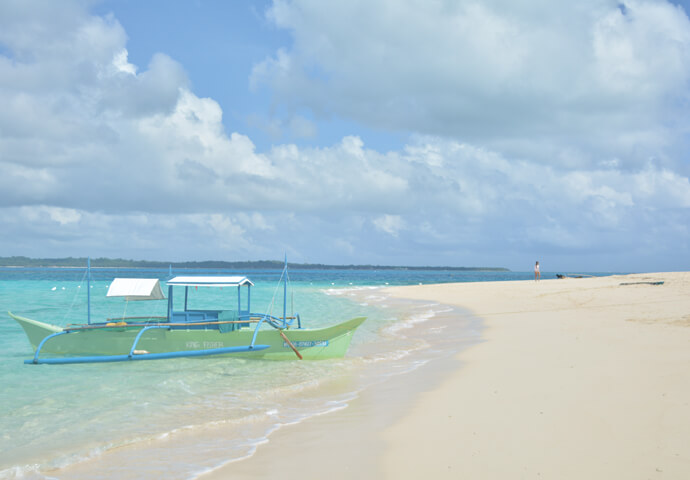 Siargao is also notable for their crystal clear blue water and fine white sands.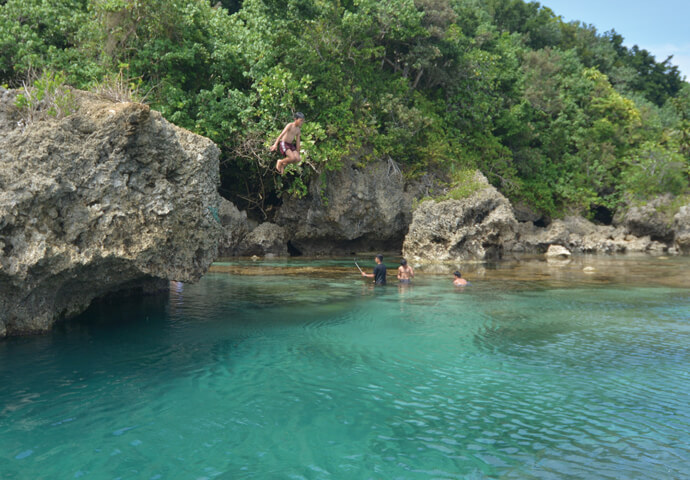 The Magpupungko Tidal Pools, where you can enjoy cliff jumping, is one of the island's most famous attractions.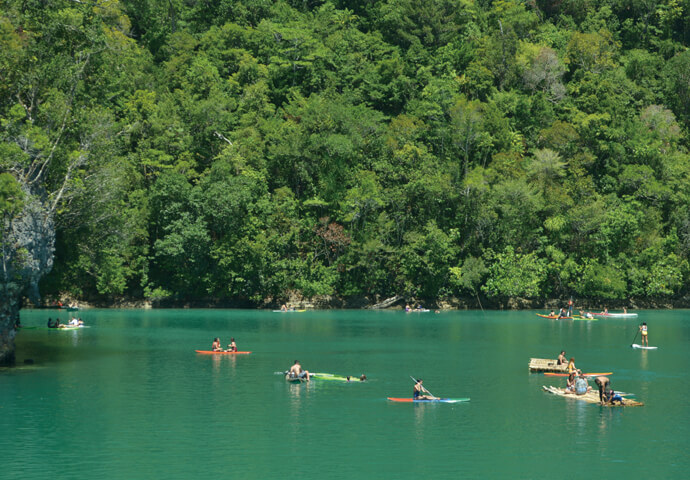 Sugba Lagoon, a spectacular lagoon surrounded by majestic mountains, is another attraction to not miss for tourists.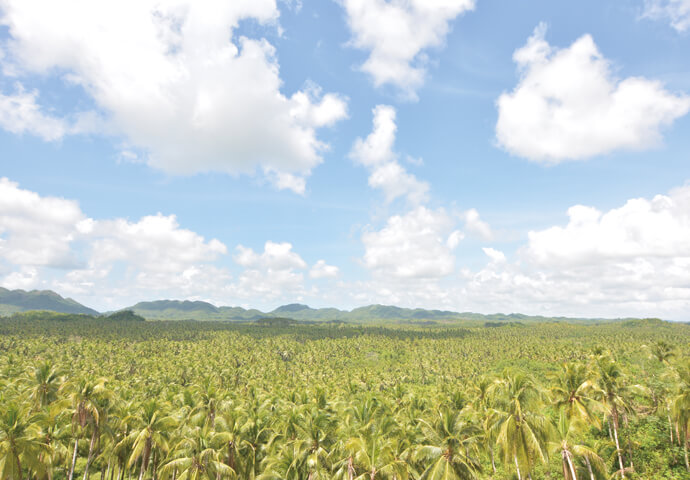 This tropical island is covered with coconut trees! Tourists often stop by this area for a quick photo.
Flights to Siargao from Cebu
4 flights daily
Cebu Pacific (Cebgo)
7:25 – 8:30 / 14:20 – 15:25

Philippine Airlines
11:30 – 12:30 / 14:30 – 15:30

Due to the high demand from tourists all over the world, flights between Manilla, Cebu and Davao and Siargao have increased from 4 a day to now 13. Visit Siargao Island and discover the reason behind its rapid rise to fame.
To know when visiting Siargao
1.Plastic bags are banned on the island. Siargao Island takes their environmental protection seriously. In addition, they use only bamboo straws which you can buy and keep as a souvenir.

2.There are a number of vegetarian and vegan restaurants on Siargao as many of the residents are vegan. If you're vegan, you can eat hassle-free on Siargao!

3.Tourists often rent a motorbike to use throughout their stay to drive around the island. Motorbike rental rates are P600/day, P3500/week (7 days), or P9000/month (30 days).

4.Siargao is a very safe island with a very low crime rate. Stroll around the island worry-free!

Here is a sample 3-day itinerary on how to get there, what to do, and where to go on this beautiful island.
Tip
Before leaving your hotel, ask the hotel staff to help book you a boat for island hopping the next day. Ask them to pick you up at your hotel at 7:30am or whenever you desire. We suggest you start early to make the most out of your day!
Also, book your trip to the Magpupungko Tidal Pools for after you finish Island Hopping. Ask what time the low tide begins because you can only visit the Rock Pool during low tide. For our trip, low tide started at 12:40pm. The Magpupungko Tidal Pools are about an hour away from General Luna.
Day1
8:30 Arrive in Siargao
8:45 Travel to Hotel
9:30 Check in to your hotel or resort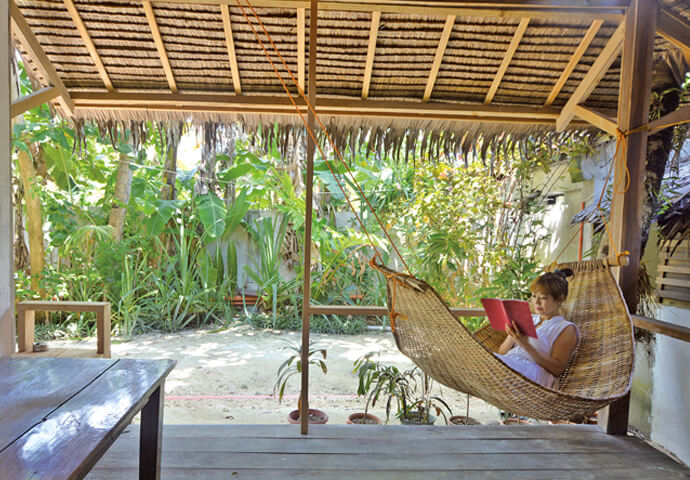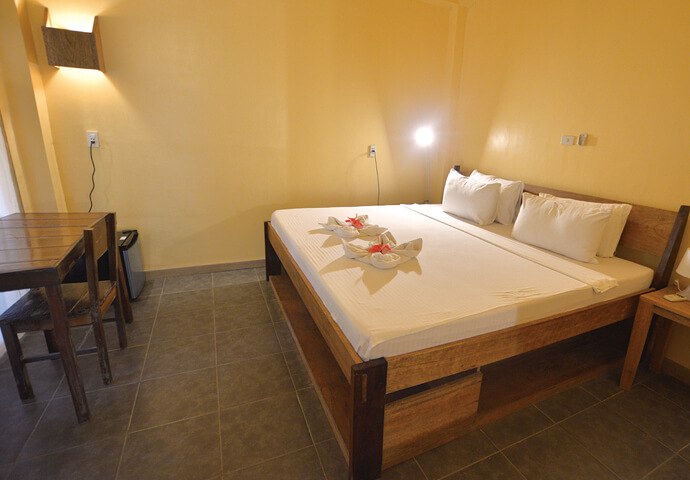 La Luna Island Resort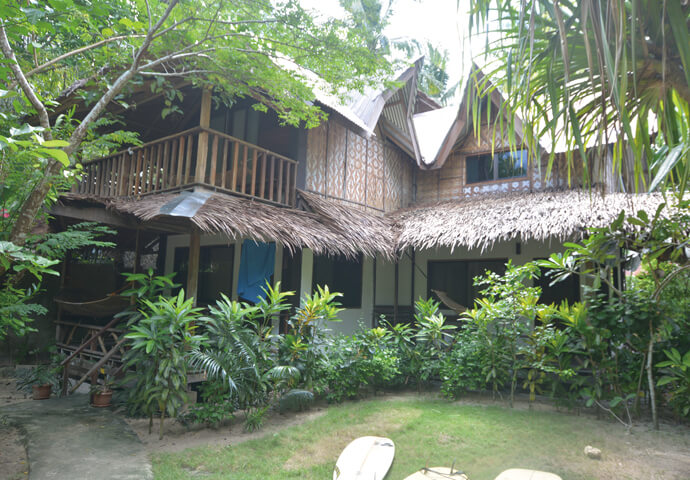 La Luna Island Resort has the most accommodating staff and the best surf instructors. Their rooms are clean and really spacious. Most of their rooms have a balcony with a hammock, where you can chill after a long day and simply enjoy the vibe of the island life.
10:30 Brunch at Bravo Beach Resort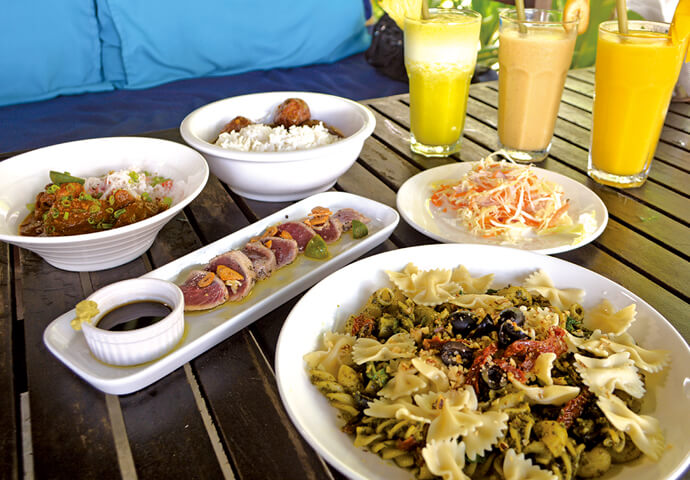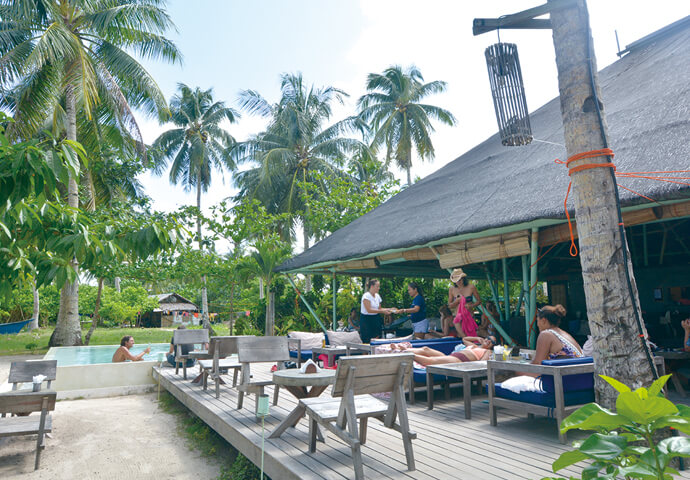 12:00 Back to the hotel to rest and prepare for the afternoon's surfing lesson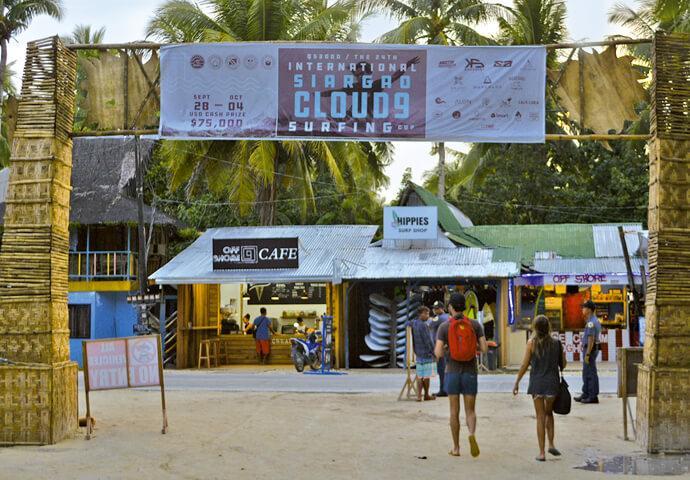 Cloud 9

Rent a surfing board for only P500/hour! It also comes with your own personal professional trainer! Even beginners with zero surfing experience should give it a try!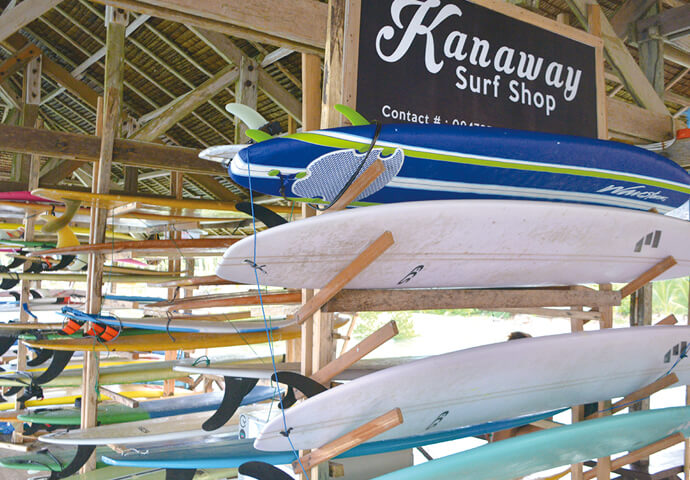 17:30 Enjoy the beautiful sunset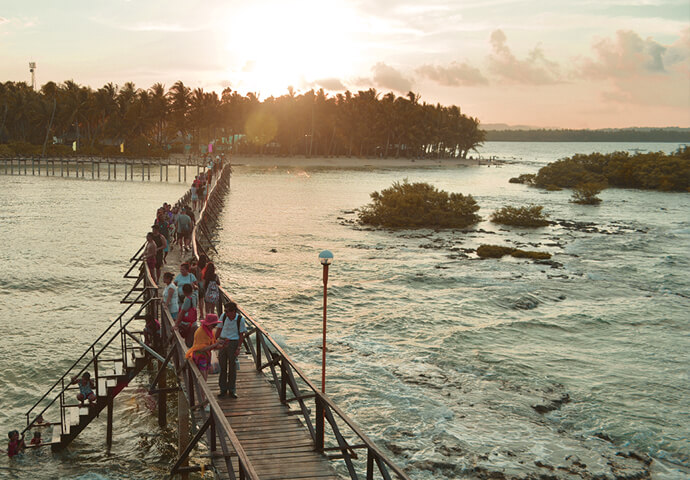 18:00 Dinner at Kermit Resort Restaurant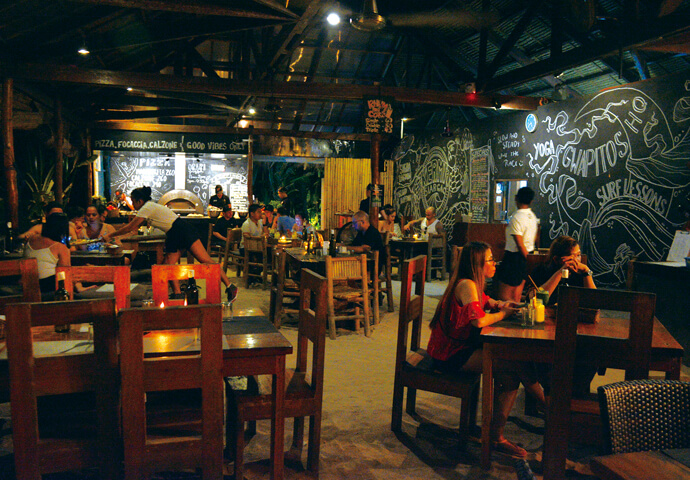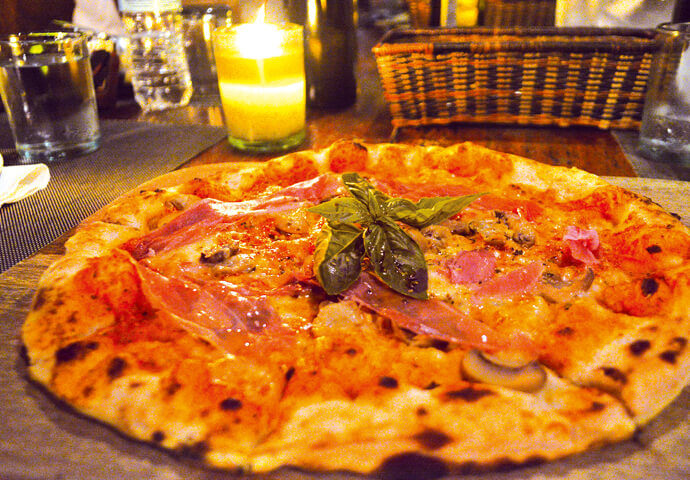 A trip to Siargao is not complete without visiting Siargao's most famous pizza house!
19:30 Stroll around General Luna's Tourism Road and discover some hole in the wall restaurants, bars, or dessert cafes.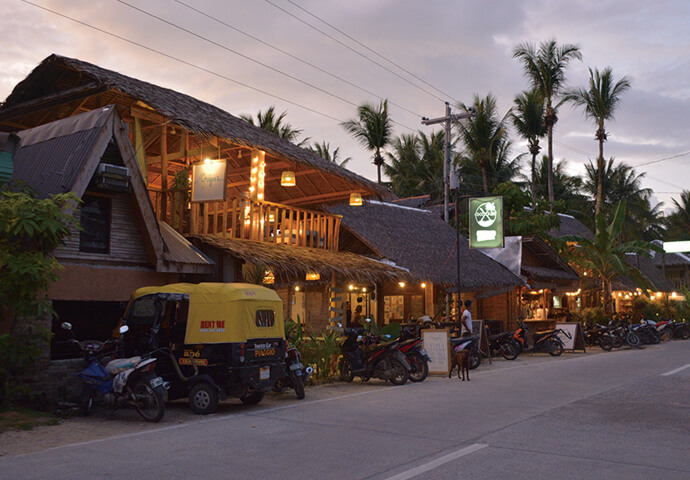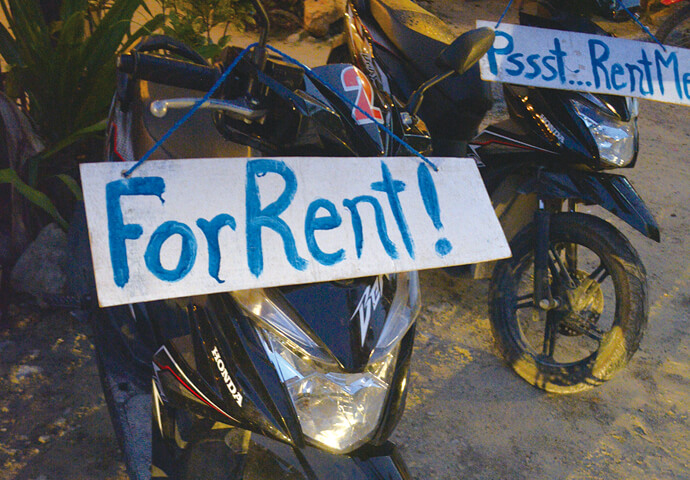 Siargao is a very safe island. You can stay out late without any worries! Rent a motorbike for P600/day and drive around by yourself or just simply hail a tricycle from the street!
Day2
7:30 Begin Island Hopping!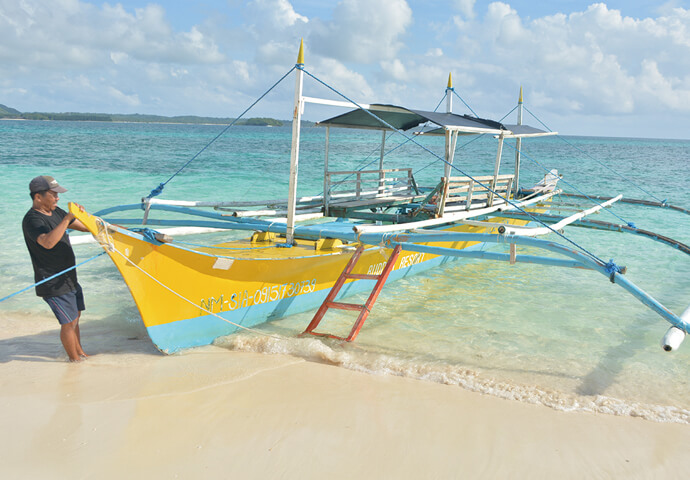 Hop from one beautiful island to another on this pump boat. Island Hopping costs P1,500~P5,000 depending on the number of people.
8:00 Enjoy the white sand and the crystal clear waters of Naked Island!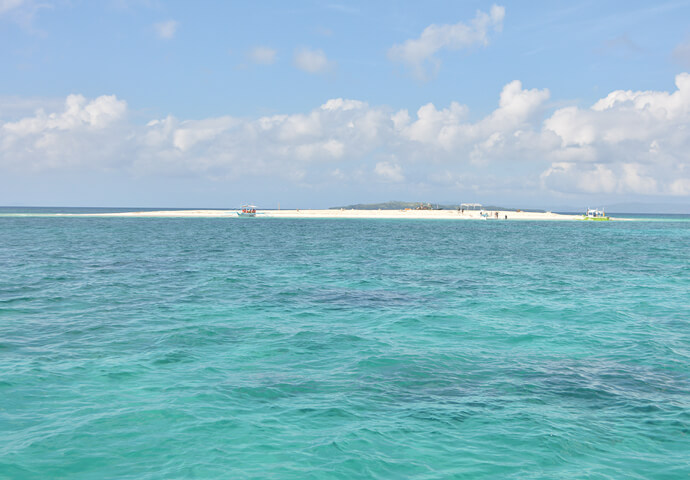 Naked Island

Naked Island got its name from its lack of trees and shade on the island. It's naked of everything but its fine white sand.
Daku Island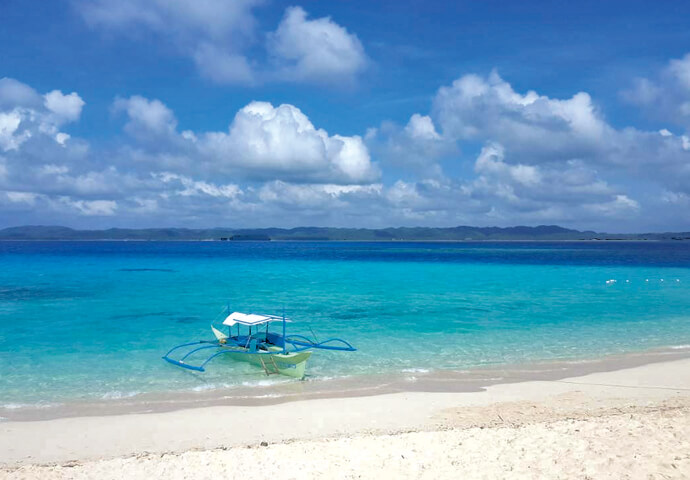 Another island that is just as beautiful and amazing as Naked Island.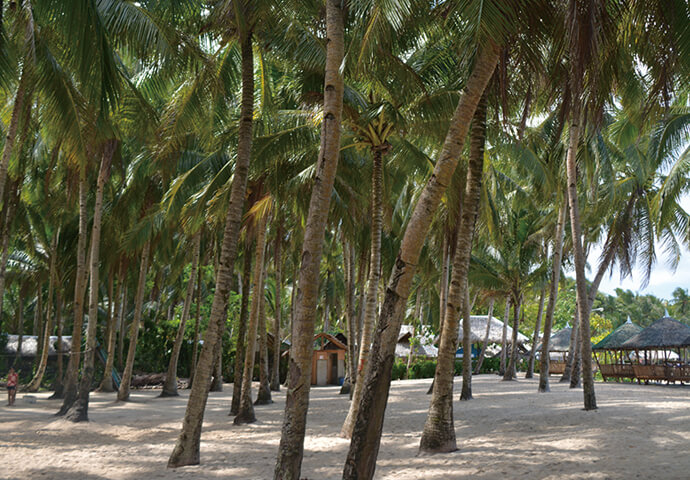 10:00 Guyam Island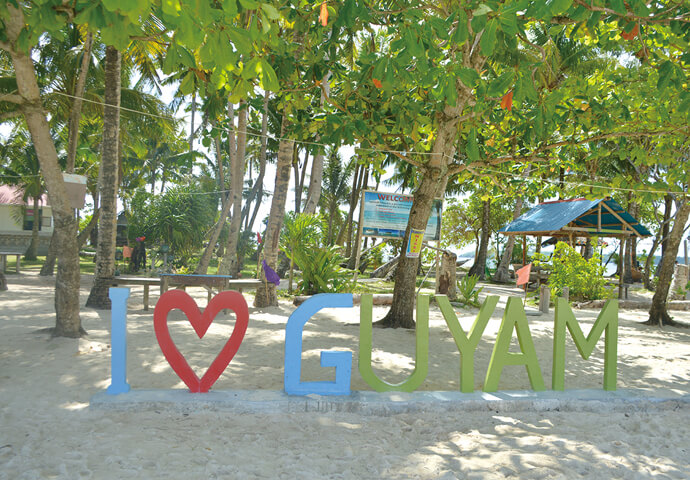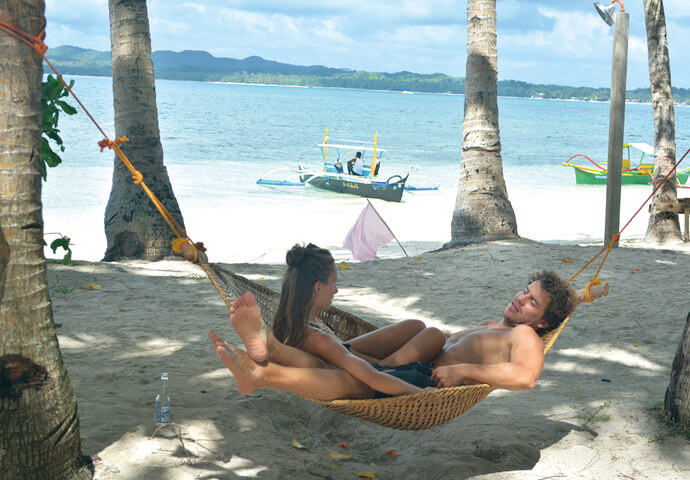 Chill and relax in the swaying hammocks of Guyam Island!
11:00 Travel back to the main island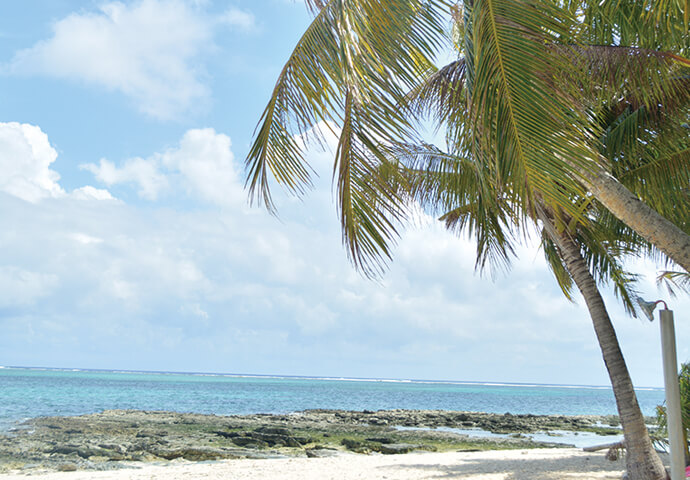 11:45 Now off to the Magpupungko Tidal Pools!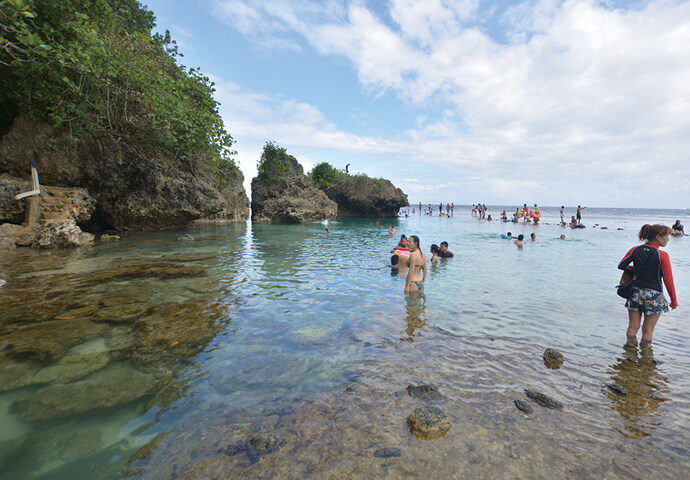 12:45 Arrive at the Magpupungko Tidal Pools (Entrance Fee: P50)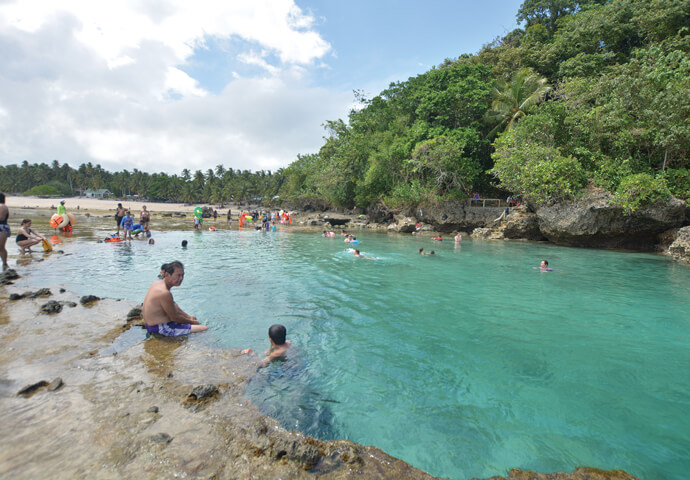 Magpupungko Tidal Pools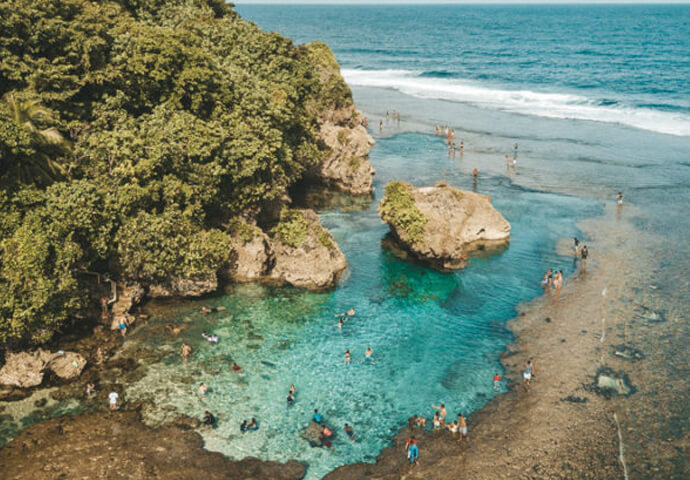 The Magpupungko Rock Pools are a tidal pool, which means the rocks are exposed at low tide and submerged during high tide. The Timing of your visit is very important, being just an hour late can ruin the experience for you which is why you need to research or ask your hotel staff about the time of the low tide before visiting it. It's also an awesome spot for cliff jumping.
14:30 After enjoying the crystal clear blue waters of the pool, relax on the shore and enjoy the fresh juice and white pulp of a coconut.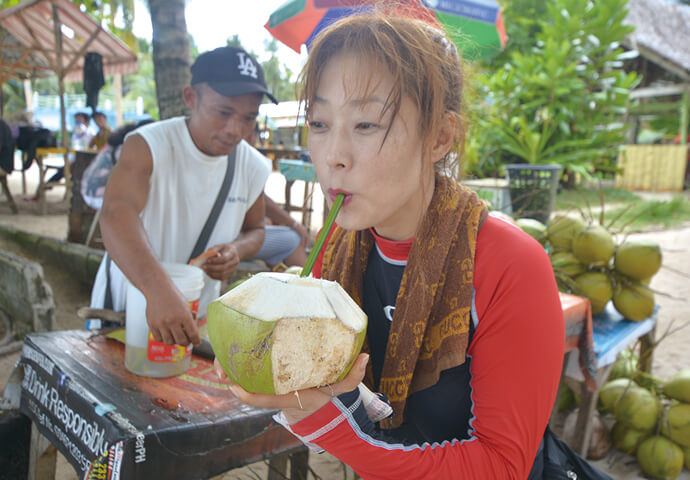 15:30 Return to the hotel
16:30 Freshen up and relax before dinner!
Book your trip to the Sugba Lagoon for the following day.
18:00 Stroll down Tourism Road in General Luna and find a pretty restaurant for dinner.
If you are into parties, make sure not to miss out on Siargao's nightlife after dinner.
Go clubbing the island way!
Day3
8:00 Try Siargao Bleu's famous breakfast buffet! It's said to be the best on the isla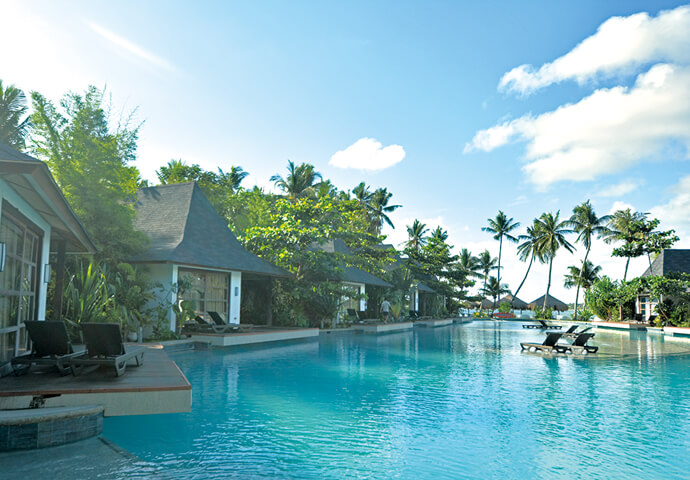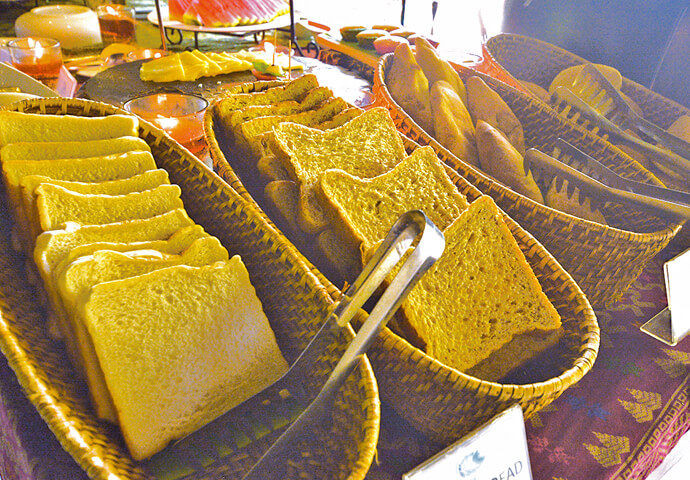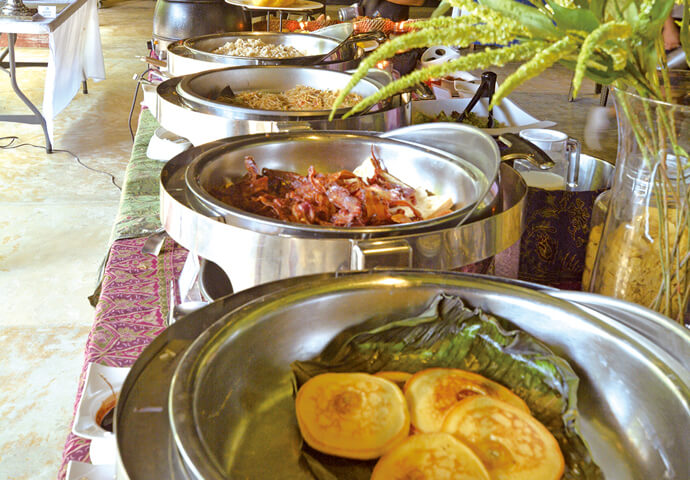 9:30 Travel to Sugba Lagoon (Travel time: 1.5-2 hours Boat Rental: P1,600)
10:30 Arrive at the port for the boat to the lagoon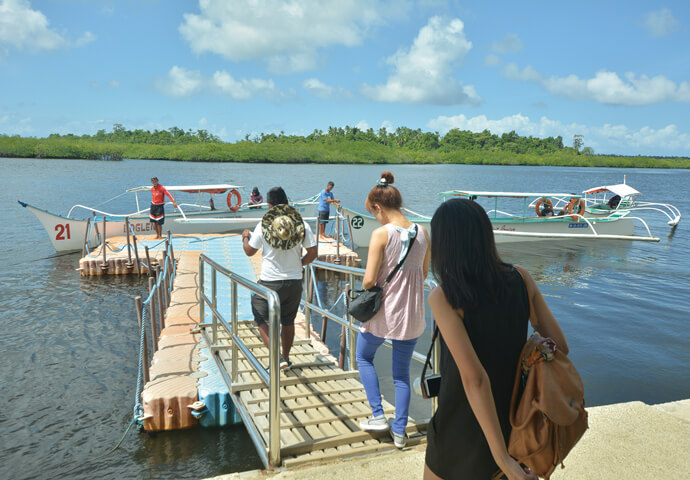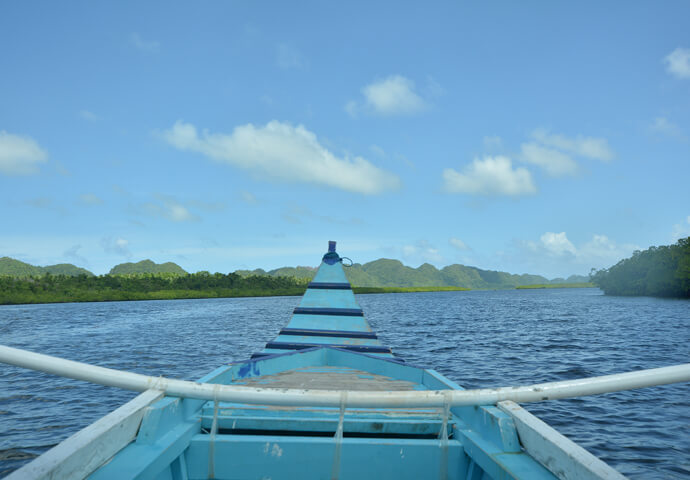 11:30 Arrive at Sugba Lagoon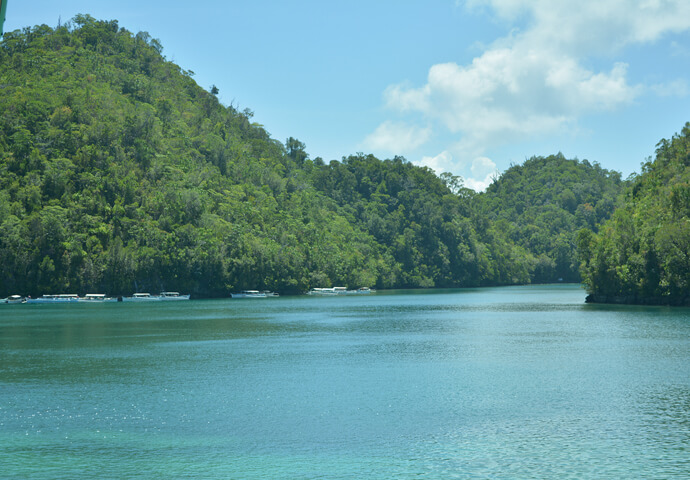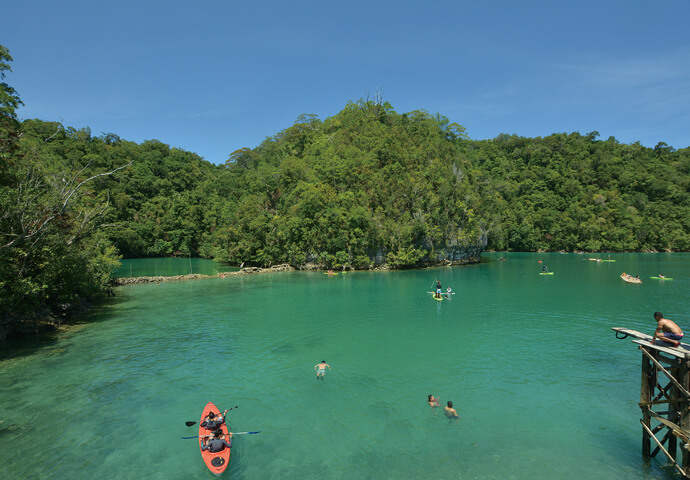 You can enjoy a lot of activities at this lagoon! You can rent a bamboo raft, kayak, or stand-up paddle board for a tour around the lagoon. Also try the lagoon's famous diving board! *Note: Food and drinks are not allowed in the lagoon, so you cannot stay for very long.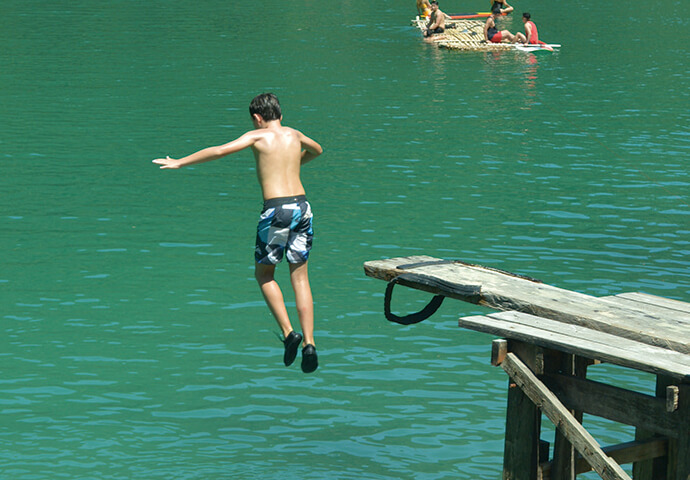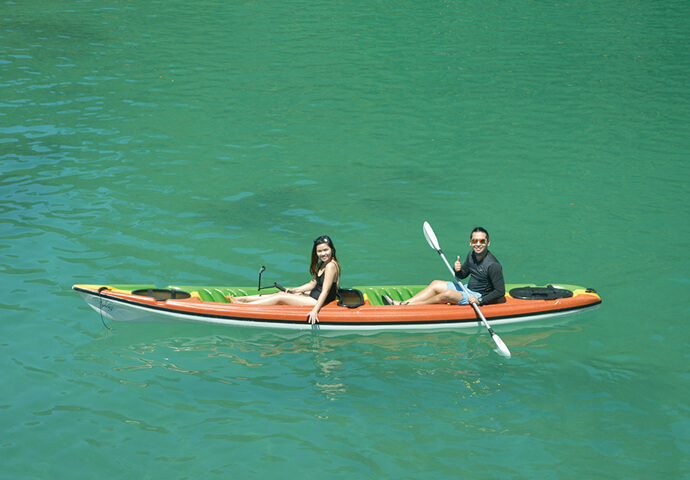 12:30 Travel back to the main island
13:00 Grab lunch before going to the airport
14:30 Arrive at the airport
15:45 Depart for Cebu
Back to the list