〜 The City of Smiles 〜 BACOLOD
© CEBU navi SAKURA | vol.17 Sep.-Oct.|2018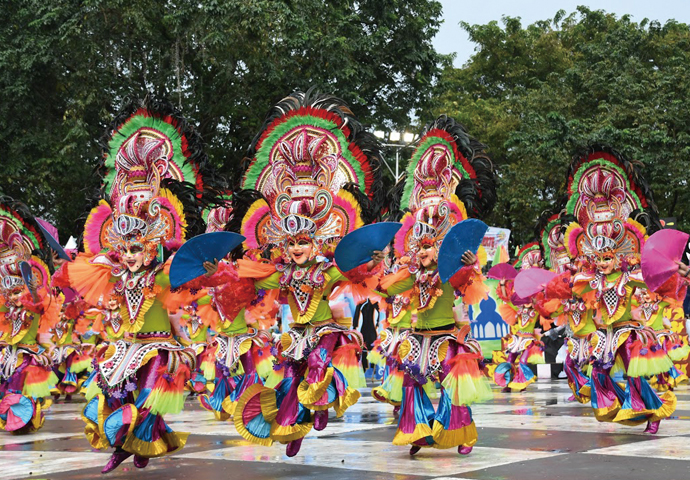 Bacolod, Philippine's famous Masskara Festival is a festival full of color and excitement.
Getting to know the City of Bacolod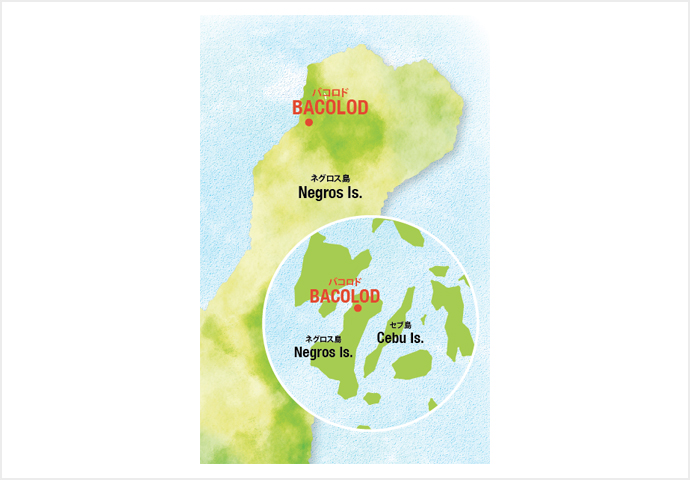 Bacolod is situated in the northwestern part of Negros Island and is one of the most well-known cities of the island, as it's the most highly urbanized capital, communication, trade, and service center in the Negros Occidental province. It is one of the most progressive and elite cities in the country. Bacolod is also known as the "Sugar Bowl of the Philippines" since the view of sugarcane plantations along the highways is typical here.
The major dialect spoken in the city is Ilonggo. Bacolod was derived from the Ilonggo word "bakolod", meaning "stonehill", because the settlement was founded on a stonehill area in 1770. Its friendly locals are called "Bacolenos" or "Bacolodnons".

Masskara Festival in the City of Smiles
Bacolod is notable for its Masskara festival held every October. The word "masskara" was coined by the late artist Ely Santiago from "mass" (a multitude of people) and the Spanish word "cara" (meaning face), thus forming the term "masskara" - "a multitude of faces".
The word is also a pun on "maskara", the Filipino term for "mask". Masks are a prominent feature of the festival, which are always decorated with smiling faces. These smiles represent the positive outlook of the locals despite crises and tragic events, which earned the city nickname of "The City of Smiles". Major highlights of the festival include the street dancing competition, the Masskara Queen beauty pageant, carnivals, food festivals, sports events, musical concerts, and other special events organized annually.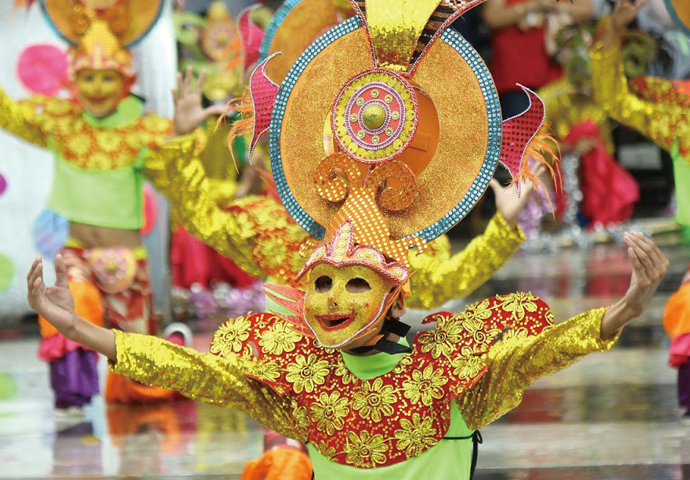 The most anticipated event of the festival is the Masskara Festival Dance event.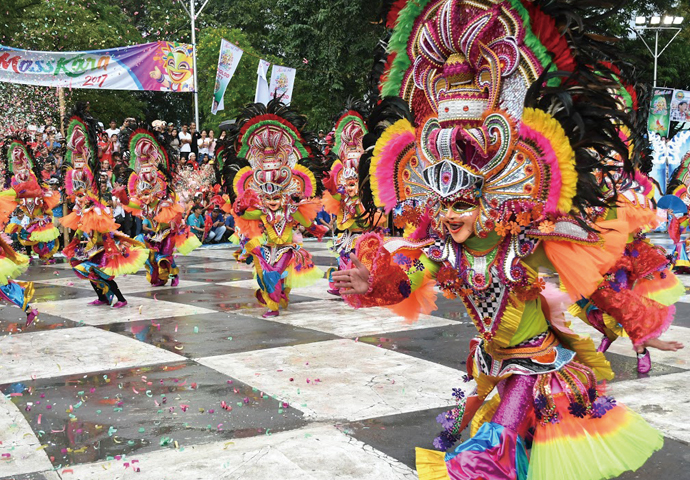 Many people from all over the world come just to watch the dream-like scene of this street dancing competition.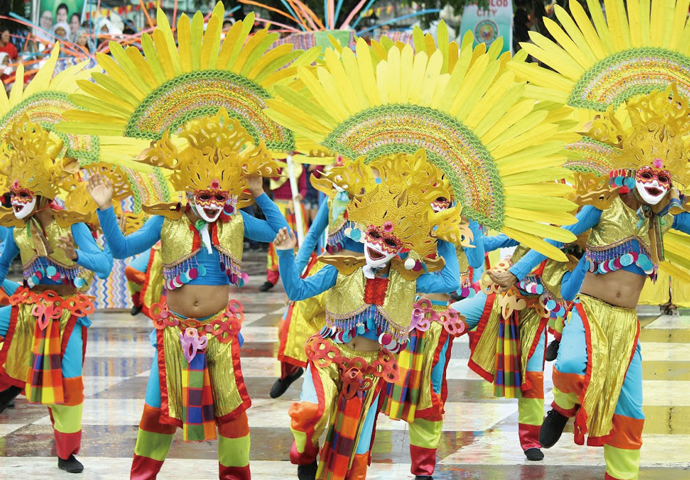 The street dancing is divided into two categories: the school category and the Barangay category.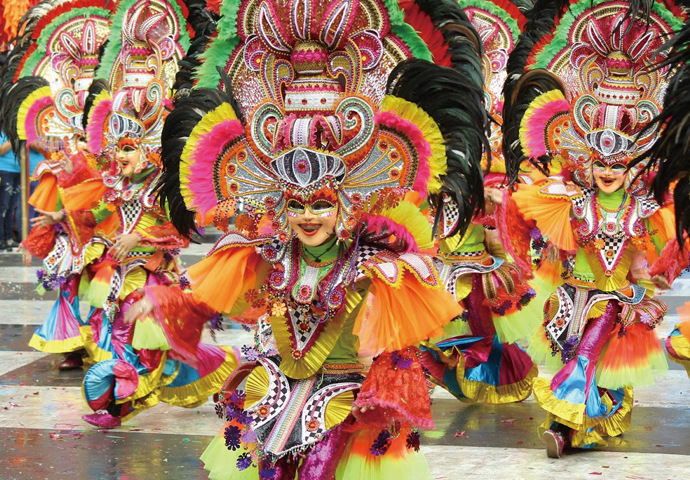 One of the world's most unique festivals - the Masskara Festival.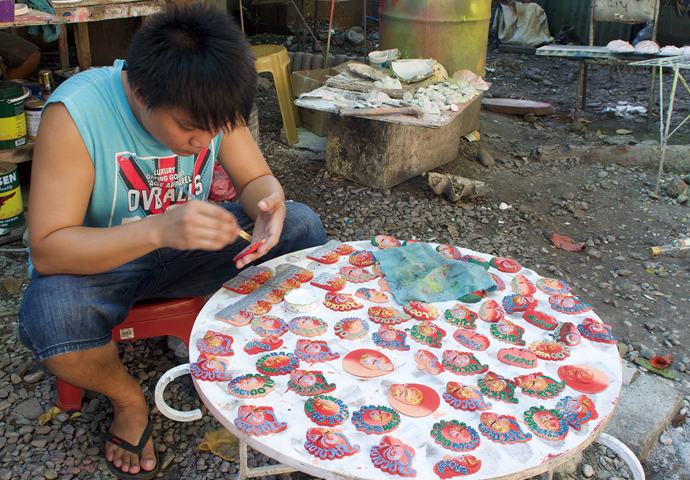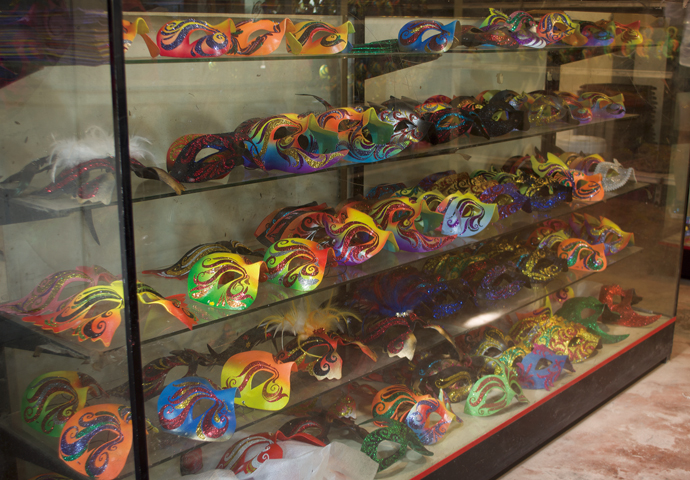 Bacolod's biggest mask collection is housed at Jojo Vito Designs Gallery.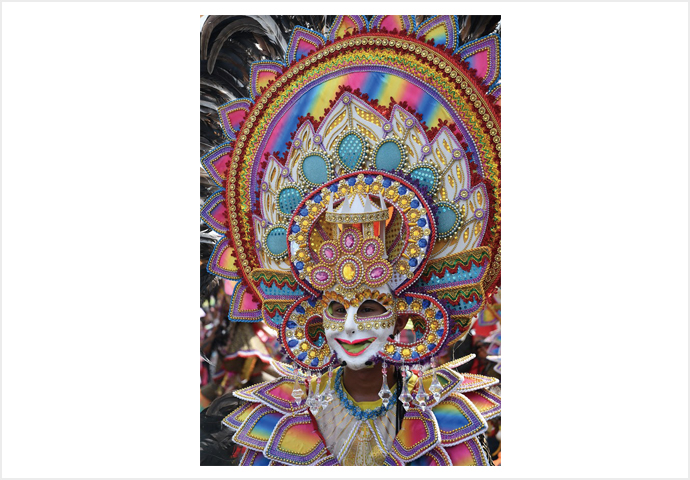 Going to Bacolod from Cebu
1.By plane (30 mins)
You can book a flight through Philippine Airlines or Cebu Pacific. There are about 3 round trips daily.

2.By Bus and Ferry Boat (about 6-7 hours)
•Cebu City to Toledo Port (1.5 – 2 hours)
•Toledo Port to San Carlos Port(Fast craft: 1 hour / Barge: 2 hours)
•San Carlos to Bacolod City (3 hours)

Food Tripping in Bacolod
A trip to Bacolod wouldn't be complete without indulging in their homegrown dishes and local delicacies. Here are some of Bacolod's best dishes that you shouldn't miss out on.
Manokan Country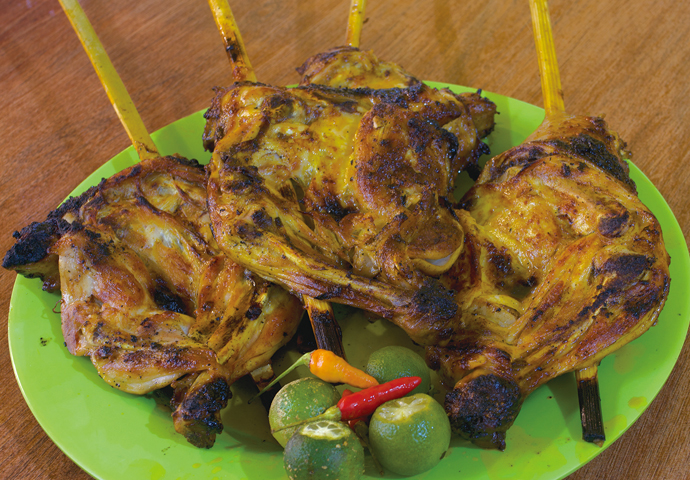 Chicken Inasal(Chicken BBQ)

The Manokan Country is a strip of Inasal Restaurants that all offer Bacolod's most sought after gastronomic delight – the Chicken Inasal. Chicken Inasal is Filipino style roast chicken and is one of Bacolod's popular specialities - chicken marinated, then grilled over hot coals while further basted with marinade.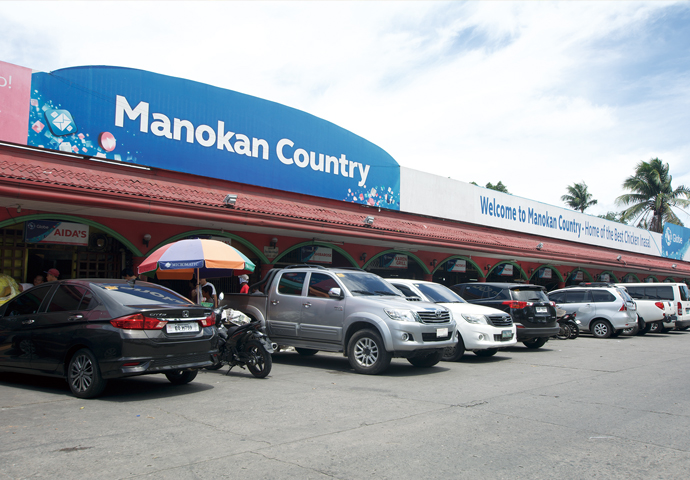 Nenas Rose II, Father M. Ferrero St, Bacolod
TEL: (034) 433 8727
Sharyn's Cansi House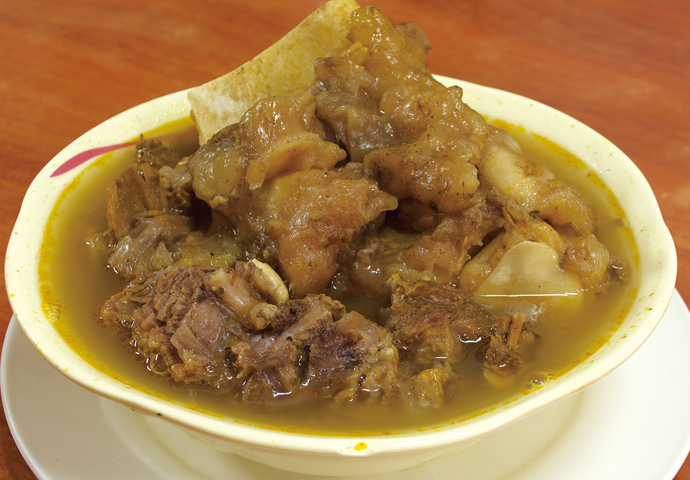 Cansi (Beef soup)

Cansi is an Ilonggo combination of the famous Filipino soup recipes: bulalo and sinigang. It is a popular traditional Negrense dish of boiled bone-in beef shank that usually comes with the bone marrow. It is a type of beef soup with a sour broth that comes from the batuan fruit.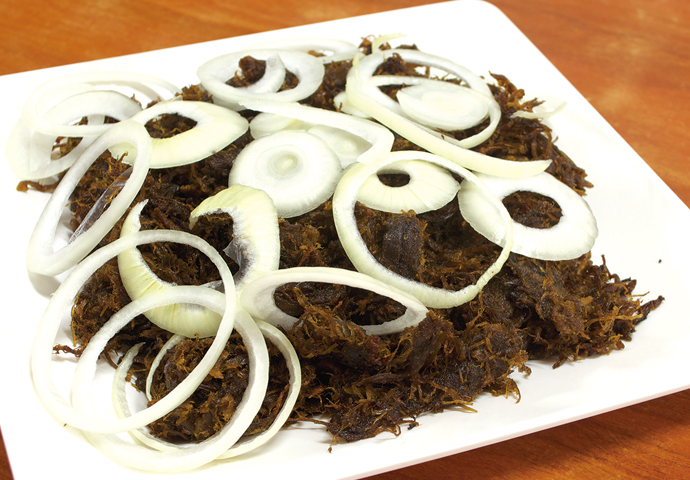 Cansi (Fried)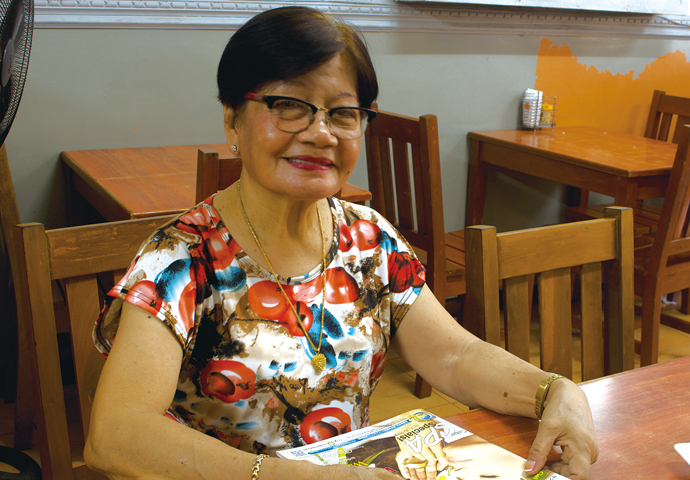 The brilliant woman behind the popular cansi dish.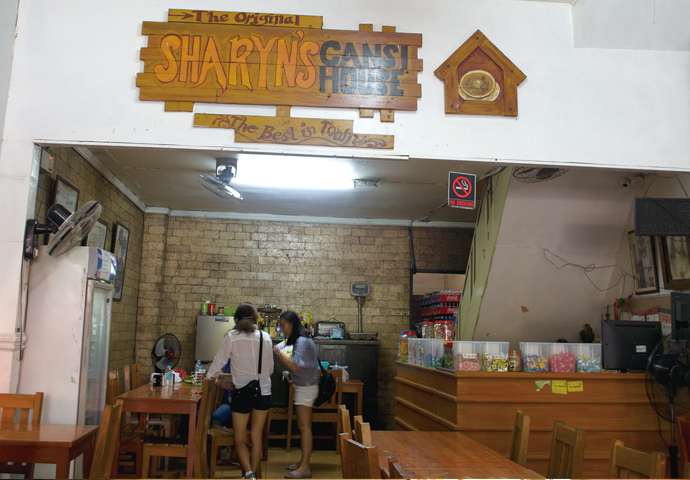 C-58 Capitol Shopping Center,
Narra Ave, Brgy.
Villamonte, Bacolod
Contact number: 034-433-1374
Calea Pastries & Cake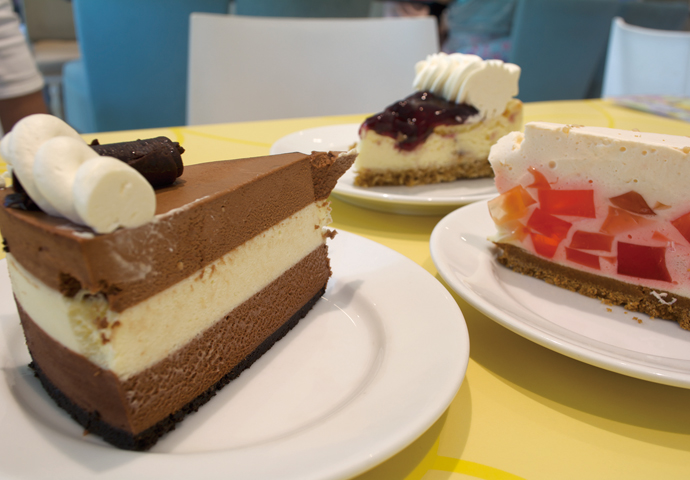 This dessert café always makes it in tourists' travel itineraries when they're visiting Bacolod City. Expect the shop to be always jam packed as it is the most popular café in the city. Try their cakes and find out why!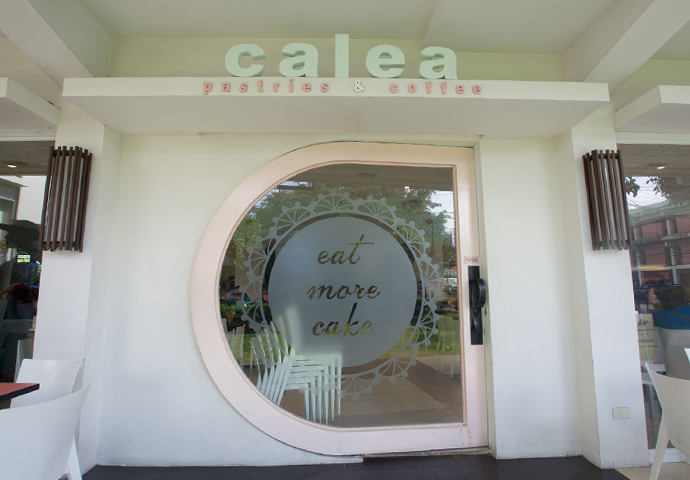 Robinsons Place, Lacson St., Mandalagan, Bacolod
032-441-3835
BongBong's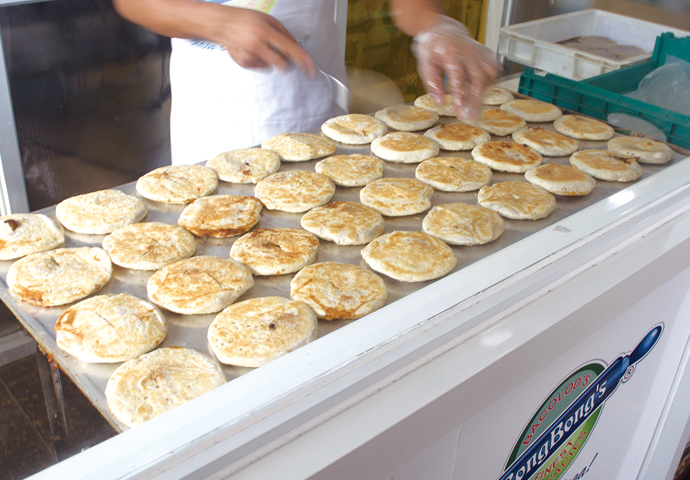 For Bacolod's best confectioneries, visit BongBong's - Bacolod's number 1 Pasalubong center. They bake their products to perfection every day to make sure you get only the freshest and the best. They have branches in almost every major city and town in the Visayas, as well as in some areas in Mindanao.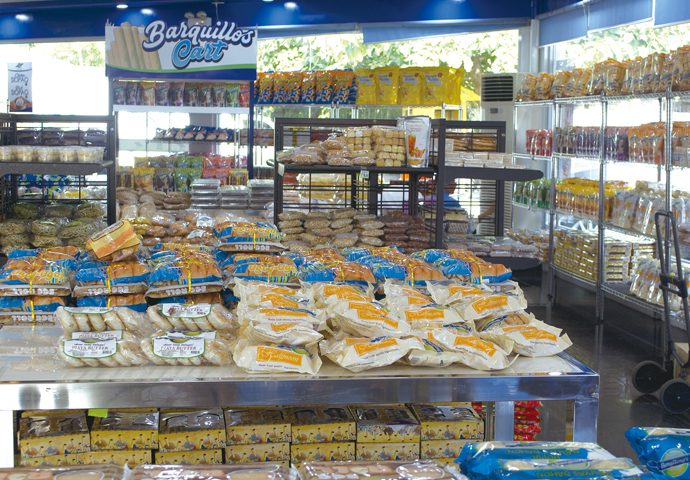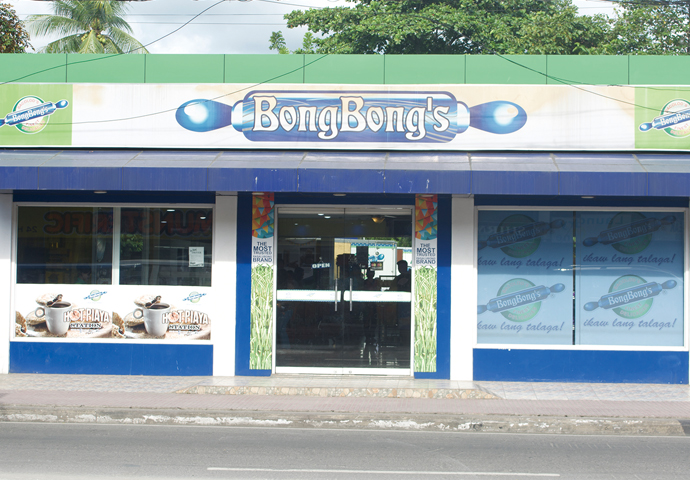 •Lizares St., Bacolod City
•Lopues-East, Bacolod City
•Luzuriaga St., Bacolod City
•Sum-ag, Bacolod City
Sights to See in Bacolod
Bacolod boasts rich history, good food, and stunning sights - both manmade and natural wonders. Here's a list of Bacolod's most popular sights to visit and enjoy.
San Sebastian Cathedral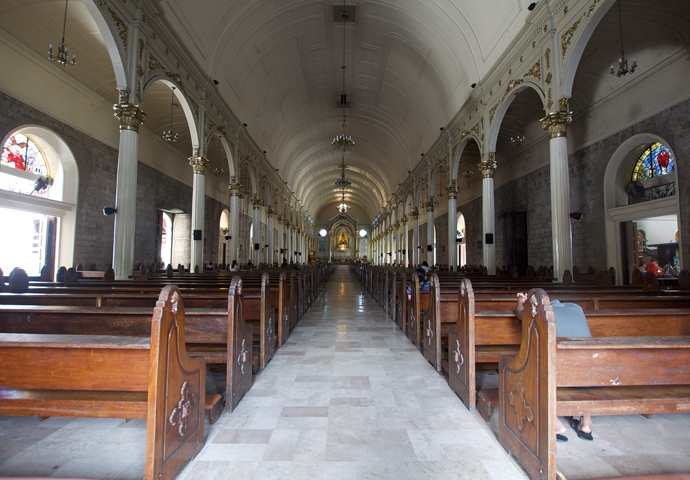 Located in downtown Bacolod, San Sebastian Cathedral was originally a small chapel constructed and inaugurated in 1882. In 1933, it was declared as a cathedral and was repaired and improved in 1936.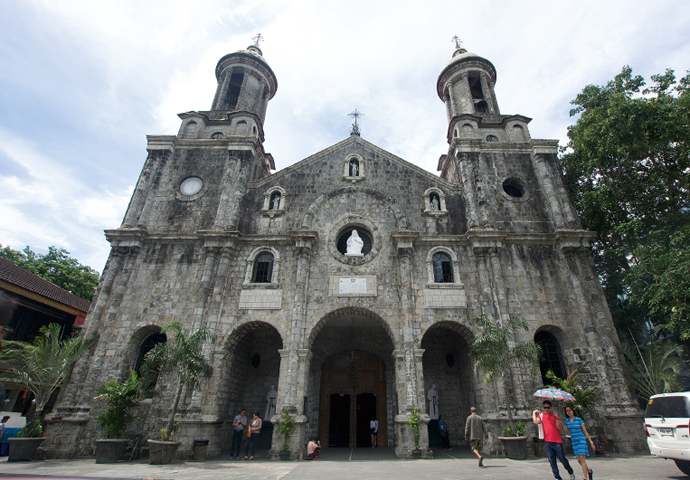 1755 Rizal St., Bacolod City
Capitol Park and Lagoon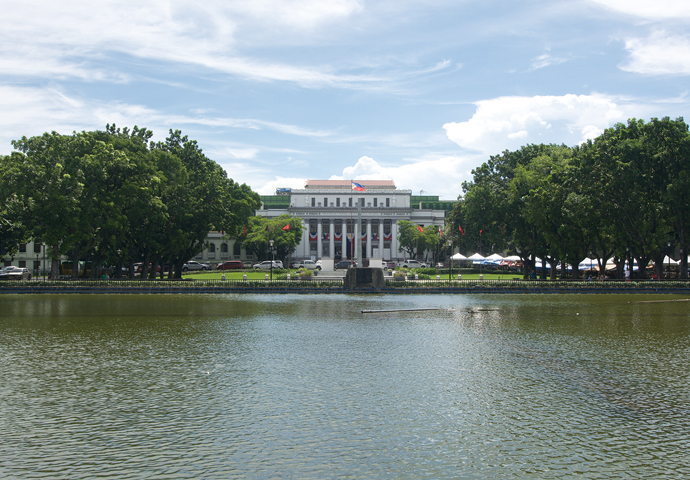 Located in the heart of Bacolod City is the Capitol Building and the provincial, man made lagoon in front. Locals often come here for a morning or afternoon jog, or just to relax and hang out with friends and family.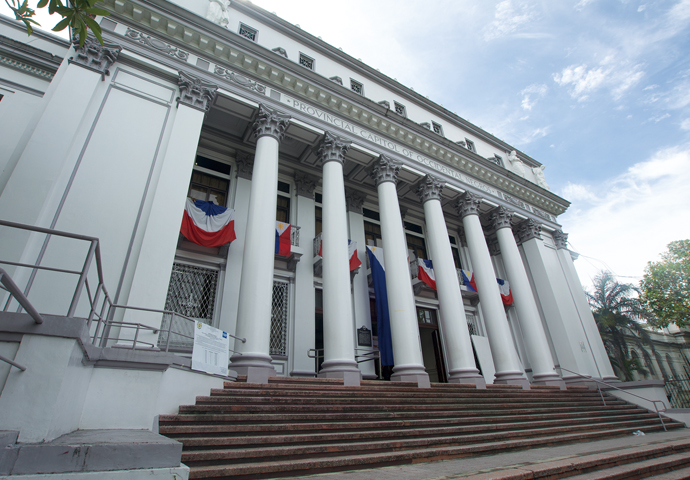 Lacson St., Bacolod City
New Government Center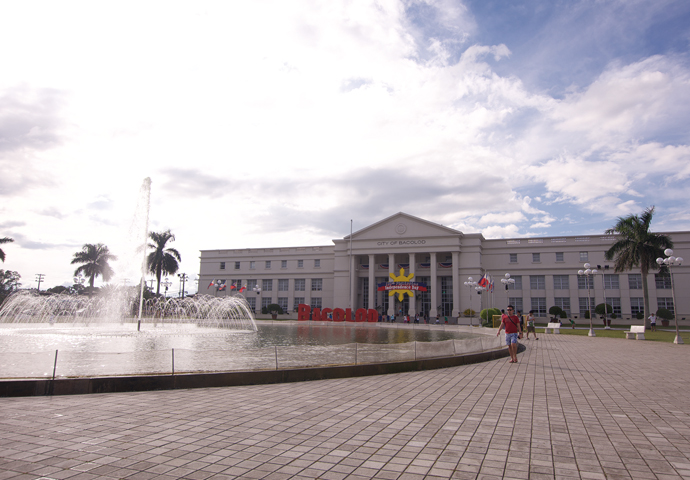 Inaugurated in 2010, the New Government Center is now one of the landmarks of Bacolod City. Since it started its operation, banks, restaurants, bars, hotels and jeepney routes have emerged in the area. Locals come to exercise, walk their dog, and hang out with their family or friends.

Carlos Hilado Highway, Bacolod City

The Ruins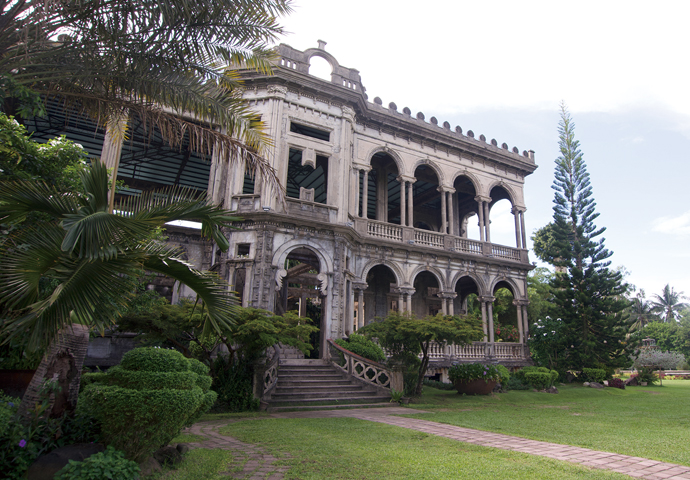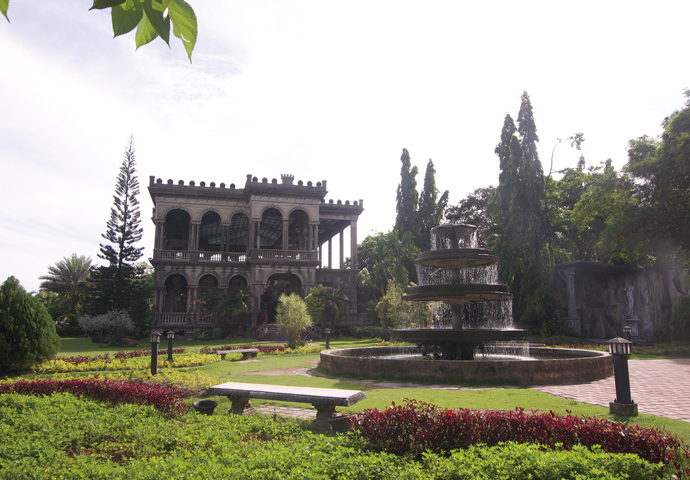 Don Mariano Ledesma Lacson, a young and rich Filipino sugar baron, built the mansion in the early 1900's in memory of his wife Maria Braga, a Portuguese lady he met in Hong Kong. It was the largest residential structure ever built at the time and was very beautiful before it came into ruins. Even now, however, it remains a picture-perfect and magnificent sight to see.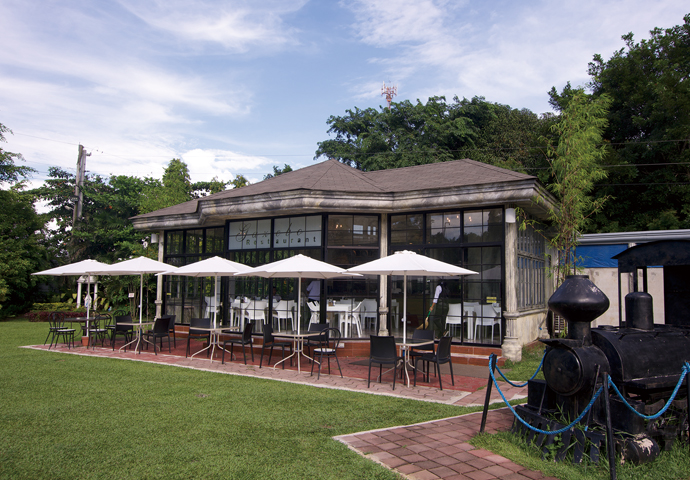 Gazebo Restaurant: A Filipino-Spanish fusion restaurant that opened in October 2017.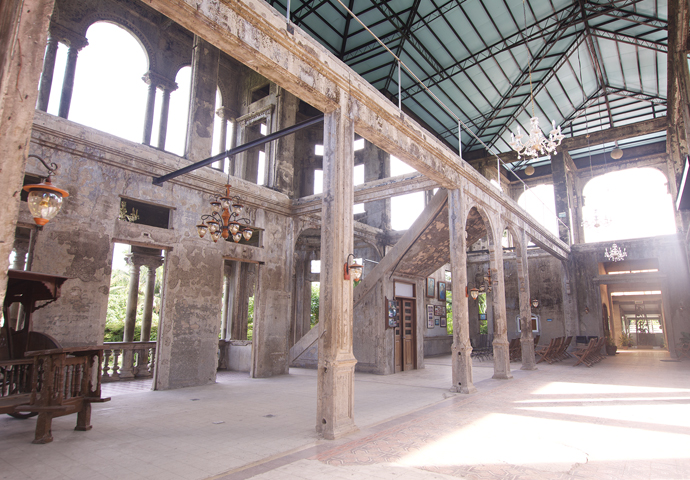 Hda. Sta. Maria, Talisay City
034-476-4334
Entrance Fee: 100PHP/person
Campuestohan Highland Resort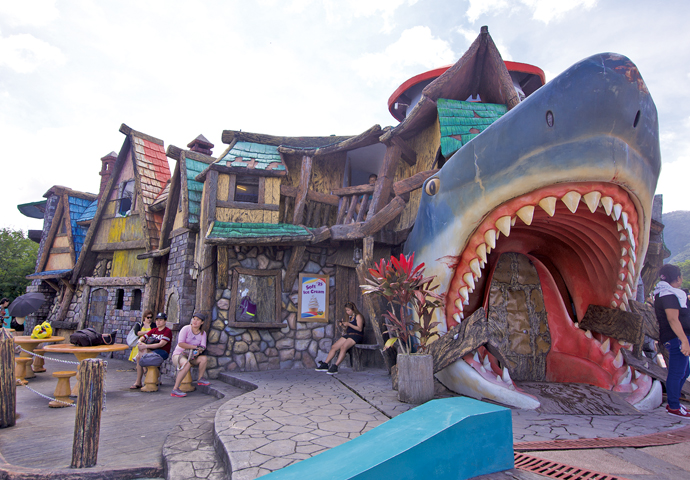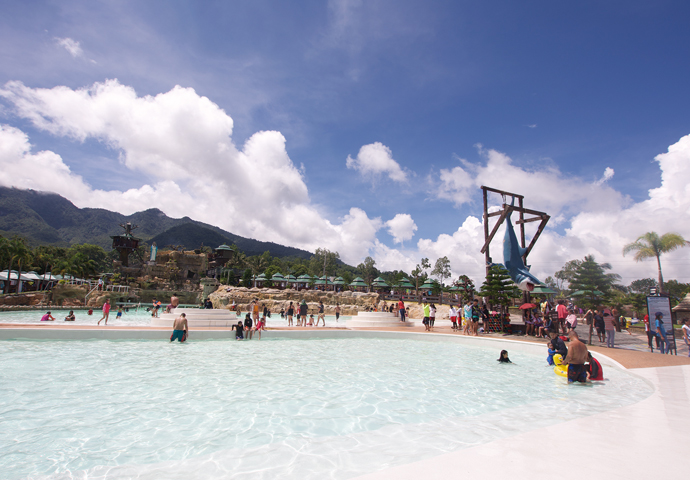 Campuestohan is truly a wonderland that makes the hearts of both kids and adults flutter. Take a dip in their swimming pool, walk through their gardens, go horseback riding, try out their outdoor adventure rides, have fun on the playground, or simply relax and unwind with the majestic panoramic scenery of Negros.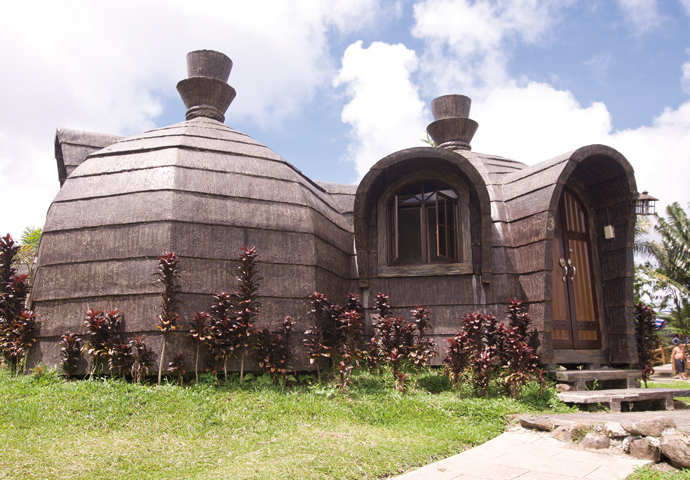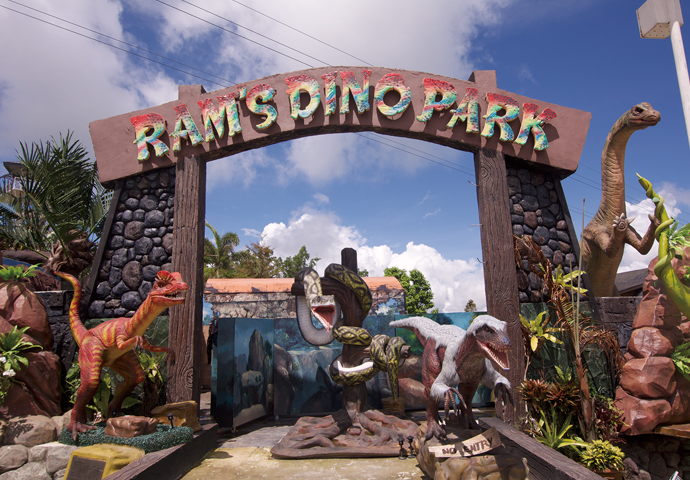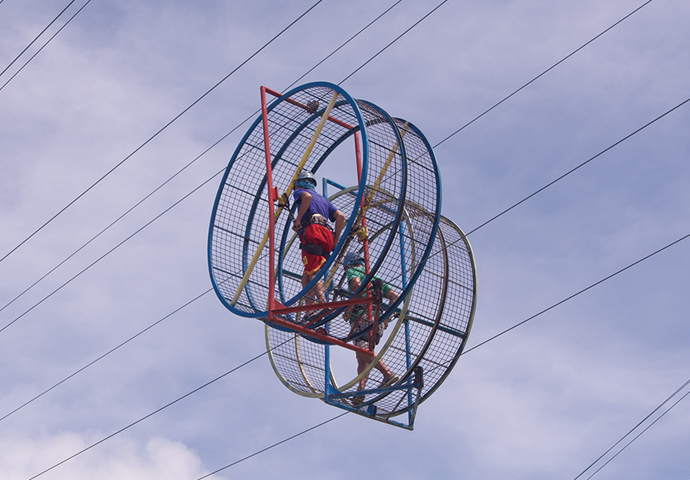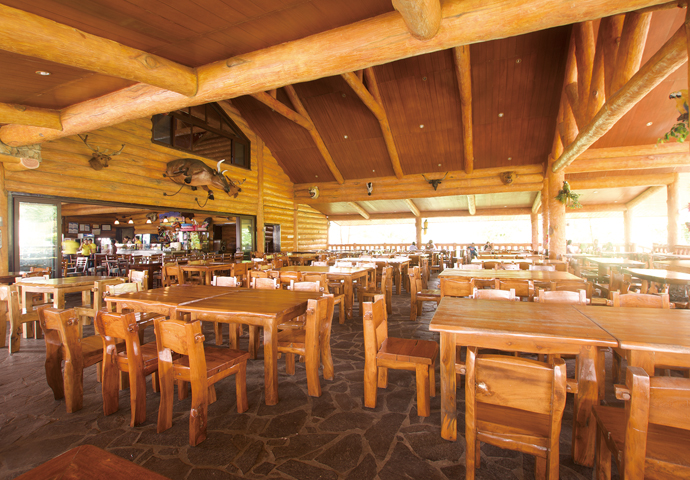 Sitio Campuestohan Brgy. Cabatangan/ alternate route via brgy. Granada and Alangilan, Talisay City
(034) 702-0964; (034) 433-3335
Office Hours: 9:00-18:00
Entrance Fee:150PHP/person
They also have rooms available (good for 4-6 people) if you wish to stay overnight.
Back to the list